We're a month into the offseason and players have been delisted, recontracted and traded, while the draft is on the horizon. There's a long way to go until Round 1, but our AFL experts have each picked the biggest question mark hanging over each club heading into 2020.


Adelaide
NS: Have they really fixed their culture? The fallout since the 2017 Grand Final escalated further last year, with the coach, senior club staff and key players departing. Will it make a difference? Adelaide are clearly rebuilding but the most important thing in 2020 might be the intangibles away from the win-loss column.
JM: With Eddie Betts and Josh Jenkins both exiting the club, I'm wondering where the Crows will get their goals from in 2020. We all know Tex, can, um, struggle, so you'd think for Adelaide to be relevant next season, one of Darcy Fogarty or Elliott Himmelberg will need to become elite.
MW: The Crows need to be brave next season. They've brought in a haul of draft picks, but let's see the kids in action. The amount of game time Darcy Fogarty got last year was disappointing, so will they back the kids or continue playing the vets?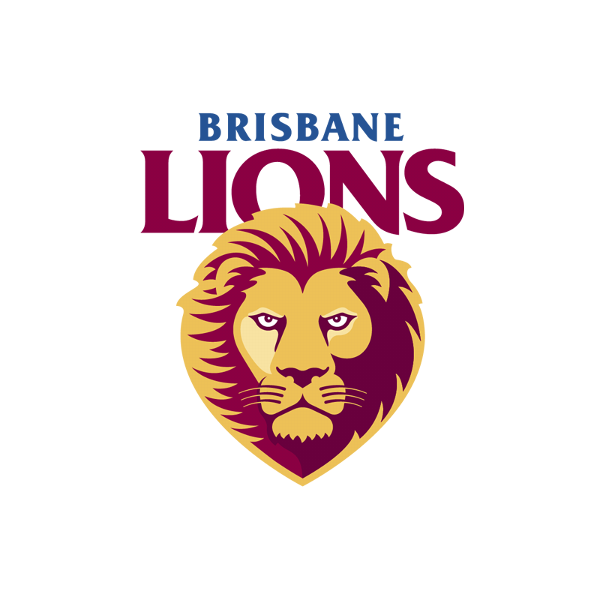 Brisbane
NS: Are their key forwards good enough? Eric Hipwood's athleticism is unbelievable and Dan McStay is a workhorse but they're hardly Tom Lynch and Jack Riewoldt. The Lions duo hardly fired a shot in their two finals losses and while Brisbane have major weapons across most of the park, their tall timber up front is still a concern.
JM: Can they win a final? I don't think the Lions are going to plummet quite like the Demons a year before them, but there's no doubt there will be a few nerves if they reach September, particularly after how they -- I guess you could say disappointingly -- exited the finals series in 2019.
MW: How will they handle being the hunted? The Lions had a bottom six fixture in 2019, and couple that with the fact that a number of honest toilers had career-best seasons, and there's a real risk that they "pull a Melbourne" and drop well down the ladder. They'll need to show some serious backbone.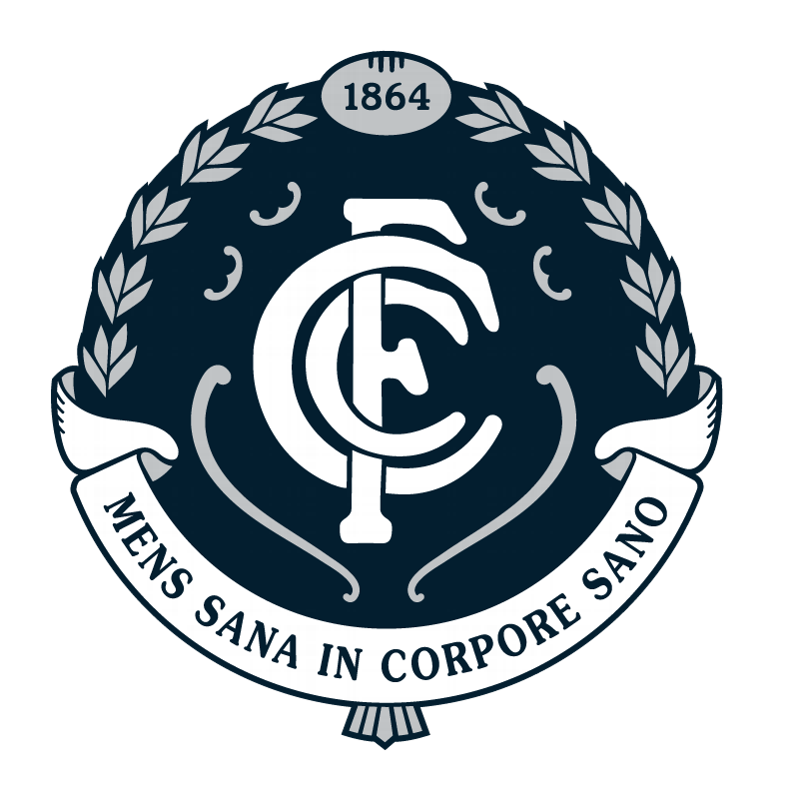 Carlton
NS: Do they have the midfield depth needed to become a finals-quality team? We all know Patrick Cripps is the league's best inside mid, and Sam Walsh looks like a future superstar but the Blues still look light-on through the midfield, especially if -- heaven forbid -- Cripps suffers an injury.
JM: New coach David Teague looks to have the answers so far, but I just wonder what's going to happen if in 12 months' time the Blues are struggling and fans are calling for his head. The Blues went all in on Teague and for the club's sake it simply can't fail.
MW: He's the forgotten captain of the club, but after back-to-back ACL injuries and knee reconstructions, can Sam Docherty make a successful return to the park? Remember, he was All-Australian in 2017 before he did his first knee.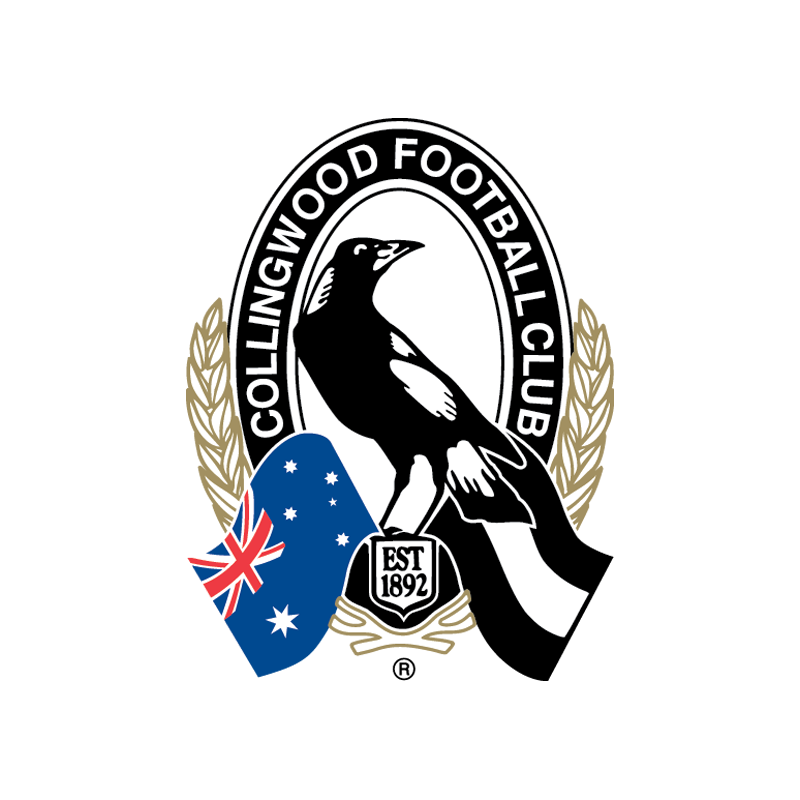 Collingwood
NS: Can the Magpies find a better forward mix? We all know, fitness permitting, the Pies boast one of the league's premier midfields but too often that dominance goes unrewarded (of last year's finalists, the Magpies scored the second-fewest amount of points). Simply put, they need to get more from their forwards.
JM: What exactly is Mason Cox contributing to this team? At his best, which we have seen once, he is capable of tearing a game apart, but far too often he's a passenger going nowhere. Can he be a consistent match winner? That's what I want to know.
MW: For years it seems Collingwood have struggled with injuries throughout the season. Some even called for the Pies to move away from their training ground at Olympic Park, fearing the 'hard turf' was responsible for a raft of soft tissue injuries. Can the Maggies stay healthy for a good tilt at the flag?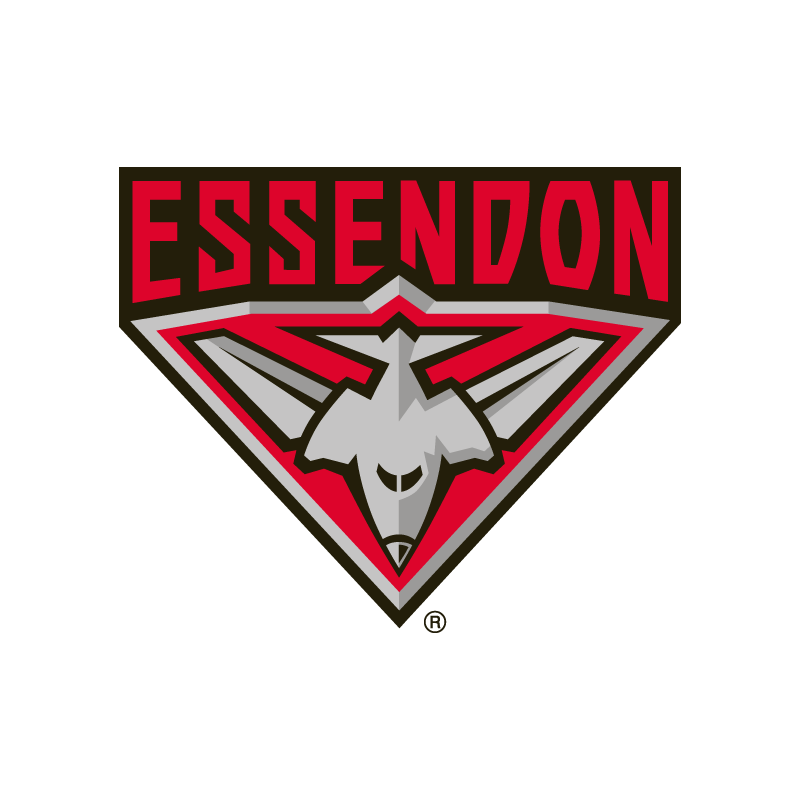 Essendon
NS: Can the Dons get Joe Daniher fit, firing and perhaps most importantly, happy in red and black again? And if so, can they possibly even get the wantaway forward to re-commit past 2020? Or will he again seek a move to Sydney, this time as a free agent? This is a situation that could get really messy if Daniher doesn't put pen to paper.
JM: Will Dylan Shiel live up to the hype? He's now had a year to settle in at the Bombers but the high-prized, and high-priced, recruit must start showing why the Dons went all-in on him. Otherwise, many will start to question whether giving up two first round picks to secure him was far too much.
MW: This is a big question mark for me - how will the club's hard-line approach to not trading disgruntled players -- and leaders, no less -- affect the culture and morale of the playing group? This is an organisation that hasn't won a final in nearly two decades, and pressure is rising, but is stubbornly holding onto Daniher and Fantasia the right move?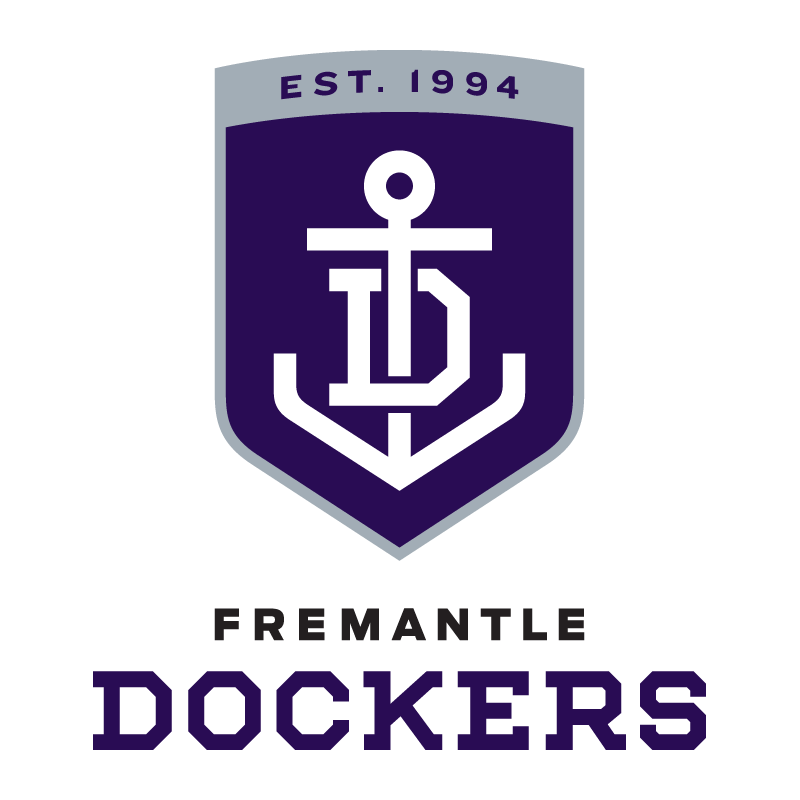 Fremantle
NS: How will the Dockers cope without their two best wingers in Brad Hill and Ed Langdon? The duo were traded out and both leave huge holes to fill on the wide expanses of Optus Stadium. Can the Dockers find suitable replacements who can step up?
JM: After a 2019 season which spiraled out of control, no club is surrounded by more question marks than Fremantle. Will the new coach work? Do the players want to be there? Can they actually win games ... consistently?
MW: It was a blockbuster trade in 2018, but it's time Jesse Hogan proves his worth to his new club. Sure, his 2019 was interrupted, but question marks remain on his ability to consistently have an impact in the forward line. Freo desperately need him to deliver on the promise.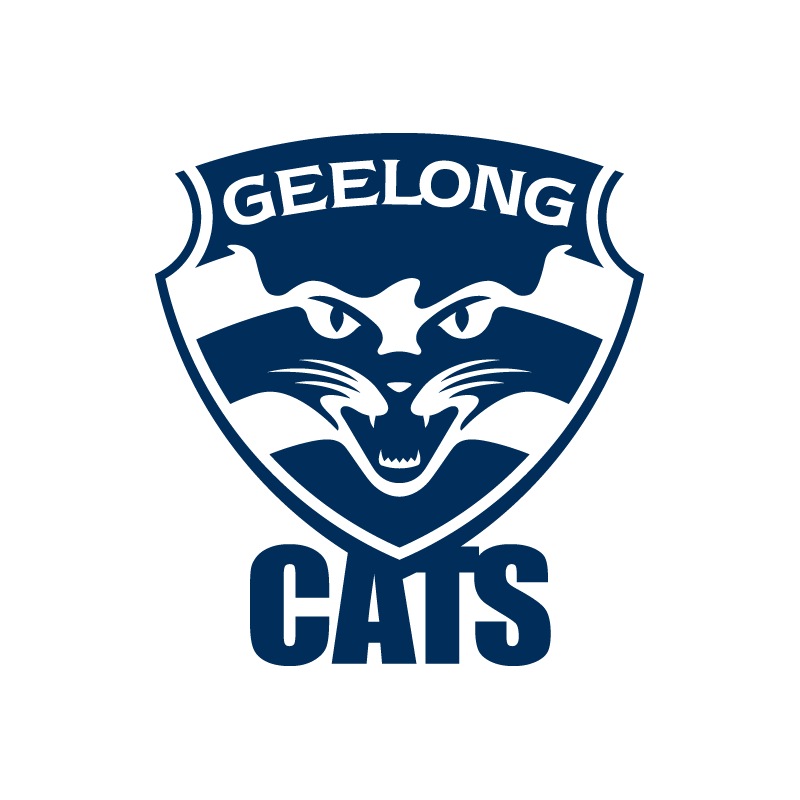 Geelong
NS: Will Gary Ablett go out in a blaze of glory, or did he go on a year too long? The legendary Cat enjoyed a strong 2019 but his form did taper off towards the end of the year. The Little Master is going around again and hopefully he can continue to impact games - it's never fun watching a champion struggle through their final years.
JM: Picture this - it's 2020 and the stacked Cats have just failed in September ... again. You know what the biggest question will be: why on earth did Geelong give Chris Scott an extension through to the end of 2022?
MW: Are the Cats too old? With a number of key players set to be the wrong side of 30 come the start of the season (Ablett, Selwood, Taylor, Hawkins, Dangerfield, and now Jack Steven) there should be serious concerns about this squad's leg speed and ability to run out a season as contenders.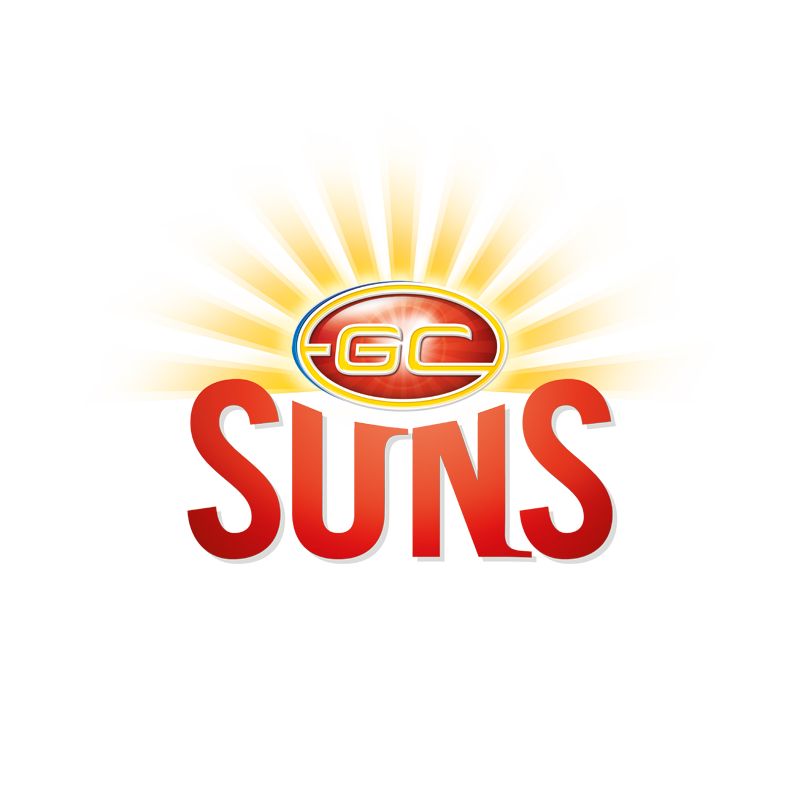 Gold Coast
NS: There are so many questions regarding the Suns but the biggest for me is whether Stewart Dew is the right man for the job. He's been dealt a horrific hand in his two seasons at the helm but with steadier foundations now underfoot, he needs to prove he can lead this team back up the ladder.
JM: It's obvious, but can this club actually hold onto its talent? That's what I want to know. If the answer over the next three or four years is a resounding 'no' then I don't see the Suns hanging around for much longer.
MW: Don't worry about Ben King signing a contract extension, I'll believe he's in the for the long haul when he retires a one-club player. The biggest question hanging over this club is if it can change the culture for the good so this generation of young talent doesn't head home after a few years.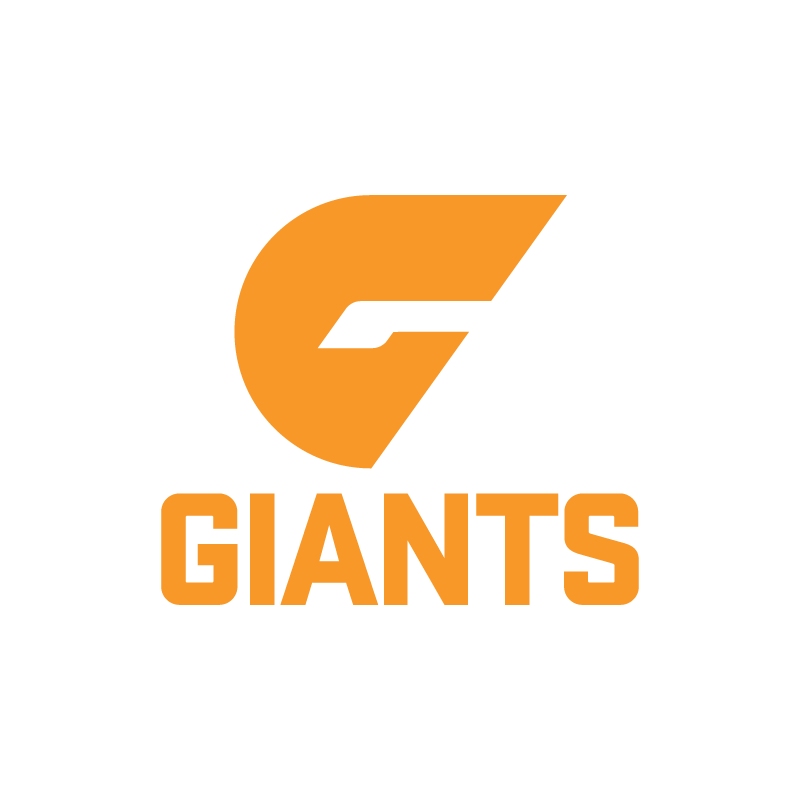 Greater Western Sydney
NS: Are the Giants mentally strong enough to bounce back from that horrible Grand Final performance? The talent at GWS is scary and surely they finally get some luck on the injury front, so for me, the only query is whether then can overcome their mental demons from September 28.
JM: I'm very interested to see how the Giants respond after their Grand Final shellacking, but I'm maybe more looking forward to seeing whether or not Toby Greene has learnt his eye-gouging lesson. He's far too talented a player to be missing every few weeks through suspension.
MW: Such a demoralising loss in a Grand Final can have two effects. It can galvanise the group, make them hungrier and serve as excellent motivation for revenge, or it can hang over the club all offseason and weigh them down heading into 2020. It's critical the Giants come out of their big loss to Richmond with heads held high.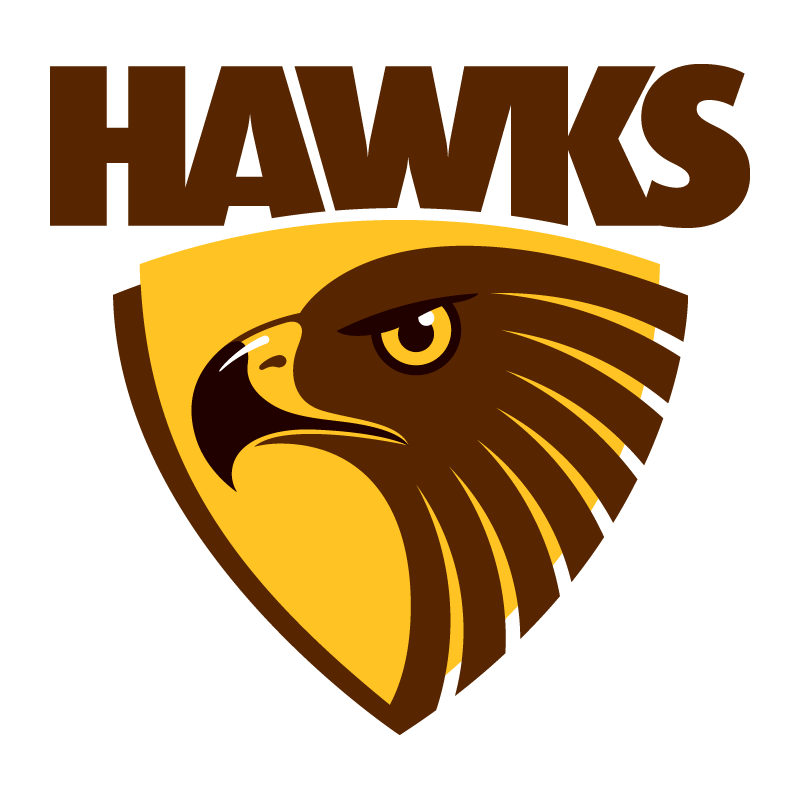 Hawthorn
NS: Is the midfield good enough? The answer to that question could well be based on the recovery of Tom Mitchell, but there are also big question marks over the Hawthorn midfield group as a whole. They still look several quality options short of the league's best.
JM: Can Tom Mitchell get back to his devastating best? We've seen plenty of stars miss a season through injury over the years and struggle to rediscover their top form. While I think the 2018 Brownlow medallist can do it, I'm not 100 percent sold.
MW: For me, it's pretty simple. The Hawks have an excellent track record of getting perennially-injured players fit and firing again, so how will Jon Patton fare in his first year in brown and gold? Could he come out the other side as fit as Shaun Burgoyne, Tom Scully, and Jaeger O'Meara?
Inside the push for a Tasmanian AFL team
Tasmanians are feeling positive about the push for a standalone AFL team based on the Apple Isle.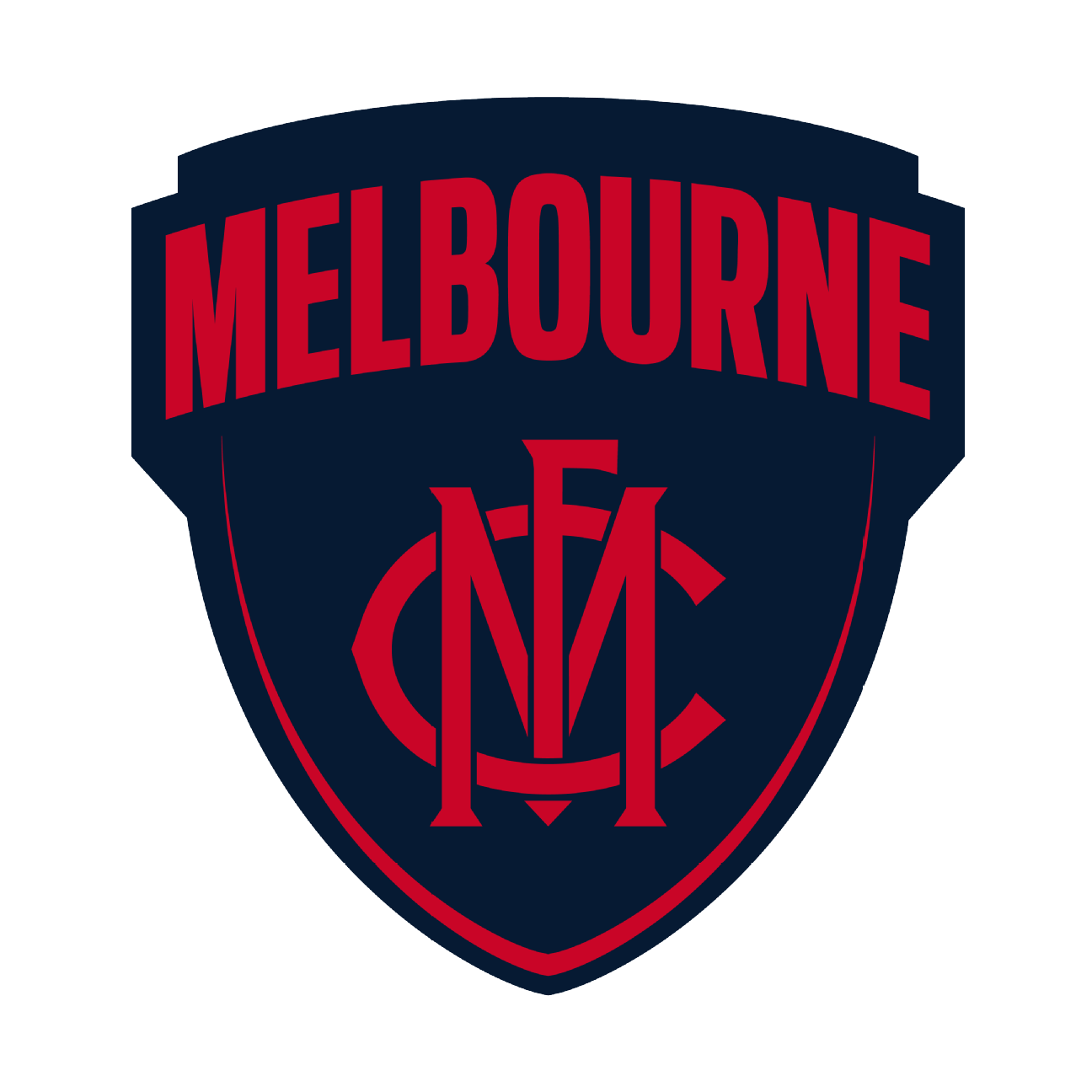 Melbourne
NS: Is this club -- not just the team, but the club -- resilient enough to rebound from the horror show that was 2019? Aside from 2018, the Demons have been too fragile to be taken seriously for more than a decade - can they prove their 2018 campaign wasn't an aberration?
JM: It was one of the biggest falls from grace we've seen in years and there's two major questions around the Demons heading into season 2020. Can they become a force yet again and is their list, particularly the midfield, balanced enough?
MW: Which year was the exception and which will become the rule? In 2018, the Demons were dynamic, prolific and scary. This past season they were listless, lame and lost. We'll find out a lot about Melbourne this year.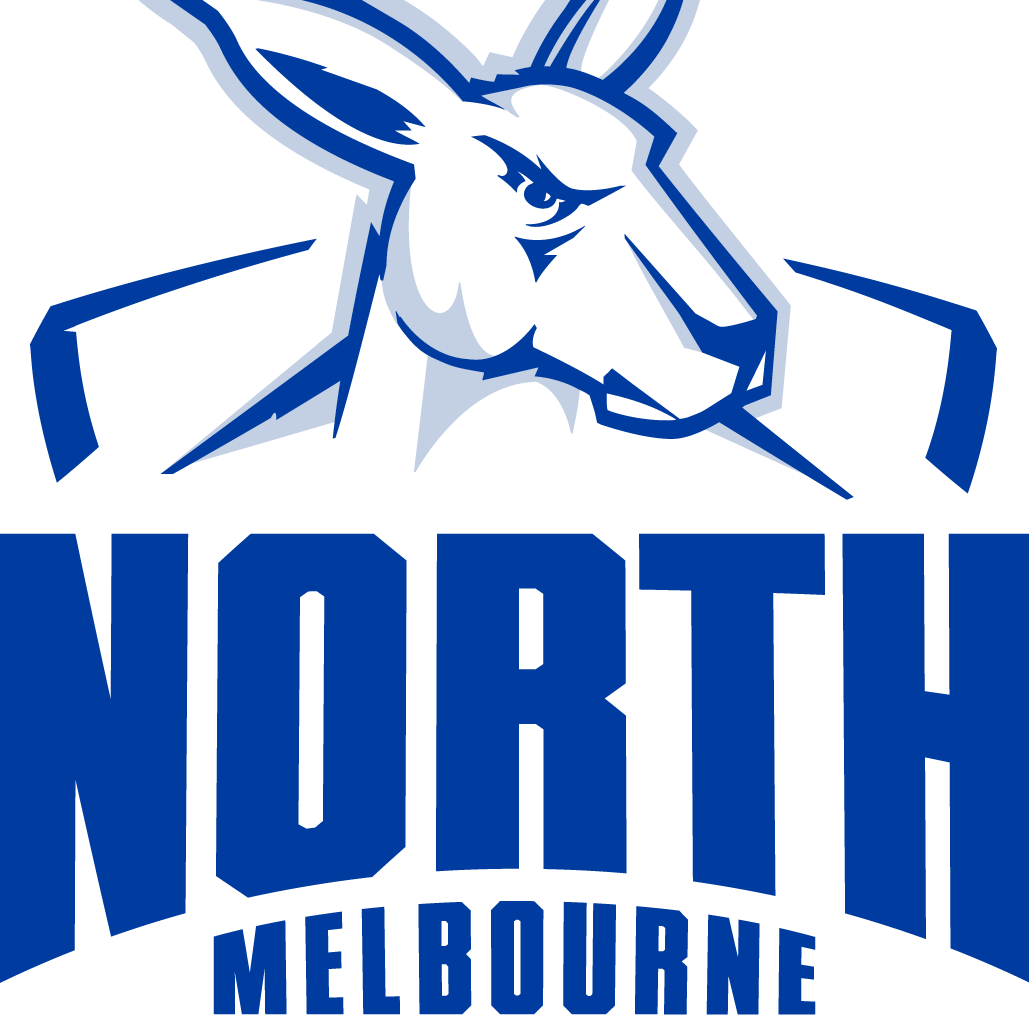 North Melbourne
NS: Is Rhyce Shaw a decent coach? He started by winning four of his first five games as interim coach but things went downhill after that. Interim coaches are often an immediate hit, being a breath of fresh air and being able to take the shackles off a beleaguered group. But Shaw's real test starts in Round 1.
JM: What more does Ben Brown have to do to become an All-Australian!? North's star forward has bagged 63, 61 and 64 goals in the past three seasons and continues to be stiffed by selectors. Will 2020 be the year he is finally rewarded?
MW: There's a lot of chatter about Tasmania getting its own team in coming years, and we know the financial windfall the Roos get for their games in Hobart, so how does North begin to safeguard its future if these games dry up? Remember, they also (nobly) don't rely on pokies.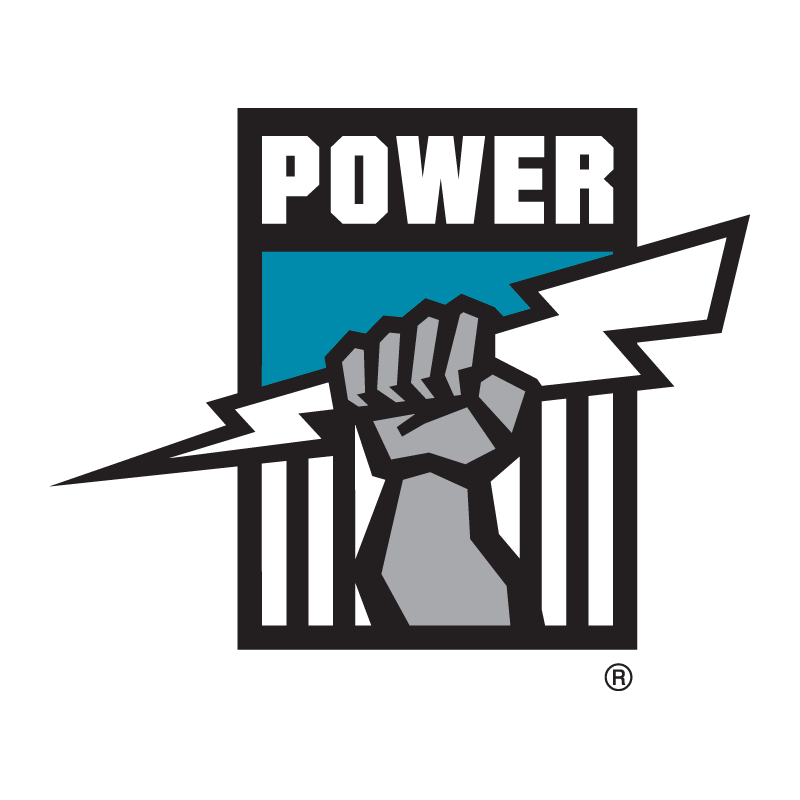 Port Adelaide
NS: What happens with Ollie Wines? The co-captain endured a shocking year, hurting himself water skiing over summer and then reportedly shopped around during the trade period. His standing as one of the league's best inside mids also copped a hit, meaning there are plenty of reasons to keep a close eye on him through the year.
JM: When will this club learn to become consistent? Young gun Connor Rozee told ESPN this season, after a streak of LWLWLWLWL results, that he expects it to happen sooner rather than later. I hope for his and the club's sake he knows what he's talking about.
MW: Could one half of Port's captaincy duo really be on the way out next year? During the trade period, there were explosive claims that Wines' camp had approached Victorian clubs asking them to trade for the star midfielder. It's not a great look when a skipper wants out - what's going on at Port?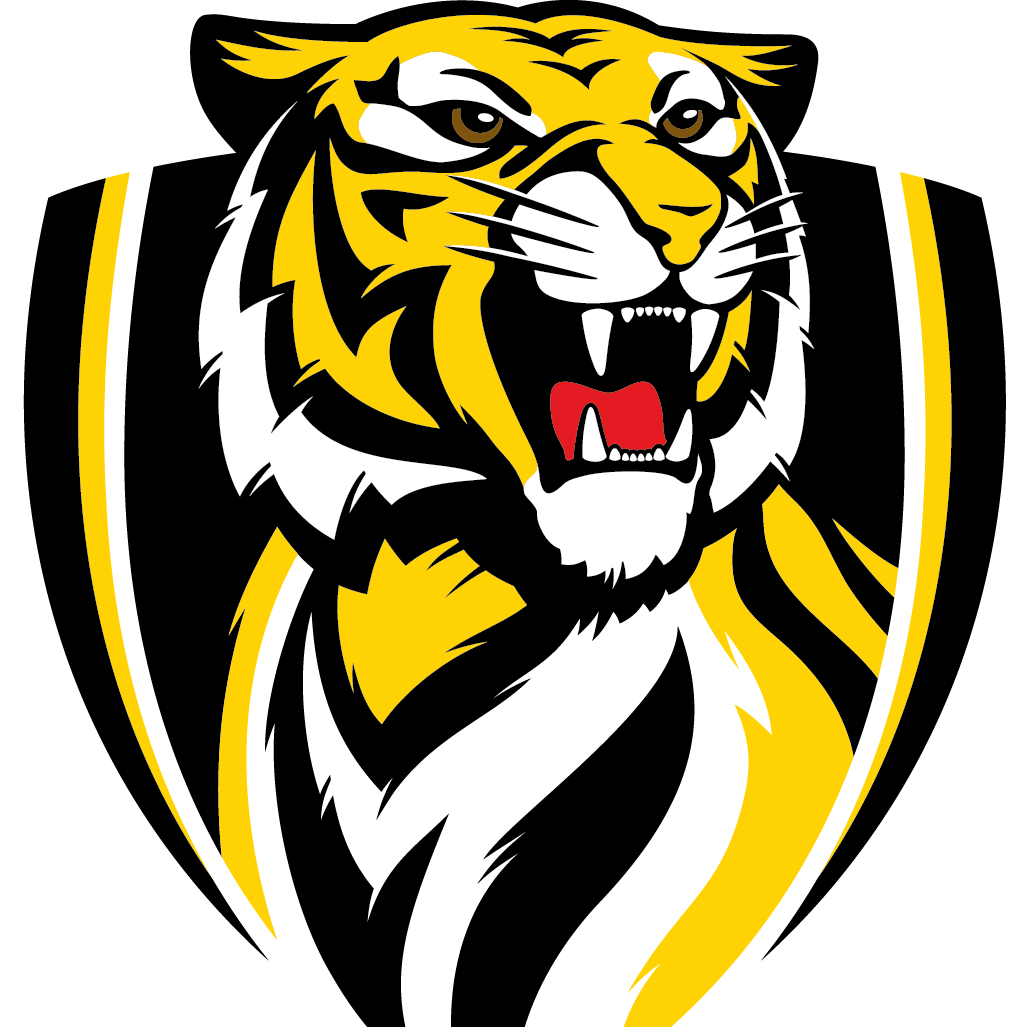 Richmond
NS: Is there enough room in their bursting trophy cabinet for another premiership cup? But seriously, there's not much to worry about at Punt Road. Perhaps the only issue is whether they have the drive to reach the mountain top again after such a sustained period of success.
JM: I feel the only question we'll be pondering come season's end in 2020 is whether or not Dustin Martin is the best player to ever don the yellow and black. If he carries his September form into the season and the Tigers do what many expect them to do, then he might just be...
MW: Are there any question marks hanging over this list? They've won the flag, Dusty is cementing himself as the greatest Tiger of all time and they're going to get Alex Rance back. Blimey.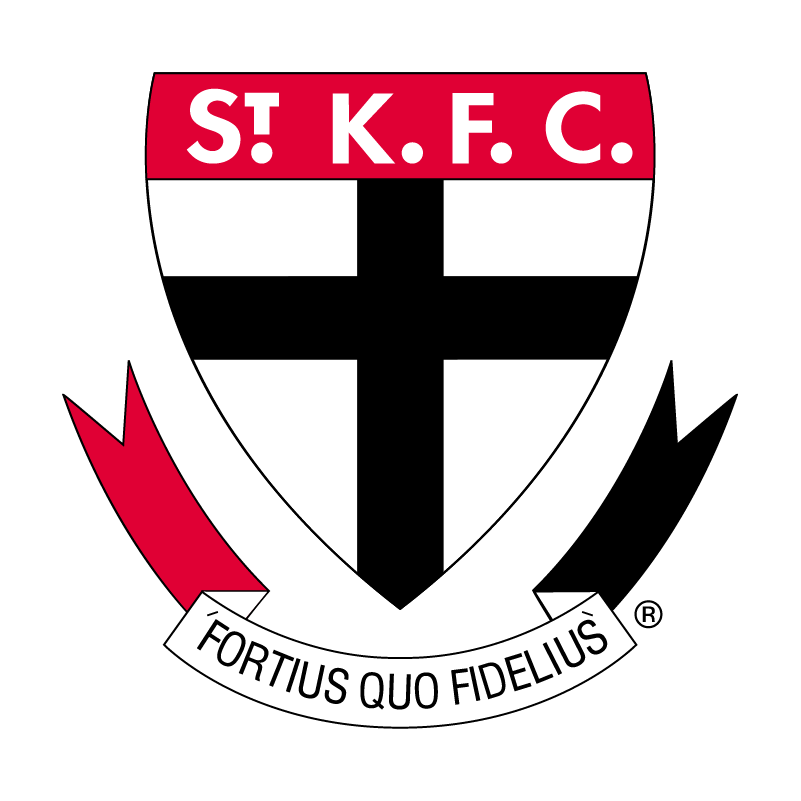 St Kilda
NS: The Saints' list turnover was significant over the offeason and while it's great to have some key signings, getting them all to fit on the same page is a big challenge for new coach Brett Ratten. Can he get his new-look team to gel?
JM: The general consensus in the football world is that the Saints were one of the big winners from the trade period, but will it translate into wins next season? That's my biggest question for Brett Ratten's side.
MW: What does St Kilda do with Rowan Marshall? The acquisition of veteran ruck Paddy Ryder is an interesting one, as it might foreshadow a move forward for Marshall - whose field kicking is sublime for a bloke of his size. The other side of the coin is that he could be so impactful around the ball... Watch this (and the Saints in general!) with interest this year.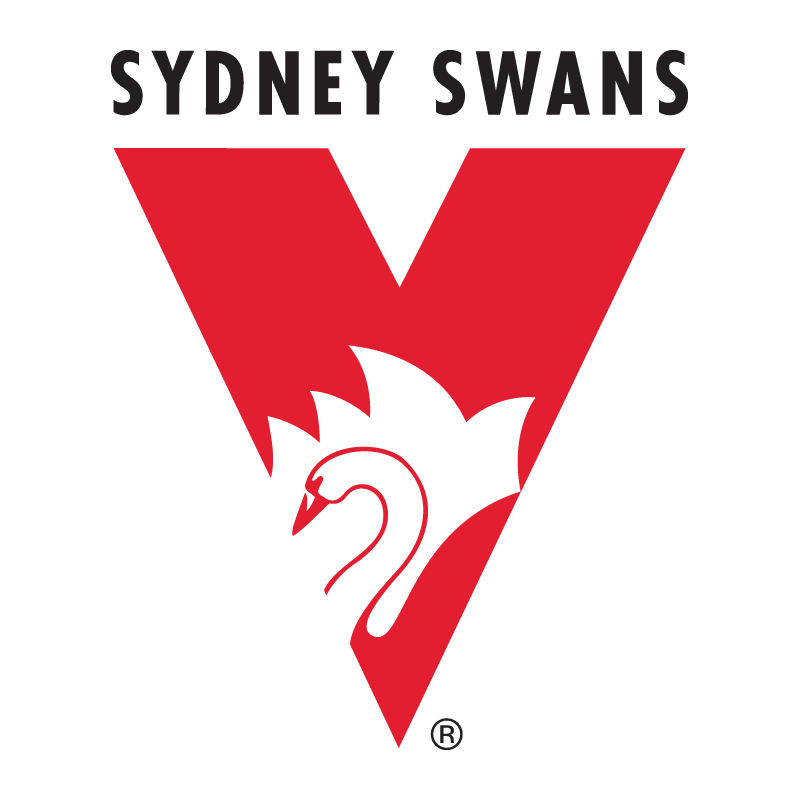 Sydney
NS: Does Tom Harley schedule a few more coffee chats with Joe Daniher? The Swans' failed pursuit of the star Bomber was the big story of the trade period, with the standoff with Essendon turning ugly. Will they have another crack in 2020, or cool their jets?
JM: Is Buddy done? In recent years Lance Franklin has become plagued by injury and his best years are certainly behind him. Can he still dominate a game? Absolutely. Can he still be doing it, and consistently, by the end of the year? I'm not so sure.
MW: A bit left-field, but how will Sydney's bottom line look this time next year? They've missed the finals for the first time since 2009, crowds will be down and they don't look likely to make finals in 2020... could we see a half-empty SCG next year?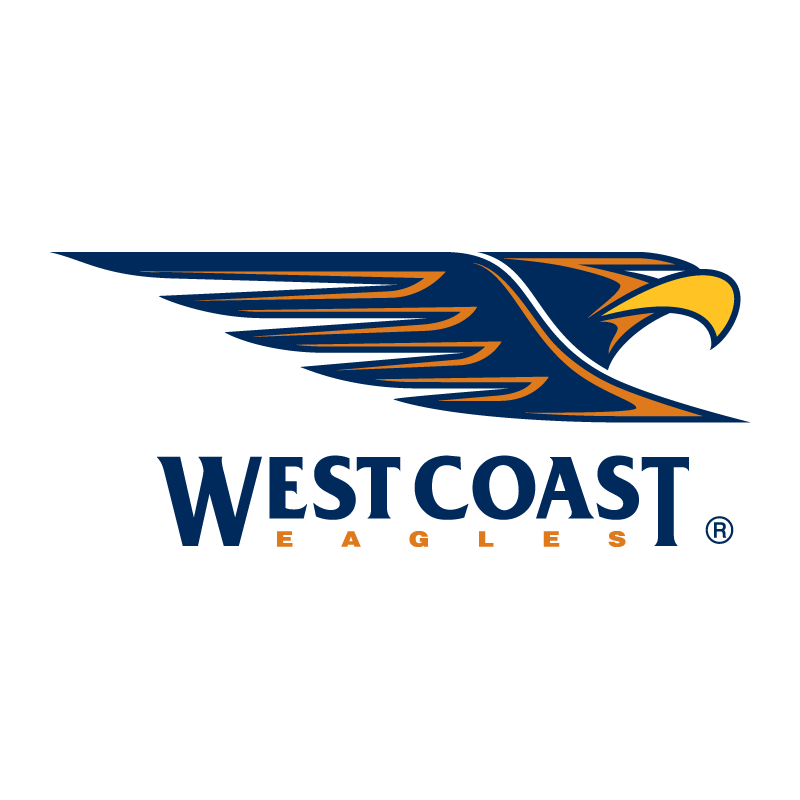 West Coast
NS: How does West Coast's midfield adapt to the addition of Tim Kelly? Admittedly it's a pretty nice problem to have but the Eagles' midfield was already one of the strongest and most balanced groups getting around, so Kelly's recruitment will take some adjusting to.
JM: Can this side be Richmond's greatest challenger? Adding Andrew Gaff, Brad Sheppard, Nic Naitanui and now Tim Kelly to what was a premiership side should have them flag favourites in 2020, if not for the Tigers. I would be disappointed if they failed to reach the big dance next year.
MW: Can Nic Naitanui stay healthy? Year on year, Nic Nat teases with glimpses of what he has been capable of doing, but injuries have cruelled what always promised to be a stunning career. If this bloke stay on the park, they may well make another Grand Final, but unfortunately that's a big 'if'.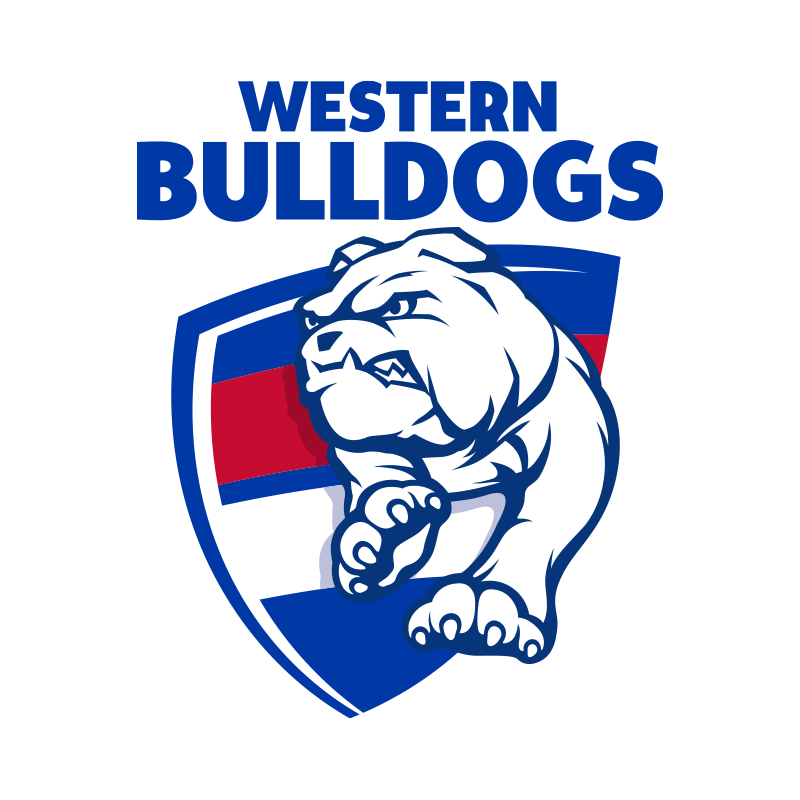 Western Bulldogs
NS: Can Tim English get his body right to take on and beat the league's big boys? There is so much to like about the 22-year-old, with his impressive combativeness, running ability and skills that bely his 205cm height. The only thing missing is the strength needed to take on AFL's Goliaths. A big summer in the gym awaits.
JM: Everyone seems to be hot on the Dogs and their 2020 prospects, but I'm concerned with one thing and one thing only: who is the club's best player? The Bont probably leads it right now, but I wouldn't rule out the possibility of Josh Dunkley overtaking him before the year is done.
MW: This young list is beginning to enter its prime age range, but does that mean the individual players -- such as Josh Dunkley, Lachie Hunter and Jack Macrae -- can take another step to push this team towards the top four? Josh Bruce and Alex Keath shore up the bookends and expectations should be very high. Let's see them deliver.