The AFL's annual silly season provided two weeks of engrossing content, with some deals for high profile players like Jeremy Cameron and Adam Treloar not being locked in until just minutes before the Thursday's 7.30pm deadline - while some didn't get done at all!
And while it's still way too soon to judge each club's performance, ESPN AFL draft and trade expert Chris Doerre has analysed all the moves and assessed who he thinks the early winners and losers are.


Adelaide
In: picks 23, 40, Melbourne 2021 2nd and 4th rounders, Hawthorn 2021 4th rounder
Out: Brad Crouch, Rory Atkins, Kyle Hartigan, picks 33 and 50
2020 draft picks: 1, 9, 22, 23, 40, 56, 66, 80
Grade: B
Rationale: Fair compensation for Brad Crouch was received - he is a good midfielder but one lacking durability having played only 95 games in his eight seasons. The return for Kyle Hartigan is what would be expected for a player his age as someone who would only be contending for a best 22 position at a limited number of teams. The free agency compensation received for Rory Atkins was generous for someone who was squeezed out of Adelaide's best 22 this season.
Unfortunately for Adelaide, a deal for Jackson Hately was unable to get done but the Crows should be able to secure the GWS midfielder through the preseason draft. He is a piece Adelaide will need to add to their midfield to replace Brad Crouch.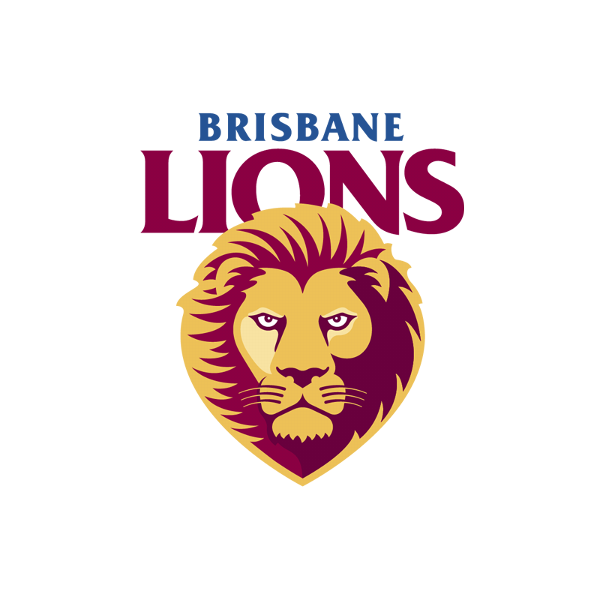 Brisbane
In: Joe Daniher, Nakia Cockatoo, picks 25, 53, 58, 63, 68, 69 and Melbourne's 2021 1st round pick and West Coast's 3rd round pick
Out: Alex Witherden, Stefan Martin, picks 18, 19, 43, 70, 86 and Brisbane's 2021 2nd and 4th round picks
2020 draft picks: 25, 53, 58, 63, 68, 69, 94
Grade: B
Rationale: It looks like Brisbane never got the memo that availability is the best ability, with the additions of Joe Daniher -- who has played a combined 15 games over the past three years - and Nakia Cockatoo, who last played just two games in 2018. A healthy Daniher is one of the elite key forwards in the competition while Cockatoo has shown glimpses that he can impact games before his injury issues. The question though is whether they will be available and healthy enough to impact games come finals times.
With the ascension of Oscar McInerney into a top-10 ruckman in the competition and Stefan Martin taking a step back and no longer looking a part of Brisbane's best team, he became expendable. Losing Alex Witherden for such little compensation while he was only chosen for six games in 2020 is a less than ideal result as a young player who has started his career so promisingly.
The under-the-radar move that deserves attention is Brisbane's second pick exchange with Melbourne, whereby they secured what should prove to be the best pick in the deal in Melbourne's 2021 first round pick.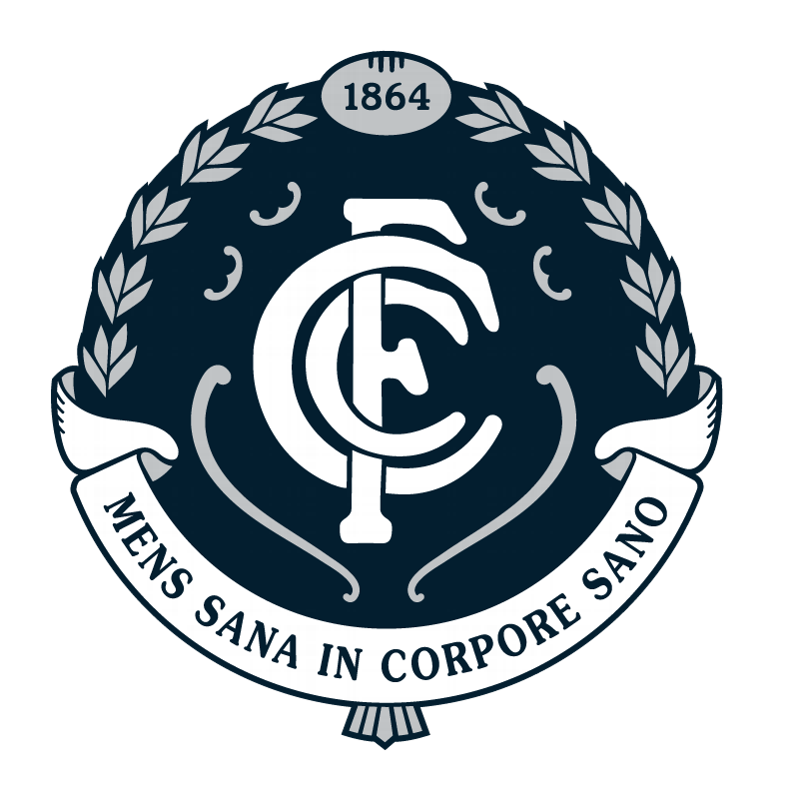 Carlton
In: Zac Williams, Adam Saad, Lachie Fogarty, picks 38, 48 and 78
Out: picks 8, 30, 51 and 87
2020 draft picks: 38, 48, 78
Grade: A+
Rationale: Zac Williams, while proficient in defence, is being added to Carlton as a midfielder, and with the glimpses he showed for the Giants when he had the opportunity to play through the midfield, he will provide much needed support for Patrick Cripps and be a legitimate second ball winner. Adam Saad is a second difference-making addition and will greatly improve the Blues' defence and provide much needed drive.
Carlton also improved their front half and added further to their midfield rotation with the addition of the underutilised Lachie Fogarty, who will add much needed forward pressure. Following three excellent list additions, all of whom are strong list fits, Carlton are now a genuine top-8 contender.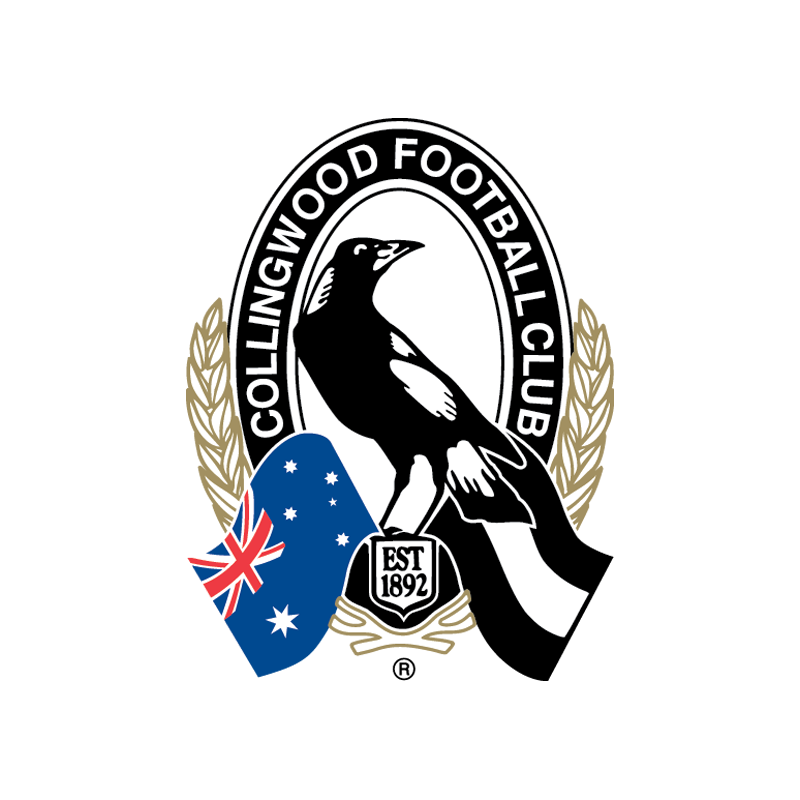 Collingwood
In: picks 14, 65, 70, Western Bulldogs 2021 second round pick
Out: Adam Treloar, Jaidyn Stephenson, Tom Phillips, Atu Bosenavulagi, picks 39 and 42
2020 draft picks: 14, 16, 65, 70, 75, 92
Grade: F
Rationale: With Adam Treloar and Jaidyn Stephenson being forcibly moved on (and not liking the handling of the process), will Collingwood still be a destination club in future offseasons to attract rival talent? Even aside from the players lost and the lack of value acquired, this has to be Collingwood's greatest concern moving forward and greatly diminishes the value of the salary cap space created from moving players on. Salary cap space is ultimately only useful if rival players are willing to join your club, and there may be players over the next few seasons who will look at Collingwood's handling of Treloar and Stephenson and will be hesitant to join the Pies.
When losing the calibre of player of a Treloar -- who led the competition in disposals in 2019 while achieving the highest average disposals per game this season -- a Stephenson, who won the 2018 Rising Star Award, and a Tom Phillips, who earned a position in the 2018 Champion Data Team of the Year, it's clear too much talent has been given up without adequate compensation.
Atu Bosenavulagi, while a speculative young player, is arguably someone the Pies could have retained for one more year given their lack of pressure forwards.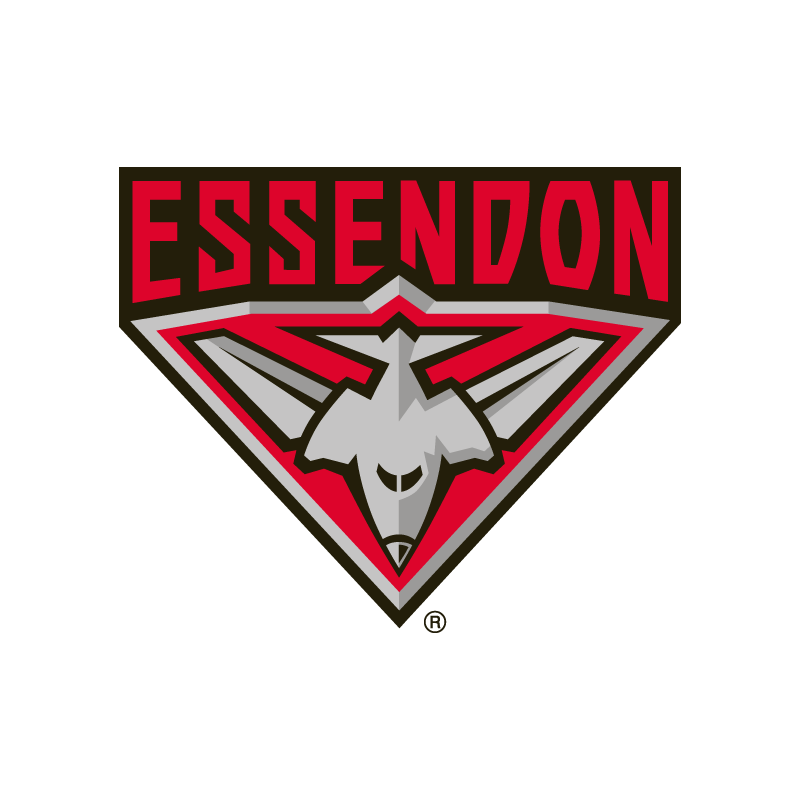 Essendon
In: Jye Caldwell, Peter Wright, Nick Hind, picks 7, 8, 44, 77, 87, Port Adelaide 2021 3rd round pick
Out: Adam Saad, Joe Daniher, Orazio Fantasia, Shaun McKernan, picks 48, 67, 73, 78, Essendon 2021 2nd and 4th round picks
2020 draft picks: 6, 7, 8, 44, 77, 85, 87
Grade: B+
Rationale: The limited price paid for Jye Caldwell is excellent value. He was an underutilised midfielder at the Giants and with greater midfield opportunity, particularly at stoppages for the Bombers, he should flourish as a ball-winning midfielder with explosive acceleration. Peter Wright was a second value addition for the Bombers and while he was a depth player for the Suns this season, he is a capable and proven key forward and ruckman who should earn a regular position in Essendon's best team. Nick Hind was added with a view to replace some of the speed lost off half-back following the trade of Adam Saad and the retirement of Conor McKenna, though averaging just 10 disposals per game in his two years for the Saints, the 26-year old has work ahead of him to prove he can be more than just depth.
While nothing was received as compensation for the loss of Shaun McKernan as a free agent, the compensation received for Joe Daniher is arguably overs when Daniher's poor durability over the past three seasons is taken into account. Orazio Fantasia, like Daniher is a quality footballer but lacks durability, returned roughly fair value.
While Essendon will be disappointed they were unable to secure Josh Dunkley, who would have been a perfect list fit as a first-possession winner at stoppages, Caldwell is the likely beneficiary and may receive greater midfield opportunity and have his development fast-tracked. It also gives Essendon the flexibility to draft best available at their selections, with a number of quality midfielders likely to be available around Essendon's three top-10 selections.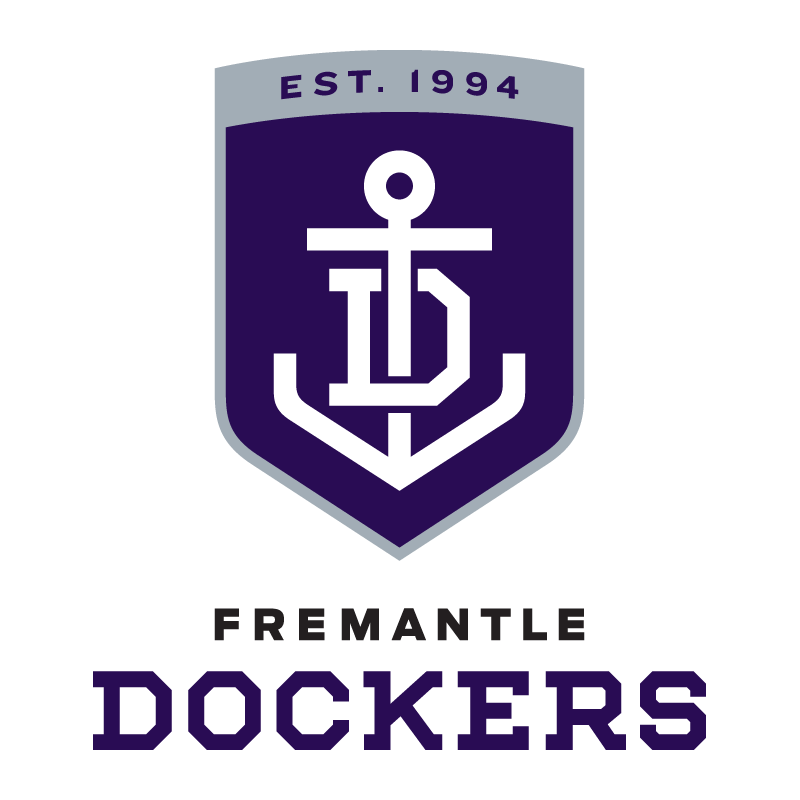 Fremantle
In: pick 55
Out: Jesse Hogan
2020 draft picks: 12, 32, 55
Grade: D+
Rationale: The departure of Jesse Hogan is unfortunate given what was given away in order to secure him. While Hogan's long-term future is uncertain and he has a long way to go to get back to his best football, the return received given his talent was poor. It is also disappointing that Fremantle were unable to secure any rival talent and in particular an outside midfielder, given the links prior to the trade period to Jordan Clark and Hawthorn's bargain-basement recruit Tom Phillips.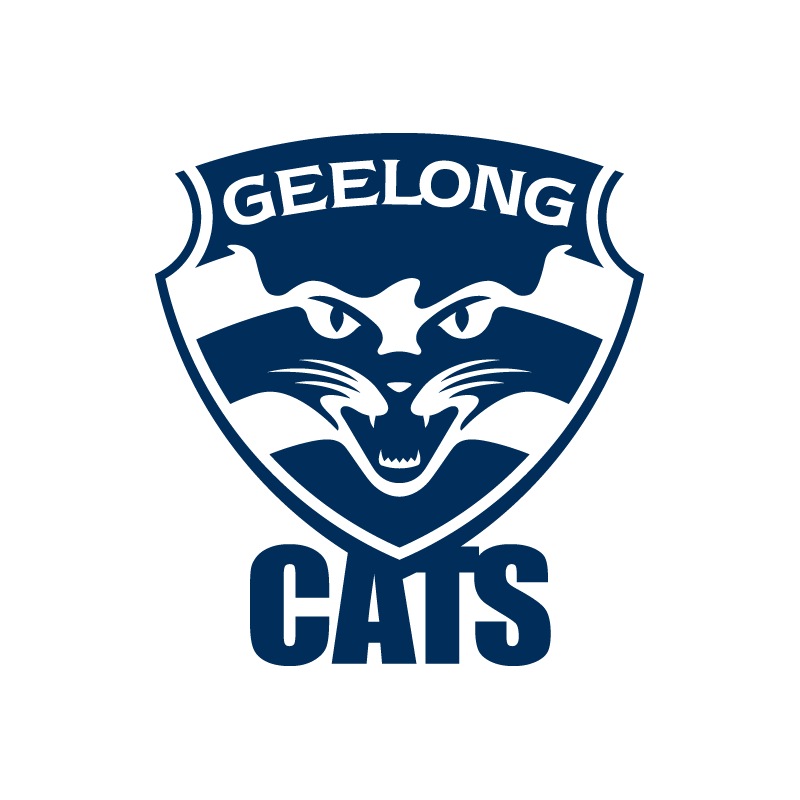 Geelong
In: Jeremy Cameron, Isaac Smith, Shaun Higgins, pick 51, Essendon 2021 2nd round pick, Greater Western Sydney 2021 2nd round pick and Melbourne's 2021 3rd round selection
Out: Lachie Fogarty, Nakia Cockatoo, picks 13, 15, 20, 38 and Geelong 2021 4th round pick
2020 draft picks: 51, 96
Grade: A+
Rationale: Geelong moved aggressively during the trade and free agency period by adding three high-level pieces in Jeremy Cameron, Isaac Smith and Shaun Higgins. This is a wise play as Geelong's premiership window is likely short given most of their best players are veterans. Smith was an excellent get as a free agent, while fair value was paid for Higgins and Cameron. Cameron's partnership with Tom Hawkins up forward allows Patrick Dangerfield to play more through the midfield, while Smith adds much needed outside speed and Higgins enhances Geelong's midfield rotation further.
The trade of Lachie Fogarty is the moving on of a youngster who may have become a best 22 player but was moved on to create additional salary cap space and picks to allow Geelong to add some of their short-term targets. Nakia Cockatoo was moved on due to being injury prone and outside the club's best 22, having last played just two games in 2018.
Geelong may come into this draft late, but with strong talent identification, there is the opportunity this year to find a diamond in the rough.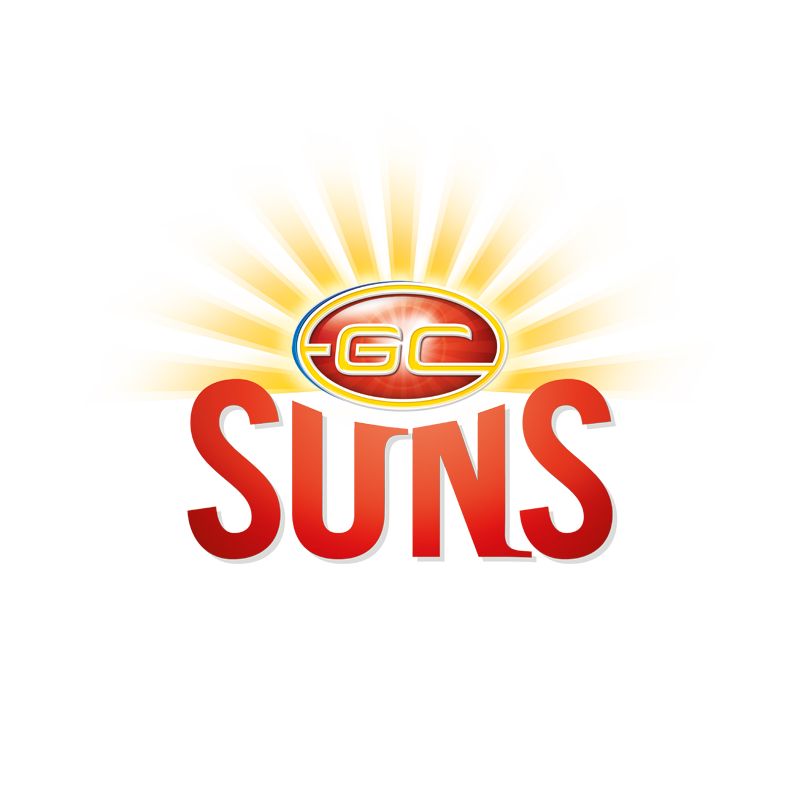 Gold Coast
In: Rory Atkins, Oleg Markov, Essendon 2021 4th round pick
Out: Peter Wright, Gold Coast 2021 3rd and 4th round picks
2020 draft picks: 5, 27, 37, 76, 84
Grade: C
Rationale: The additions of Rory Atkins and Oleg Markov are unlikely to prove consequential as two who are not clear best 22 players for the Suns. The loss of Peter Wright, while outside best 22 this season, is disappointing considering such inconsequential compensation given his talent. Overall, this offseason appears to be another year for the Suns geared towards focusing their involvement on improving through the draft.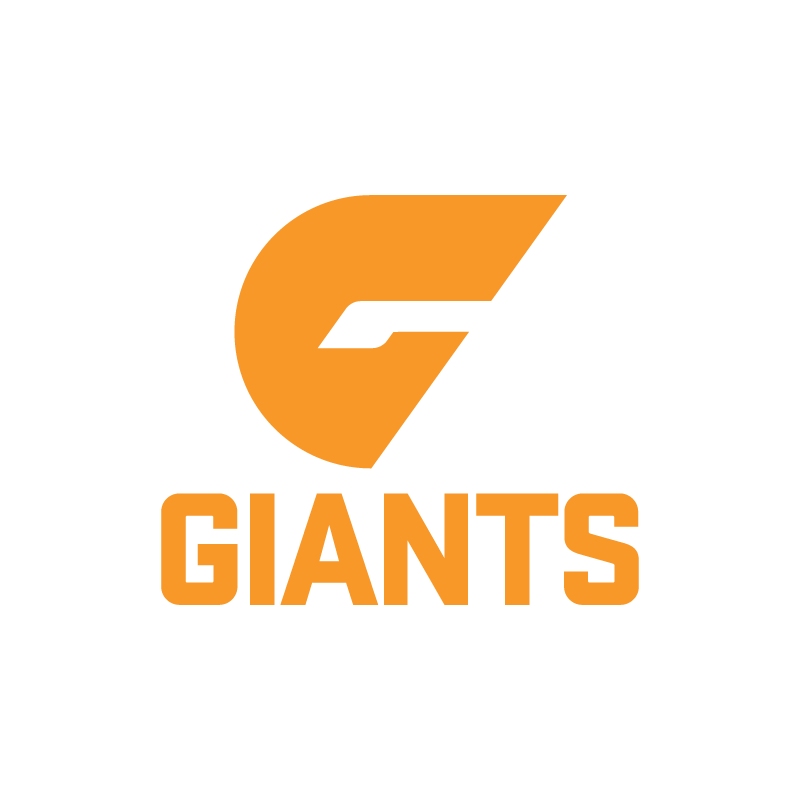 Greater Western Sydney
In: Jesse Hogan, Braydon Preuss, picks 10, 13, 15, 20, 29, Geelong's 2021 4th round pick
Out: Jeremy Cameron, Zac Williams, Jye Caldwell, Aidan Corr, Zac Langdon, picks 44, 54, 74
2020 draft picks: 10, 13, 15, 20, 29, 52, 74, 88
Grade: C
Rationale: The addition of Jesse Hogan is a high-risk, high-reward trade with substantial upside as a savvy move to replace Jeremy Cameron at a low cost. Braydon Preuss will add a much needed and capable long-term ruckman and presence. With Shane Mumford staying on for one more year, Mumford is the ultimate player-coach mentor for Preuss who in his own right is a physical and imposing ruckman.
While the additions for the Giants were strong, the losses will hurt with the Giants only able to stockpile picks for the departing Jeremy Cameron, Zac Williams, Jye Caldwell, Aidan Corr and Zac Langdon. Unfortunately for the Giants, no deal was struck to move Jackson Hately to Adelaide which will likely mean Hately enters the preseason draft. Compensation for each departing player is roughly as expected, though Caldwell and Hately might be the two departures that come back to haunt the Giants - with greater midfield opportunity they can flourish for other teams and become exceptional footballers.
Structurally, the move that will hurt the Giants most is the loss of Zac Williams, who will leave the Giants looking thin in defence for rebounders, particularly with Heath Shaw delisted.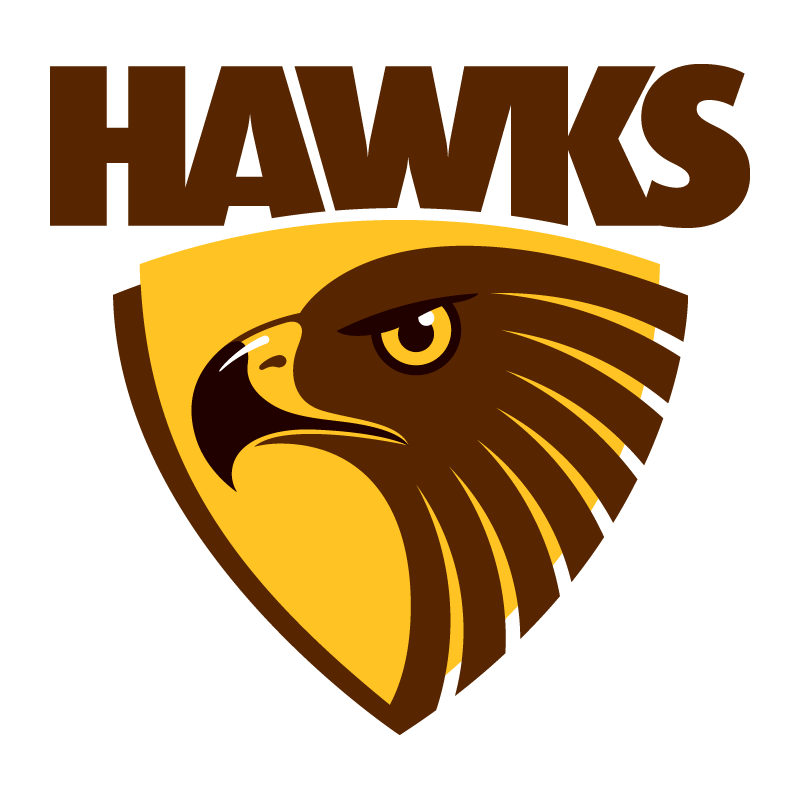 Hawthorn
In: Tom Phillips, Kyle Hartigan and pick 45
Out: Isaac Smith, pick 65 and Hawthorn 2021 4th round pick
2020 draft picks: 4, 24, 45, 46, 49, 72
Grade: B+
Rationale: Isaac Smith is a significant loss through free agency, with the compensation inadequate for a player of his standing, through the list addition of the younger and still very capable Tom Phillips is a savvy list addition for next to nothing. Phillips is an elite endurance runner and a high production wingman who, after strong 2018 and 2019 seasons, was played out of position this year for Collingwood which saw his performance suffer as a result. In defence to cover for the retirement of James Frawley, Kyle Hartigan is a serviceable, low-cost, short-term solution.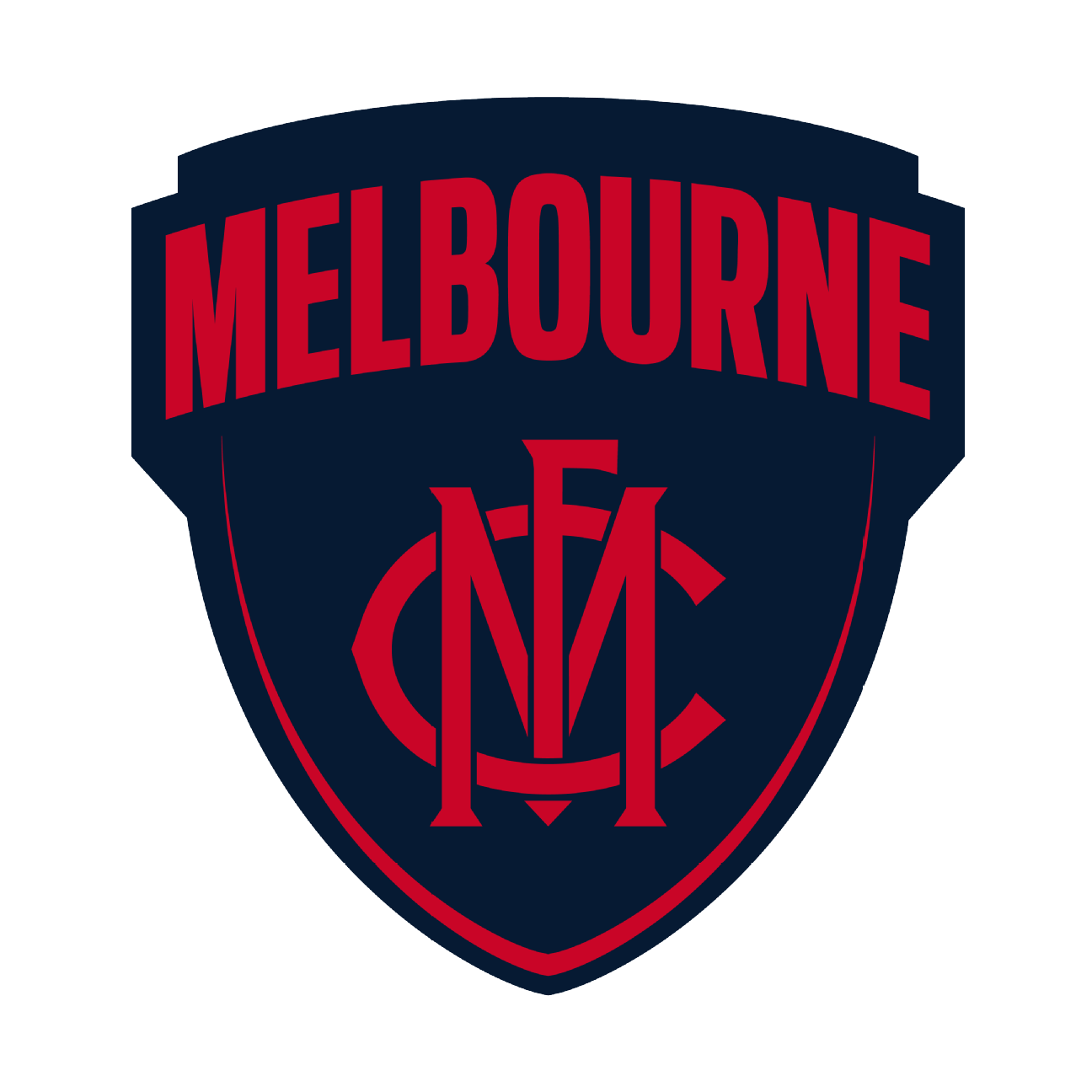 Melbourne
In: Ben Brown, picks 18, 19, 28, 50 and Brisbane 2021 2nd round pick, Western Bulldogs 2021 3rd round pick, North Melbourne 2021 4th round pick
Out: Braydon Preuss, Mitch Hannan, picks 26, 53, 68, 69 and Melbourne's 2021 1st, 2nd, 3rd, 4th round picks
2020 draft picks: 18, 19, 28, 50, 89
Grade: B+
Rationale: The big move for the Dees is the addition of Ben Brown. They gave up little for a key forward who kicked 60+ goals each year between 2017 and 2019, while playing 22 games each year between 2015 to 2019, Brown is a key forward Melbourne can build their front half around. The departure of Mitch Hannan is inconsequential given his position outside Melbourne's best 22.
The departure of Preuss is a loss of depth and despite being a capable ruckman in his own right, with Gawn a clear No. 1 ruck and Luke Jackson added last year through the draft with a vision to be Gawn's successor, Preuss was not a required player.
The pick exchange made with Brisbane is arguably a questionable choice with the two picks gained from the Lions set to be shifted back a fair way this year with likely an expected roughly five players to be bid on before these late first-round selections in what is a speculative draft. Melbourne will be wanting to play finals in 2021 for this trade to not hurt them next season, but with the addition of Brown, the Dees are firmly in the top-8 mix for 2021.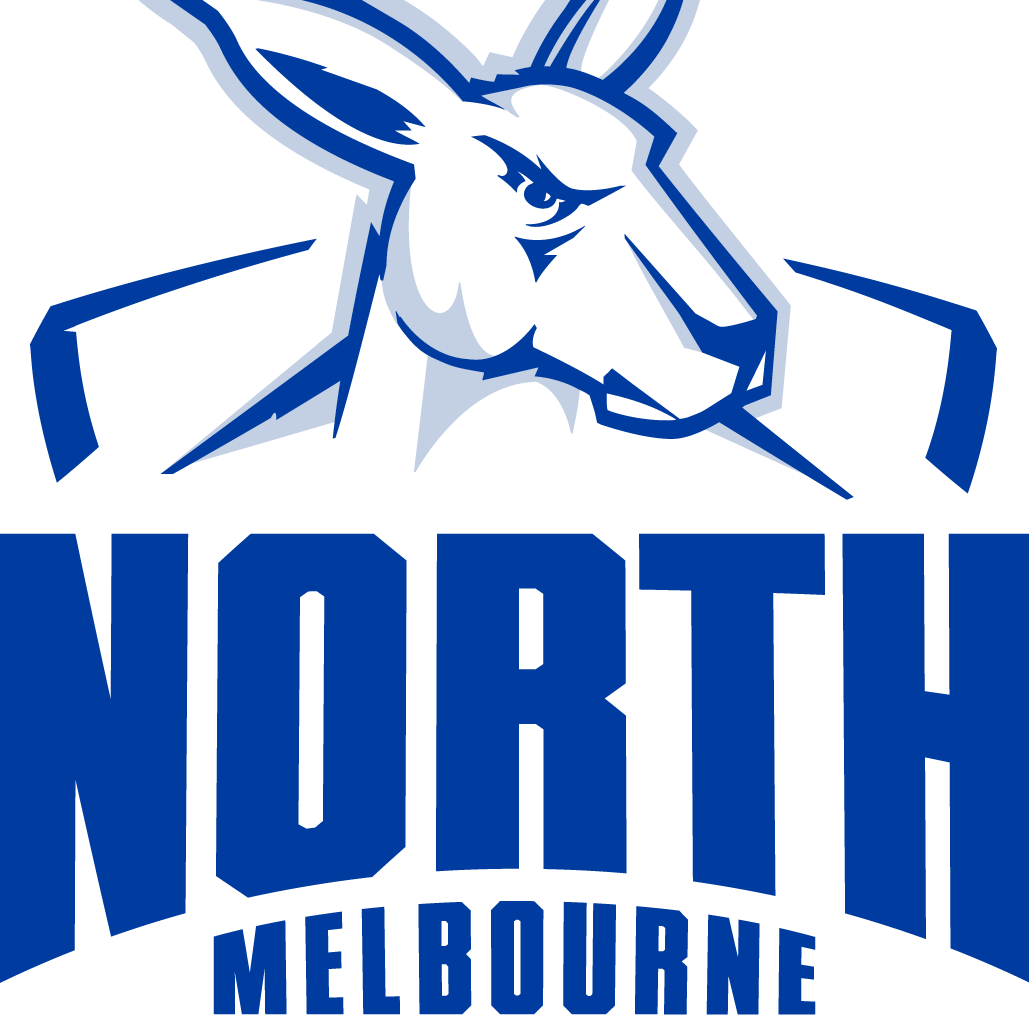 North Melbourne
In: Jaidyn Stephenson, Aidan Corr, Lachie Young, Atu Bosenavulagi, picks 30, 39 and Brisbane 2021 4th round pick
Out: Ben Brown, Shaun Higgins, picks 28, 63, North Melbourne 2021 4th round pick
2020 draft picks: 2, 11, 30, 39, 71, 81
Grade: B
Rationale: The great positive and win for North Melbourne was the trade for Jaidyn Stephenson, the 2018 Rising Star and dynamic goalkicker for a bargain-basement price. Aidan Corr will add an able key defender. The additions of Atu Bosenavulagi and Lachie Young are speculative moves for two young players who are yet to prove they're AFL standard as a pressure forward and rebounding defender respectively.
The loss of Shaun Higgins further shifts North Melbourne's list away from being competitive now after an aggressive list cull in the form of delistings of experienced players, though the value received was fair given his age and standing in the game. The trade of Ben Brown on the other hand yielded an inadequate return for someone of his quality and past performance.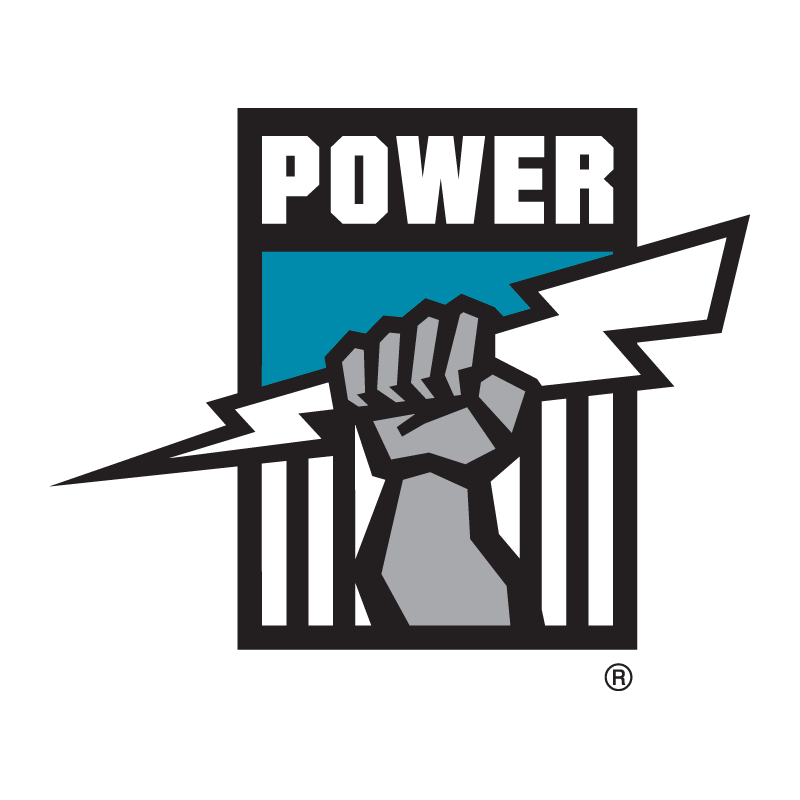 Port Adelaide
In: Aliir Aliir, Orazio Fantasia, pick 73
Out: pick 29 and Port Adelaide's 2021 2nd and 3rd round picks
2020 draft picks: 35, 47, 57, 73, 95
Grade: A+
Rationale: Aliir Aliir is a perfect fit for the Power and is a key piece who can take Port Adelaide's defence up another level. To get the most value out of Aliir, Port must use him at centre half-back and allow him the freedom to intercept and utilise his ball-reading gifts. When Sydney did this with Aliir in 2018, he was the only key defender in the competition to rate elite for marks, intercept marks and intercepts per game, while also having an elite win rate of 12 percent in defensive one-on-ones.
Orazio Fantasia is a second strong list addition for Port Adelaide and gives their front half added quality. Durability is an issue for Fantasia, who has averaged just 11 games over the past three seasons and over the course of his career to date. If he can play more games than not, he adds strong value forward of centre, to a front half that has for too long relied on midfielders to do the work of good forwards.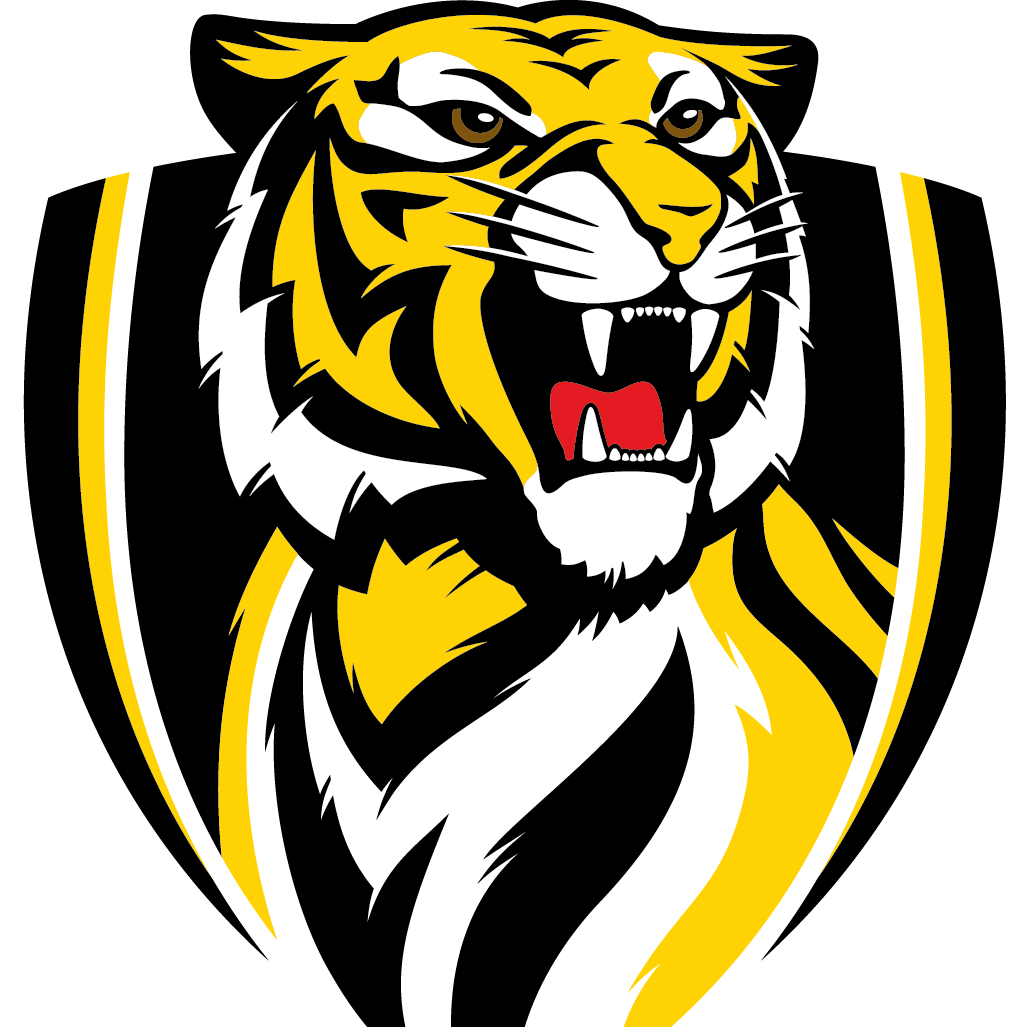 Richmond
In: pick 17, St Kilda 2021 2nd round pick, Gold Coast 2021 3rd round pick
Out: Oleg Markov, Jack Higgins, pick 21 and Richmond 2021 4th round pick
2020 draft picks: 17, 36, 61, 79, 97
Grade: B
Rationale: The loss of Markov matters little for Richmond, who only called on him to play six senior games, having never required him to play 10 games in a season. The return received for Jack Higgins is roughly fair value and like with Markov in a Richmond context is replaceable. Coming off a premiership and focusing on retaining key players going forward, Richmond otherwise held firm and had no major need to add players from rival lists with a good amount of young talent developing internally.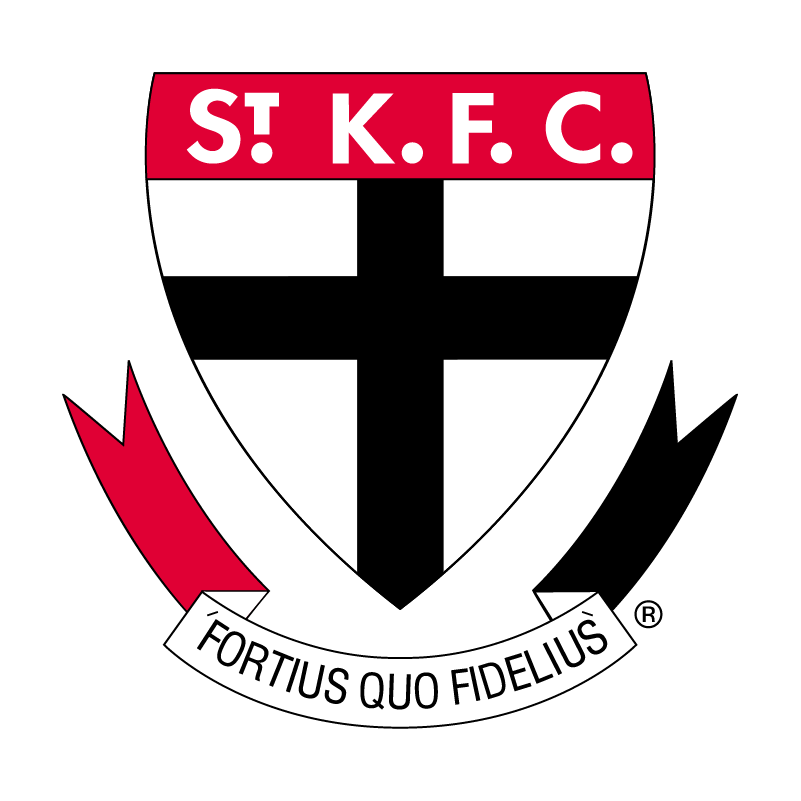 St Kilda
In: Brad Crouch, Jack Higgins Shaun McKernan, picks 21, 67, 74 and Richmond 2021 4th round pick
Out: Nick Hind, picks 17, 77 and St Kilda 2021 2nd round pick
2020 draft picks: 21, 64, 67, 74, 93
Grade: B
Rationale: While lacking durability -- having yet to reach the 100-game mark after eight seasons -- Brad Crouch is without question a much-needed addition to St Kilda's lean midfield.
Jack Higgins, who was secured for fair value, can add to the Saints' front half and also has the capability to spend some minor minutes through the midfield having dominated as a junior in both positions.
The addition of Shaun McKernan on the other hand is purely depth to ensure the club's key position and ruck stocks are satisfactorily covered. Nick Hind was the Saints' only departure and with St Kilda overloaded with options in defence and on the outside, he was not a required player and would have struggled to have earned senior opportunities had he remained.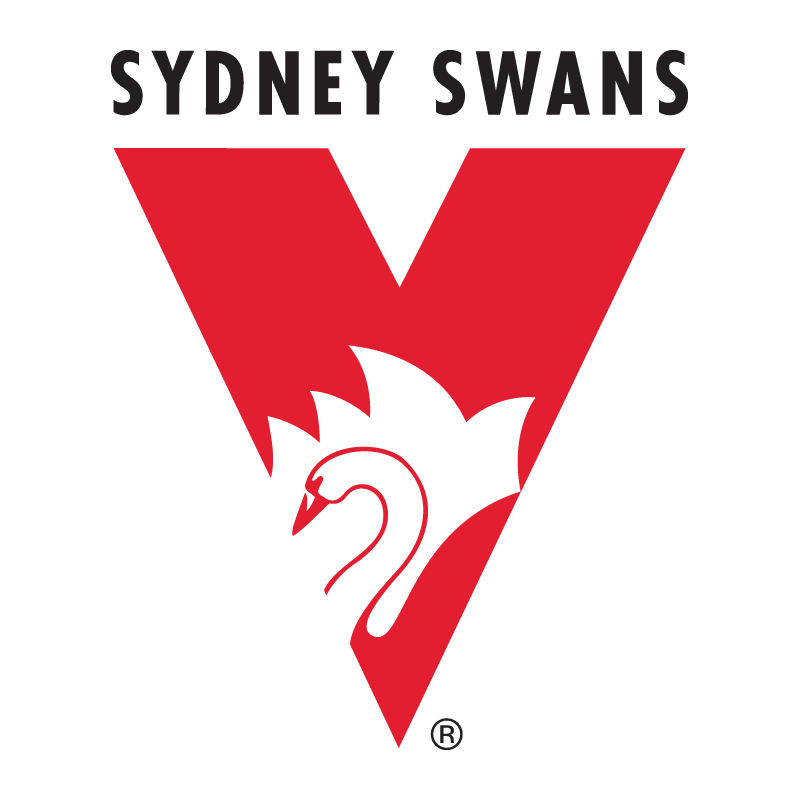 Sydney
In: Tom Hickey, picks 25, 34, 60
Out: Aliir Aliir, picks 31, 43, 58, 62 and Sydney's 2021 3rd round pick
2020 draft picks: 3, 31, 34, 43, 60, 82
Grade: D
Rationale: With Aliir Aliir poorly utilised over the past couple of seasons, Sydney were not gaining the most possible value out of him. In 2018 Aliir showed just how influential he can be as a key/defender while this year he was spending a decent amount of time relieving through the ruck and looked lost. Aliir's struggles in a far-from-optimal role saw him dropped for three games this season and less than optimal value was secured for him as a result.
Tom Hickey adds ruck depth to Sydney though the picks given up for him were too high for a depth ruckman who turns 30 in March next year.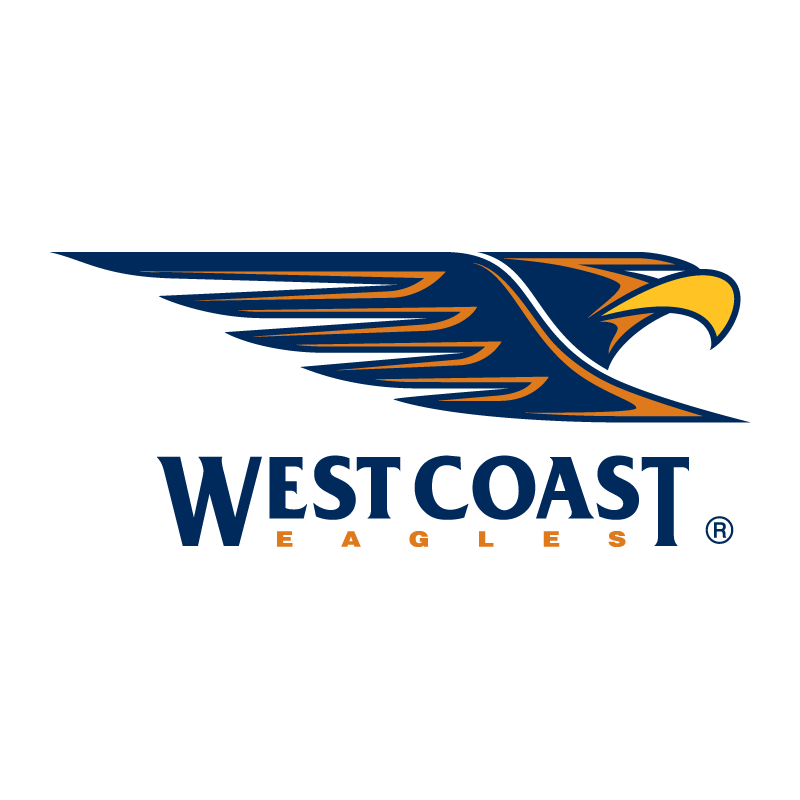 West Coast
In: Alex Witherden, Zac Langdon, picks, 62, Port Adelaide 2021 2nd round pick and Sydney 2021 3rd round pick
Out: Tom Hickey, picks 34, 54, 60
2020 draft picks: 62, 86, 91
Grade: A+
Rationale: The most significant win for the Eagles is the addition of Alex Witherden for the low price paid. Witherden was underutilised by Brisbane this season, playing just the six senior games and will be looking to regain his status as a best 22 player. Zac Langdon joins an already strong front half with the view to add forward pressure to a front half moreso blessed with marking targets and avenues to goal.
The loss of Tom Hickey will likely prove inconsequential with Bailey Williams keen and able to play through the ruck if opportunity present in 2021, if he isn't sharing the load as a forward who relieves through the ruck. West Coast did very well to extract such strong value for an almost 30-year-old depth ruckman in Hickey.
While some observers may look at West Coast's draft hand and be unimpressed with where the Eagles enter the draft, with strong talent identification, there should be some value available late in the draft.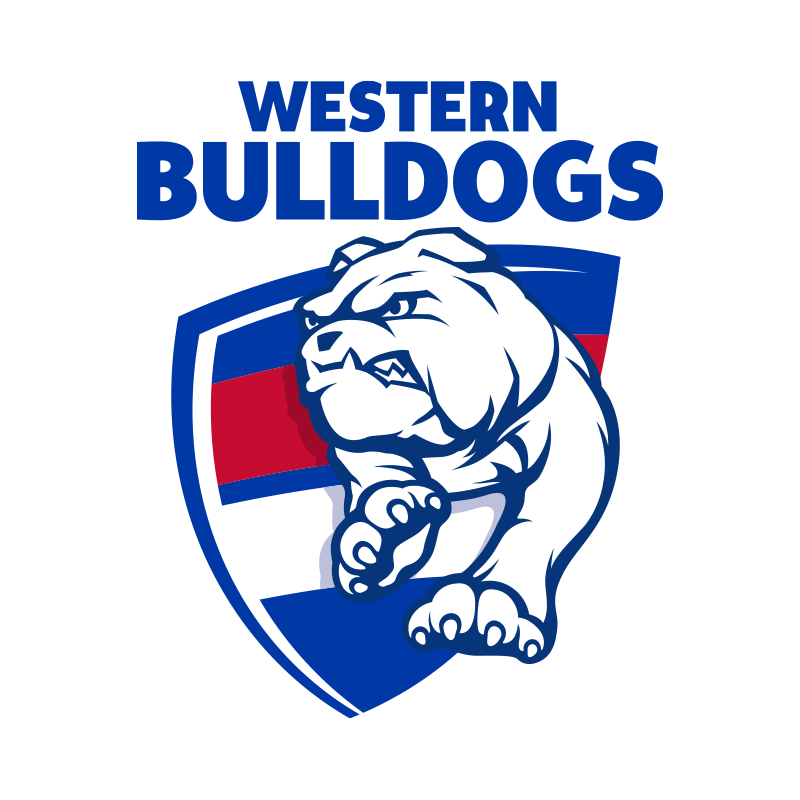 Western Bulldogs
In: Adam Treloar, Stefan Martin, Mitch Hannan, picks 26, 33, 42
Out: Lachie Young, picks 14 and Western Bulldogs 2021 2nd and 3rd round picks
2020 draft picks: 26, 33, 41, 42, 54, 90
Grade: A+
Rationale: The Dogs have bragging rights for what is arguably the most lopsided trade in recent memory, taking advantage of the opportunity to add Adam Treloar at a bargain-basement price, just one year after he achieved the fifth most disposals in a season in AFL/VFL history. With the addition of Treloar, the Dogs have an embarrassment of riches through the midfield, with the only question being how they will all receive the midfield minutes they each will be demanding.
The bonus from this trade, which makes it all the more incredible for the Dogs, is the number of well-positioned picks in this year's draft which will help towards securing the potentially generational talent in Jamarra Ugle-Hagan through their Next Generation Academy.
The addition of Stefan Martin gives the Dogs a strong choice to mentor the still-developing Tim English and adds valuable veteran leadership. Adding Martin for the low price of still developing player in Lachie Young is a strong move and shows their commitment to improving now.