With the 2021 AFL Grand Final run and won by the Demons, we've turned our attention to rating the games of all 46 players involved. From those who had a blinder, to those who could have been involved a bit more, find out who played well on footy's biggest stage.
We've ordered the players how they were named in the lineups, from defenders, to midfielders and rucks, to the forwards, to the 'interchange'.
Melbourne player ratings can be found in our 'editors picks' to the right.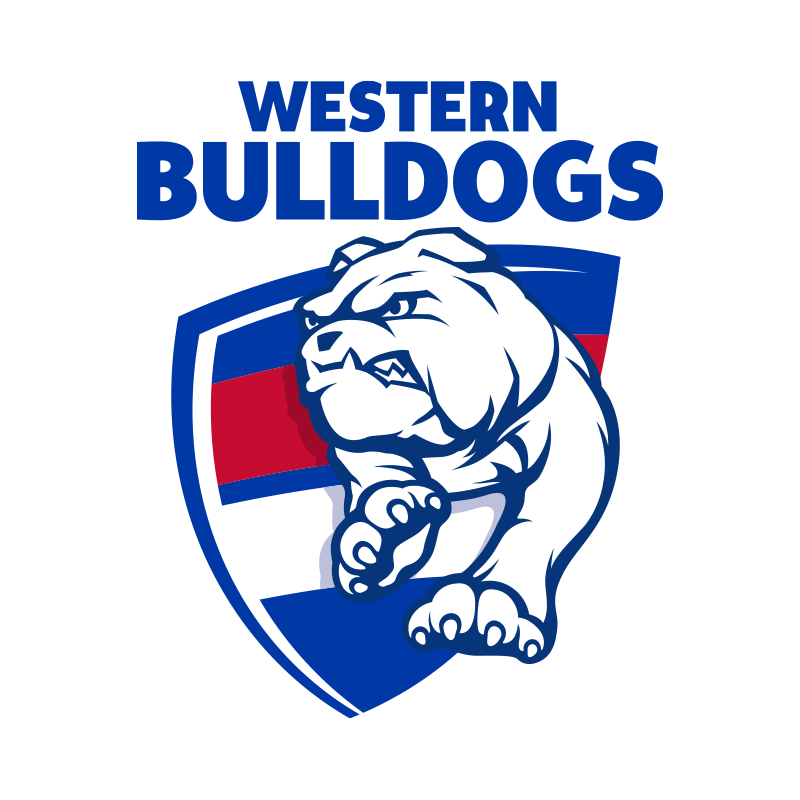 Western Bulldogs
Easton Wood, 6: Was quiet-ish early, then had his wrist strapped in the second term. Fought on well and won a crucial third-quarter two-on-one contest against Max Gawn and Tom McDonald.
Alex Keath, 6.5: Had some really important moments in defence. Didn't give away any easy contests to Max Gawn when he floated forward. Did give away three free kicks, however.
Bailey Williams, 7: Rebounded from a horror start. He gave up two direct goals -- one from a kick turnover, and another from a dropped sitter in the back 50 -- in the first quarter. Generated run in the second half, had an important smother in the third term. Tried hard all night.
Caleb Daniel, 7: Looked a likely Norm Smith medallist at half time with 26 disposals. Despite his final tally of 37 touches, six were play-ons from kick-ins, while he had eight turnovers and went at 68 percent efficiency. An 'almost' game.
Zaine Cordy, 7: Imposed himself on some contests and used his big frame well. Had five intercept possessions (from 13 at 85 percent efficiency).
Bailey Dale, 6.5: Much like Caleb Daniel, tried hard to work into the game but just couldn't string it together for long enough. Had a couple of loose kicks early, but finished with 21 - six of which were played in from kick ins.
Bailey Smith, 6: Smith was lively early and looked threatening at times, but couldn't impact the scoreboard as he has in other finals. Finished with 26 touches and 463 metres gained on the night.
Tom Liberatore, 6: Looked likely early but faded out of the game when it was on the line, much like many of his teammates.
Lachie Hunter, 5: Hunter found himself playing for free kicks at times, and struggled to get involved for meaningful patches of the game. Kicked one goal but missed a sitter just before half time.
Stefan Martin, 6: Had a tough ask against Max Gawn and Luke Jackson, and competed well. Finished with 18 hit outs and 14 disposals.
Jackson Macrae, 6: As expected, Macrae was prolific early and covered the ground well, but fell away as the game got out of hand. He finished with 26 disposals, but just eight in the second half.
Marcus Bontempelli, 8.5: Started slowly but worked into the contest remarkably well. Had a blistering second term made up of nine disposals, two contested marks and two majors, and looked the likely Norm Smith recipient early in the third quarter when he booted No. 3 for the evening. Did his best to get his club in a winning position with the game on the line.
Cody Weightman, 3: Just couldn't work his way into the game. Had two disposals to half time and finished with seven and not much impact on the game. In fairness, the ball wasn't in the Bulldogs forward line for most of the second half.
Aaron Naughton, 7: Was really important all night for the Bulldogs. His link up work as a centre half forward was textbook; only had nine disposals, but halved a number of key contests, had three score involvements, kicked a goal, and was impressive at ground level as well. Needed a bit of help in the forward line.
Adam Treloar, 8.5: Treloar got the Bulldogs back into the game after they fell behind early in the first term. His second quarter was electric; he got the first touch at stoppage twice, kicked the Dogs' first two of the second term and set up a third by winning a crucial centre clearance. Finished with 27 disposals (at 89 percent efficiency) and three majors.
Josh Schache, 6.5: Had a negative role to play and played it pretty well. Finished with 11 disposals and just a behind, but had a direct goal assist and four score involvements. Tallied five one-percenters as well.
Tim English, 6: Batted hard all night but played a tough role. Was a bit clunky at times up forward but finished with 12 hit outs and five one-percenters.
Mitch Hannan, 3: Finished with just the seven disposals, but had three tackles in what was a tough evening for Dogs forwards. Had a couple of 'almost' moments that just didn't pan out.
Jason Johannisen, 6.5: Was quite lively in a role which saw him both in the forward line and pushing up to half back. Tried hard with his dash, kicked a third-quarter goal and tallied four score involvements.
Josh Dunkley, 7: Under pressure from the get-go, Dunkley was one of the Bulldogs who got his side moving in the second term. Won some important contests in the air and on the ground, and finished with 24 disposals (11 contested).
Taylor Duryea, 7: Nuggety as always, Duryea battled manfully in a tough role in the backline. Had 16 disposals (at 94 percent), and five intercept possessions. Played his role well.
Roarke Smith, 6.5: What more can you ask from one of your foot soldiers? Smith kicked the Dogs' first goal, had some important possessions and one-percenters in defence, and even picked up a couple of clearances. What a great story Roarke Smith is.
Laitham Vandermeer*: Unused medical sub.