Nobody will ever feel sorry for the New York Yankees because of their payroll, their bank account, and all of those championship flags flapping above their home ballpark. Think about this: The small handful of players who are unavailable to the Yankees because of injury today -- Mark Teixeira, Alex Rodriguez, Derek Jeter, Curtis Granderson and Kevin Youkilis -- earn more than the entire payrolls of about a third of the teams in the majors.
But the challenges the Yankees face are tangible, may cause them to stand down before the trade deadline, and may eventually prevent them from making the playoffs for just the second time since 1994. The front office made frugal moves late in spring training, and those players helped to buy time, yet there is a lot of murkiness ahead for the decision-makers, created partly by the past investments in the stars.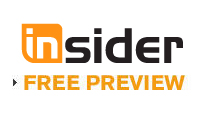 Granderson could get the pins removed from his fractured pinkie this week, and he is on course to come back in mid-to-late July. But the simple fact is that the Yankees have no idea -- absolutely none -- what they'll get out of Teixeira, Jeter and Rodriguez in the second half of this season.
Teixeira received a cortisone shot Sunday and the Yankees are hopeful that this will help and he'll bounce back. But Teixeira's latest issue is all part of a larger problem with his wrist, and it remains possible that he'll need season-ending surgery.
Rodriguez will take live batting practice today, and in the Yankees' perfect world, he would come back for the last couple of months and be an above-average player at his position, which is what he was for much of last year. Jeter led the majors in hits last season, and maybe he'll return and play that well again.
But they don't know if any of that can happen, especially in light of the advanced age of all three of those players. If the Yankees didn't have so many dollars invested in that trio, they would be better positioned to aggressively pursue solutions in the trade market before the July 31 deadline.
Like owners of a mansion in a bad real estate market, the practical reality is that the Yankees will have to wait. They will be blocked from making aggressive moves at first, shortstop or third base, because they can't really acquire a player who quickly would become redundant if/when Teixeira, Jeter or Rodriguez returns.
It's more likely the Yankees will have to be patient until the last days and hours leading up to the deadline before making their best-guess assessment of how much Rodriguez, Jeter and Teixeira can contribute.
"They're going to be in a box," one rival evaluator said.
Kevin Youkilis has been regressing. The Yankees are a lot like the 2012 Red Sox, writes Joel Sherman.
Around the league
• The Padres climbed over the Giants in the NL West standings by beating them in their own ballpark, and the win was created by this Will Venable catch.
• Max Scherzer is the first Tiger in more than 100 years to start a season 10-0, as George Sipple writes. He overcame ancient history, as Torii Hunter said.
From ESPN Stats and Info: Scherzer is the first starting pitcher to open 10-0 (all wins coming in starts) since Roger Clemens began the 1997 season 11-0.
How Scherzer beat the Orioles:
A) Scherzer brought his best fastball when he needed it, throwing 10 at 96 mph or higher. He had averaged fewer than four such fastballs per start entering Monday.
B) Three of Scherzer's four fastball strikeouts came on pitches of more than 96 mph. He threw five fastballs at 96-plus mph to Chris Davis with the bases loaded and two out in the fifth inning, eventually striking him out swinging on a 97 mph fastball.
C) Scherzer kept the ball away, throwing a season-high 66 percent of his pitches in the outer third of the strike zone or further outside. Seven of Scherzer's 10 strikeouts came on outside pitches.
D) All six of Scherzer's strikeouts with his off-speed pitches came the pitch directly after a fastball.
E) Scherzer held the Orioles to 0-for-16 with two strikes (although they were 7-for-9 before two strikes). Scherzer's .091 opponent batting average with two strikes is the best in the league.
Scherzer has struck out at least six in all 14 of his starts; only Pedro Martinez had longer streaks to begin a season, doing it in 15 straight games in 1999 and 29 straight in 2000.
• The sewage overflow at Oakland Coliseum that flooded the clubhouses and forced players to use the Raiders' dressing room Sunday has been national news. But Athletics general manager Billy Beane says the smell of sewage is something the club's employees cope with regularly, because of the nearly half-century-old infrastructure of the ballpark. "We have to live with it every day," he said.
The commissioner's committee to study the Athletics' desire for a new ballpark was formed just after the inauguration of President Barack Obama -- his first term, more than four years ago.
This ballpark situation stinks, writes Mark Purdy.
• On Monday's podcast, Giants pitching coach Dave Righetti was really good in talking about the mix of tough love and empathy he employs in his job, and Freddie Freeman discussed how he refined his approach at the plate, which worked for him Monday night, when he clubbed a walk-off homer.
• Giancarlo Stanton continues to just wreck the baseball, as Juan Rodriguez writes, and Stanton ended the streak that Patrick Corbin had built.
Stanton hasn't wasted any time since coming off the disabled list. His second home run Monday was the 100th of his career in his 400th career game. He's the ninth player to hit at least 100 home runs by his 400th career game.
Moves, deals and decisions
1. Jim Leyland says he's going to go with a mix-and-match closer plan.
2. Tyler Lyons will get at least one more start.
3. Alex Wood is getting the ball for the Braves today, in his first major league start, writes Carroll Rogers.
4. Bo Porter is putting his faith in Trevor Crowe. Justin Maxwell is coming back.
5. You could really argue both sides of the Jurickson Profar debate, says Nolan Ryan.
6. Ian Kennedy dropped the appeal of his suspension, which means that he can participate in the Diamondbacks' next series against the Dodgers, in early July.
7. Bruce Bochy admitted that he botched a double-switch.
8. The Reds are going to use Tony Cingrani out of the bullpen.
9. Ruben Amaro says he doesn't do five-year plans, as David Murphy writes.
10. Jordy Mercer is going to be getting more playing time.
11. The Pirates are expected to sign their No. 1 pick today, writes Travis Sawchik.
12. Lucas Duda is getting a shot at first base.
Dings and dents
1. Anibal Sanchez and Alex Avila landed on the disabled list.
2. Jose Reyes and Brandon Morrow have started their injury rehabilitation assignments.
3. Asdrubal Cabrera hopes to be back soon.
4. Jake Peavy is having difficulty breathing.
Monday's games
1. The Royals are back at .500.
2. The Rangers busted their slump with one of their biggest moments of the season, as Evan Grant writes.
3. Wrote here the other day how impressed the Giants were with Josh Johnson, and the Rockies got a similar view of Johnson on Monday -- at the wrong end of a lot of zeroes. The Jays won with small ball, writes Ken Fidlin.
From ESPN Stats and Info, how Johnson dominated the Rockies:
A) Johnson had a season-high five strikeouts with his fastball, all on pitches up in the zone or above. The Rockies missed on nine of 14 swings against Johnson's high fastball.
B) All five of Johnson's strikeouts with his off-speed pitches came on pitches down in the zone or below; all five pitches were low and to Johnson's glove side.
C) He went to his slider a season-high 34 percent of the time, getting eight outs and four strikeouts with the pitch.
D) All 10 of Johnson's strikeouts were swinging.
4. Oakland blew a lead, and gave ground.
5. The Angels had a really good day at the plate.
6. Mike Leake was The Man for the Reds.
7. Domonic Brown and the Phillies got to frolic.
AL East
• Wil Myers is thrilled to get the big-league call-up. Many top prospects will have minimal time in the big leagues, some skipping Triple-A altogether, but as Myers joins the Rays, he will have had more than 1,296 plate appearances in Double- and Triple-A.
• The upcoming road trip will test the Rays' pitching depth.
• Alfredo Aceves has been up to the task, as Michael Silverman writes.
• Daniel Nava's return was keyed by defense, writes Peter Abraham.
• Chris Davis now leads the AL with 24 homers (five more than Miguel Cabrera), and is second to Miggy in batting (.337 to .358) and RBIs (61 to 71). We could have quite a Triple Crown race.
AL Central
• The Royals climbed into second place on a luckless night for Carlos Carrasco.
• The White Sox played some '80s tunes after breaking a losing streak, as Mark Gonzales writes.
• The Twins are struggling in their own division, as Brian Murphy writes.
AL West
• The Angels' defense has been terrible this season.
• DJ Peterson has begun a new path, in the Seattle farm system.
NL East
• A struggling Marlins rookie got a day off.
• Mike Zunino is enrolled in Baseball U, writes Ryan Divish.
• Washington continues to drift. But there is this: Bryce Harper is making progress.
• Denard Span's swing is a problem, writes Adam Kilgore.
• For the Mets, a new face has arrived. This could be the start of something big, writes John Harper.
NL Central
• Here's yet another gem taken late in the draft developing in the St. Louis farm system.
• Shelby Miller took care of business.
• The Cubs' frustration continues to build.
• Dale Sveum isn't worried about the perception of fans.
NL West
• Carlos Gonzalez is good enough to carry the Rockies in Troy Tulowitzki's absence, writes Troy Renck.
• The son of a former Giant haunted the Giants.
• For a couple of days, Don Mattingly will be king again.
Good works
The Rays' Sam Fuld has had Type 1 diabetes since he was 10. The past two years, he has partnered with the University of South Florida Diabetes Center to host a two-day clinic in February for kids with juvenile diabetes. Sam runs the camp and recruits the instructors, all of whom are Type 1 diabetics. Also for the past two years, he has been the keynote speaker at Juvenile Diabetes Day at All Children's Hospital. In April, he also spoke to 100 nursing students from the USF nursing program.
Other stuff
• The Angels thought about drafting Tim Tebow.
• The phone-book incident is part of Steve Sparks' legacy, writes Tom Haudricourt.
• The Dodgers' Stan Kasten is shaped by his father's lessons, writes Bill Plaschke.
And today will be better than yesterday.