Whenever the Biogenesis suspensions go down, Major League Baseball will enter a new stage of a public-relations battle -- and if commissioner Bud Selig is looking for the biggest splash, with the best chance for reinforcement, then he would make the announcements in the next seven days.
The Hall of Fame ceremony in Cooperstown, N.Y., will be held next weekend, in a year in which no recent retirees will be inducted, and if Selig makes his announcement of suspensions before Friday, he will be guaranteed three days of almost uniformly positive response.
See, the Hall of Famers will be asked, again, how they feel about steroid users and about MLB's recent fight against users, and over and over again most will almost certainly say that they don't think the PED users belong in the Hall of Fame and that Major League Baseball is doing the right thing.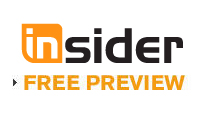 I don't agree with the PED stance of a lot of the Hall of Famers -- some of whom have admitted using amphetamines during their careers -- and personally, I don't care when Selig makes his announcement.
But having the support of folks such as Hank Aaron, Johnny Bench and others is an extremely powerful PR weapon for Selig, who is said by colleagues to be aware of how his legacy is being shaped. He might as well use the arsenal that is at his disposal.
The gloves are off in the PED war, writes Richard Griffin.
• Michael Weiner's stance on possible PED users has been different from that of his predecessors, players say. In the past, the union focused on privacy rights and doing everything possible to throw road blocks in front of Major League Baseball.
But players say that Weiner's stance has evolved with the practical realities of the time. On one hand, he will say that every player is entitled to the due process of the drug-testing system, and that it is the union's responsibility to help the player through this process.
On the other hand, Weiner also views the players' association as part owners of the drug-testing system; it is put in place by their players to protect the interests of their players, to help increase the chances for a level playing field. And he has told the players in so many words that if somebody cheats, they should pay the price.
From the piece:
"I can tell you, if we have a case where there really is overwhelming evidence, that a player committed a violation of the program, our fight is going to be that they make a deal," Weiner said without referring to specific players. "We're not interested in having players with overwhelming evidence that they violated the (drug) program out there. Most of the players aren't interested in that. We'd like to have a clean program."
• Rodriguez is confident he'll be back Monday. He just keeps on talking.
Trade buzz
1. Justin Morneau is bracing for the end of his time with the Twins, writes Mike Berardino.
2. Phillies president David Montgomery is showing optimism as his team nears a crucial period of decision-making.
3. For the Padres, rentals no longer make sense, says GM Josh Byrnes.
4. The Diamondbacks shouldn't rush into a deal they'll regret, writes Scott Bordow.
5. The Giants, now a potential seller, will have to try to turn it around, writes Henry Schulman.
The Giants have a long homestand to open the second half and unless they collapse completely -- say, lose eight of their next 10 -- I don't think there's any way they become all-out sellers before the July 31 trade deadline. Their stands are filled daily and they will not want to signal a complete elimination of hope for their customers with more than two months to play.
6. Seattle GM Jack Zduriencik doesn't expect to be aggressive before the trade deadline, writes Geoff Baker. From his story:
"In all fairness, I don't think I'm going to be aggressive," Zduriencik said before the break. "I don't think I'm going to go out there and start shopping our players. I don't think that's the right thing to do."

Zduriencik said his goal is to put "a healthy club on the field" once the season resumes Friday in Houston. He'll still take calls from interested trade partners and consider options to better the club.

But right now, he said, he's finally seeing the club he initially envisioned.

"We've been through a lot in the early part of this year between struggles, between injuries and setbacks," he said. "So, we like what's happened (in July), but who knows? I don't have a crystal ball. I can't predict one way or the other what's going to happen."
Notables
• Something worth remembering: Miguel Cabrera's second-half numbers have typically been better in recent seasons, and not by a small margin. Cabrera, second-half OPS versus first-half OPS:
2008: +113
2009: +34
2010: -74
2011: +121
2012: +135
Is this because opposing pitchers wear down in late July and August? The weather?
It's unclear. But he's got a heck of a shot to be the first player ever to win the Triple Crown in back-to-back seasons.
• Jim Leyland's approach to managing the All-Star Game was different from what we've seen in recent years, something he hinted at in a conversation with J.J. Hardy Monday. He told the Baltimore shortstop that he was going to play extensively, and that the American League was going to try to win the game.
He wasn't kidding. At the end of the fifth inning, the only starting position player who was out of the game was Robinson Cano, who had been hit by a pitch in his first plate appearance. And, in the final innings, Leyland relied heavily on matchups in choosing his relievers, matching left-handers against left-handers, right-handers against right-handers.
For years, the best players played the most in the All-Star Game; in 1963, for example, six NL starters got four plate appearances. Somewhere along the way, the All-Star Game evolved into some kind of a participation event, with managers clearing their benches and bullpens while trying to get everybody into the game.
Leyland -- who is part of Bud Selig's special committee of advisors -- veered the other way, and hopefully he has taken the handling of the All-Star Game in a different direction.
• Mark Attanasio sees a silver lining ahead for the Brewers.
Moves, deals and decisions
1. The Brewers got the sixth pick in the competitive balance lottery.
2. A Cuban pitcher says he is defecting.
3. Rangers executive Rick George resigned, and this would seem to leave more room for Nolan Ryan on the business side.
4. Mike Dee is joining the Padres.
Dings and dents
• Robinson Cano is day-to-day. I'd guess that Cano will be available to DH against Boston this weekend, at the very least.
AL East
• Manny Machado is in rare company as he chases the record for doubles. Machado is currently on a pace to hit 66 doubles, so he's a little behind.
• The Rays' pitching can make their hot streak continue, writes Gary Shelton. They face a difficult decision in a tough division, writes Marc Topkin.
• The Jays' starting pitchers are just not that good, writes Steve Simmons.
• John Tomase has a midseason report card for the Red Sox.
• The Red Sox are looking for the next Justin Masterson, writes Tim Britton.
AL Central
• The Tigers are poised for a good second half, writes Drew Sharp.
• The Twins intersect with timidity too often, writes Patrick Reusse.
• For the Royals, the first half was a frustrating quest for .500, writes Dick Kaegel.
AL West
• The Rangers' second-half goal is to stay healthy.
• The Athletics feel like there is room for improvement.
• J.P. Hoornstra has a report card on the Angels.
• Astros owner Jim Crane preaches patience.
NL East
• Jordan Zimmermann is the same as he ever was, writes Adam Kilgore.
• The Phillies still have hope in the weak NL East, writes Matt Gelb. Philadelphia is facing a crucial stretch of games in the second half.
• Sandy Alderson admits that his rebuilding plan is taking longer than he had hoped.
• Jose Fernandez's performance in the All-Star Game was overshadowed.
• Freddie Freeman enjoyed his All-Star experience.
NL Central
• The Cardinals have gotten some surprise contributions, writes Derrick Goold.
Carlos Beltran hopes to play three more years. He will be a coveted target in the offseason among AL teams because he has an excellent, disciplined approach at the plate and because he would be a solid outfield-DH option. He'd make sense for the Rangers, Yankees, Blue Jays, Rays, Mariners, etc.
• Gene Collier has a prediction for the Pirates' second half.
• Bob Nutting is no longer a punchline, writes Joe Starkey.
NL West
• All of the National League is scrambling, writes Patrick Saunders.
• Clayton Kershaw bristled at something that Bruce Bochy said.
Other stuff
• The Twins are nervous about the condition of Target Field after a Kenny Chesney concert.
• Bud Selig's patience over the Rays' attendance is thin. And I want my kids to do their chores on time.
• Matt Harvey envies Derek Jeter.
• Brett Myers got hammered on Twitter after rendering an opinion.
And today will be better than yesterday.