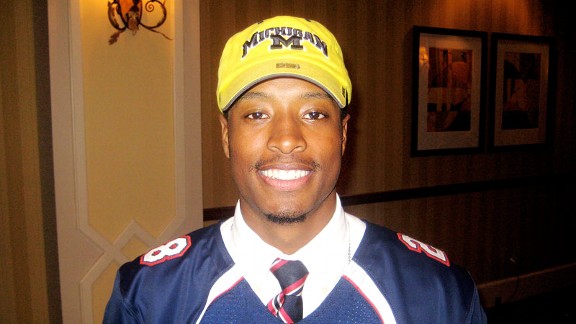 Max Olson/ESPN.com
Terry Richardson flashes a smile just as he has flashed his potential as a cover corner that has made him the top-ranked player in Michigan's 2012 signing class.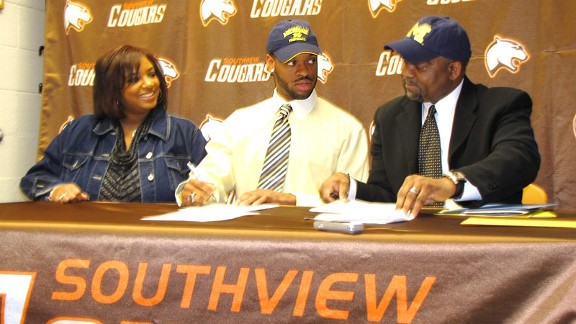 Courtesty of Tony Gant
Allen Gant sits between his parents during his signing ceremony at Southview High School in Sylvania, Ohio. His dad, Tony, played at Michigan.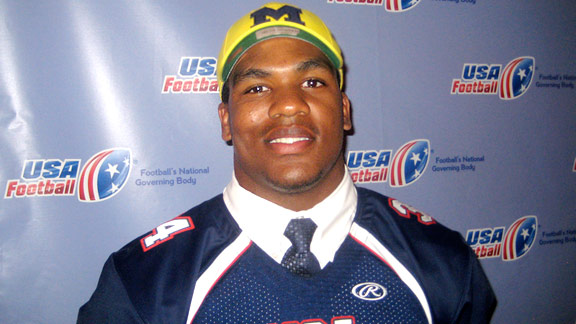 Max Olson/ESPN.com
James Ross signed with fellow U-M commits Terry Richardson, Royce Jenkins-Stone and Devin Funchess in Austin, Texas, where the quartet will play in the International Bowl on Wednesday.