Let's face the facts: The 2013 fantasy football season was mostly a mess for running backs. Oh sure, a few runners who were relied upon as first-round draft picks performed to the level that was expected of them, but just as many top-10 choices flamed out because of injury or simply poor performance. Fantasy owners were on constant lookout for running backs on their free-agent wire, realizing early on that it was a struggle to fill even the starting slots at the scarce position, let alone put a running back at the flex spot. Alas, we made it through the season, and now it's time, as with quarterbacks a week ago, to review the position while also looking ahead to the future. May it be much brighter!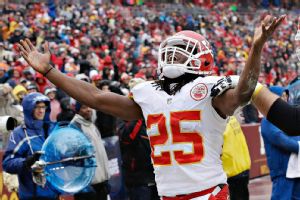 AP Photo/Pablo Martinez Monsivais
Jamaal Charles definitely lived up to the lofty billing.Running back MVP: This honor seemed to be at least somewhat of a competition entering December, as Kansas City Chiefs star Jamaal Charles was battling Denver Broncos surprise Knowshon Moreno. One of them was a top-10 pick in all leagues, while the other was mainly a waiver-wire pickup. Then Charles unloaded 51 standard fantasy points on the beleaguered Oakland Raiders in Week 15 and the drama ended. Charles finished the season with a position-leading 295 standard points, 33 more than Philadelphia Eagles star LeSean McCoy, and Charles didn't even need to suit up in Week 17. He was the lone running back to get more than 100 targets, and he tied for the lead in rushing touchdowns and led the position in receiving scores while approaching 2,000 yards from scrimmage.