Fresh off a trip to the World Series, the Cleveland Indians made one of the biggest splashes of the winter by prying slugger Edwin Encarnacion away from the Toronto Blue Jays -- the team they defeated in the ALCS. Now, the Tribe have visions of reuniting Encarnacion with one of his former teammates.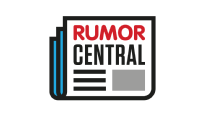 According to Ken Rosenthal of Fox Sports, Cleveland is "staying in touch" with free-agent outfielder Jose Bautista. Rosenthal reports that "Bautista might not be out of the question if his price drops to a point where the front office feels comfortable presenting a contract proposal for ownership's approval."
After averaging 38 home runs and 97 RBIs per season from 2010 to 2015, the 36-year-old slashed .234/.366/.452 for the Blue Jays in 2016 with only 22 home runs and 69 RBIs. Bautista's batting average and OPS were his lowest in seven years.
Per Ben Nicholson-Smith of SportsNet, the longer that Bautista remains unsigned, "the more speculation builds" that he might accept a short-term deal.
Bautista became a free agent when he rejected a one-year, $17.2 million qualifying offer from Toronto after last season. By doing so, any team that signs him this winter must relinquish a first-round draft pick.
Since the Indians already sacrificed the No. 25 selection to ink Encarnacion, they would be required to give up a second-round selection (No. 64) to bring aboard Bautista.
-- Nick Ostiller