Jose Reyes is in the midst of a brutal slump, but it appears his roster spot on the New York Mets is not in jeopardy, at least for the time being, reports Marc Carig of Newsday.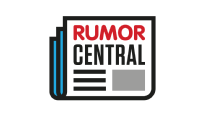 Reyes has seven hits in 67 at-bats and a meager slash line of .104/.189/.134. Manager Terry Collins benched Reyes this past Saturday against the Washington Nationals, but the 33-year-old entered the game as a pinch-hitter and was back in the lineup on Sunday, in part because the Mets have been beset by injuries.
"Even if Reyes' struggles continue, Mets officials are far more likely to keep him on the roster as a utilityman rather than simply cut him loose," writes Carig. "The Mets are paying Reyes the minimum salary this season. While that would make it easy for them to cut him loose, it also is motivation to keep him."
Carig adds there are no immediate plans to promote shortstop Amed Rosario, their top prospect who also has played third base. Rosario is hitting .403 at Triple-A La Vegas.
If the Mets look outside the organization, Nick Cafardo of the Boston Globe suggested Sunday that one logical fit would be White Sox third baseman Todd Frazier, who will be a free agent after making $11 million the season. Frazier was linked to the Mets in spring training due to lingering injuries to regular third baseman David Wright.
- Doug Mittler