In an effort to unload their surplus of impending free agents, the New York Mets might be looking to trade reliever Addison Reed as part of a package deal.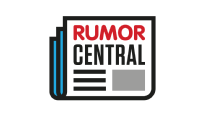 Marc Carig of Newsday reports the Mets "have at least kicked around the idea" of a group deal involving Reed, the club's most valuable trade chip.
The Mets, according to Carig, have received only "mild interest" on veterans such as Asdrubal Cabrera, Curtis Granderson, Jay Bruce and Lucas Duda, all of whom, like Reed, have expiring contracts. Adding Reed to the mix is a way of sweetening the pot.
There could be another reason that Reed, who has a 2.63 ERA and 18 saves, has yet to find a new home. A scout from one interested team expressed concern to ESPN's Jerry Crasnick that Reed is being "overused" by Mets manager Terry Collins.
Reed has worked 125 2/3 innings over the past two seasons, the sixth-highest total in the majors among relievers.
The Los Angeles Dodgers are among the teams reportedly interested in Reed. The Colorado Rockies were in the market for a right-handed reliever, but are likely out of the mix following Wednesday's trade with the Philadelphia Phillies for Pat Neshek.
Crasnick adds that Reed could be a potential fallback option for the Tampa Bay Rays, Boston Red Sox and other teams looking for bullpen help as the deadline approaches. "At the end of the day, he is pretty freaking good and very durable,'' one evaluator said of the right-hander.
-- Doug Mittler