The San Diego Padres have emerged as a surprise contender in the sweepstakes for Oakland Athletics right-hander Sonny Gray ahead of Monday's trade deadline, according to Fox Sports' Ken Rosenthal.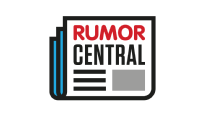 The Padres are an unconventional buyer at the deadline, as they are 12.5 games out of the second NL wild-card berth entering Friday and do not appear to be contenders anytime soon. But the Pads have shown "steady interest" in Gray and view him as "a possible fit in their long-term plan," reports Rosenthal.
The 27-year-old Vanderbilt product is eligible for arbitration for the second time this offseason and can't become a free agent until after the 2019 season. Any team that acquires Gray would have control for the remainder of this year and the next two full seasons.
The Atlanta Braves also reportedly seek Gray as a long-term asset, and the Seattle Mariners are believed to be long shots for his services. The top contenders for Gray include the New York Yankees, Houston Astros, Washington Nationals, Los Angeles Dodgers and Milwaukee Brewers.
Gray is 6-5 with a 3.43 ERA, 94 strikeouts and just 30 walks in his fifth season in the big leagues.
-- John Wilmhoff