Is another move to the bullpen in the cards for Baltimore Orioles right-hander Ubaldo Jimenez?
Buck Showalter won't say.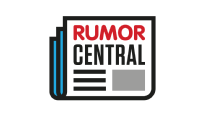 "Jimenez's next start is on Sunday, and we'll see what happens when we get there," Showalter told reporters, including MASN's Roch Kubatko, on Tuesday.
So far this season, Jimenez is 1-2 in nine games (eight starts) with a 7.17 ERA. The 33-year-old veteran has lasted more than five innings only twice this season, going 7 2/3 in both an April 19 win over the Cincinnati Reds and May 9 victory over the Washington Nationals.
The Orioles have sent Jimenez to the bullpen before in August 2014 and June 2016. He also appeared in a relief role against the Toronto Blue Jays in last year's American League wild-card game.
When asked about putting Jimenez in the bullpen as an extra reliever prior to his scheduled start on Sunday, Showalter said "that decision one way or the other hasn't been made."
Alec Asher "would seem" to be the leading candidate to replace Jimenez in the rotation if he is indeed moved to the bullpen, Kubatko writes.
Asher is 1-2 with a 2.33 ERA in 10 games (two starts) with the O's in the majors and has mainly been used as a late-inning reliever.
-- Alex Tekip