With right field now belonging to Jay Bruce, Lonnie Chisenhall is expected to be part of the Cleveland Indians' left-field mix when he comes off the disabled list.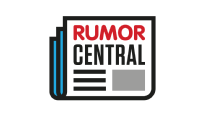 Chisenhall, sidelined since the middle of July with a left calf strain, played right field Tuesday in a minor league rehab assignment for Triple-A Columbus. He is expected to play two games in left field and get some time in center field, reports Jordan Bastian of MLB.com.
Chisenhall has been used primarily in right field in recent seasons, but Bastian says "a far more realistic option" right now is in left field, where Michael Brantley landed on the disabled list last week with a sprained ankle. Austin Jackson, Brandon Guyer and Bradley Zimmer are also part of the left-field mix.
Bruce was acquired last week in a trade with the New York Mets.
Manager Terry Francona says Chisenhall also has expressed a willingness to play third base or first base, reports Zack Meisel of Cleveland.com.
- Doug Mittler