The Washington Nationals are among the teams interested in San Diego Padres reliever Brad Hand, reports Dennis Lin of the San Diego Union-Tribune.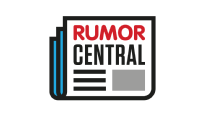 This news comes just days after Lin reported that Hand is "drawing keen interest" from teams around the league.
The Nationals have a need in their bullpen, so the interest in Hand makes sense. The non-waiver trade deadline is approaching on July 31, and the Nationals will likely acquire at least one if not several relievers by then.
Hand, 27, boasts a 1.93 ERA and 36/11 K/BB ratio over the course of 28 innings this season. He'll be arbitration-eligible for the second time after the season.
-- Meaghan Latella