With close to a dozen pitchers competing for rotation spots, the San Diego Padres are considering some unconventional options as to how they will employ their starting pitchers.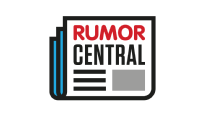 AJ Cassavell of MLB.com reports the Padres might have a starting pitcher go just once through an opposing lineup before going to a reliever, preferably one who throws with a different hand. "The goal is simple: to quickly negate any matchup advantages in the opposing lineup, or at least force the opposing manager to go to his bench earlier than usual," Cassavell writes.
Manager Andy Green gave no specifics as to if and when he would employ the tactic, but did not dismiss it either, telling Cassavell: "It's well within intelligent thinking to say, you know what, let's flip this and take advantage of it."
If any team were to try this experiment, it might as well be the Padres, who have plenty of moving parts in their rotation and few with established roles. Green is choosing from a group of starters that includes, among others, Trevor Cahill, Jhoulys Chacin, Jarred Cosart, Christian Friedrich, Luis Perdomo and Clayton Richard.
The Padres also are not viewed as realistic playoff contenders, making it easier to experiment outside the pressure and increased attention of a pennant race.
-- Doug Mittler