The Washington Nationals are interested in Texas Rangers right-hander Yu Darvish but would prefer to trade for a controllable starter, reports MLB Network's Jon Morosi, citing sources. Darvish will be a free agent at the end of this season.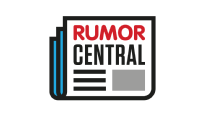 Earlier this week, Morosi wrote that the Nats are prepared to trade for a starter if Stephen Strasburg's arm injury becomes a long-term issue. Strasburg is currently listed as day-to-day, and it's unclear whether he will make his next scheduled start on Sunday against the Colorado Rockies.
The Nationals aren't included in Darvish's 10-team no-trade clause.
ESPN's Eddie Matz writes that Nationals GM Mike Rizzo doesn't sound desperate to make a major addition to Washington's starting five, which entered Tuesday with a 3.60 ERA, the third-lowest in the majors.
"I feel great about the rotation," Rizzo told Matz. "About 28 other teams would feel really good about this rotation."
A four-time All-Star, the 30-year-old Darvish is 6-8 with a 3.44 ERA and 1.82 WHIP in 21 starts entering Tuesday.
-- Alex Tekip