Oakland Athletics fans gave Sonny Gray a standing ovation when he left the mound following 6 1/3 strong innings against the Rays on Wednesday afternoon. Was that his final outing at Oakland Coliseum in a home uniform?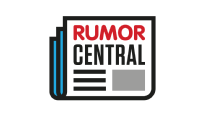 Talks between the Athletics and Houston Astros regarding Gray are "heating up," reports Jon Morosi of MLB Network. The Astros seem to be an ideal trading partner given they are looking to add a front-line starter and have the deep farm system to satisfy the Athletics.
Meanwhile, Jon Heyman of FanRag Sports reports the A's have "named their price" to the New York Yankees on a deal for Gray, adding no trade is close.
The A's would undoubtedly be asking for upper-tier prospects in any deal, but Mike Mazzeo of the New York Daily News says the Yankees have shown "a huge reluctance" to part with top young players such as Gleyber Torres, Clint Frazier, Chance Adams and Justus Sheffield.
If the Yankees are serious about winning their division, they need to add a pitcher like Gray, opines ESPN's Andrew Marchand.
Gray, who missed the first month of the season with a strained shoulder, has a 1.62 ERA in his last five starts. The 27-year-old is under club control through the 2019 season.
-- Doug Mittler