The Detroit Tigers have hovered near .500 all season, but if they don't reach that mark -- and stay there -- by the end of next month, there could be some repercussions.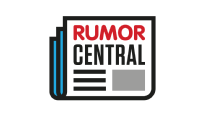 According to MLB Network's Jon Morosi, the Tigers could make all of their veteran players available in trade talks if the team is still under .500 at the end of June. Detroit is currently 22-24, good for third place in the American League Central.
The Tigers, who exceeded baseball's luxury-tax limit last year for the first time, have a payroll that ranks in the top five in baseball. During the offseason, GM Al Avila indicated that he'd like to shed some of that money and aim to get younger, but the Tigers ultimately decided to keep the majority of their team from 2016 intact. Their only notable move was trading center fielder Cameron Maybin to the Los Angeles Angels.
Morosi notes that lefty reliever Justin Wilson drew the most trade interest over the winter. Wilson has a 1.89 ERA, 0.68 WHIP and 30 strikeouts over 19 innings, and was named Detroit's closer earlier this month, replacing Francisco Rodriguez. The 29-year-old is set to be a free agent at the end of 2018.
In addition to Wilson, Detroit might also look to explore dealing outfielder J.D. Martinez and/or second baseman Ian Kinsler. Martinez and Kinsler, both of whom were rumored to be in trade discussions over the winter, are slated to reach free agency in 2018 at the earliest, although Kinsler has a $12 million option ($5 million buyout) for that year.
Kinsler has a 10-team no-trade clause and would only waive it if he was offered an extension on his current contract, his agent indicated when the Los Angeles Dodgers were reportedly interested in the 34-year-old during the offseason.
Other Detroit veterans with big-money contracts include Rodriguez (signed through 2017), DH Victor Martinez (2018), OF Justin Upton (2021), P Jordan Zimmermann (2020), P Justin Verlander (2019, option for 2020) and 1B Miguel Cabrera (2023, options for 2024 and 2025).
-- Alex Tekip