Veteran second baseman Ian Kinsler told Jon Morosi of MLB Network that he will meet "soon" with Detroit Tigers general manager Al Avila to discuss his future with the rebuilding club.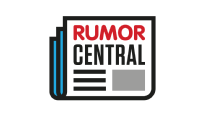 The 35-year-old Kinsler has a 2018 option reportedly worth between $10 million and $12 million that includes a $5 million buyout. Kinsler has a partial no-trade clause and told Morosi his willingness to waive that clause will depend on what he hears about the Tigers' offseason plans.
Kinsler's future in Detroit is uncertain at best. The four-time All-Star is having one of the worst offensive seasons of his career with a .236/.315/.409 slash line. Waiving his no-trade clause, which will almost certainly come with a financial reward, gives him a better chance of playing for a contender next season.
The Tigers are in the midst of an overhaul after trading away pitcher Justin Verlander and outfielder Justin Upton just prior to the Aug. 31 deadline for postseason eligibility. Soon after those trades were completed, Anthony Fenech of the Detroit Free Press reported the Tigers will move Kinsler in the offseason, "when his value becomes more favorable."
-- Doug Mittler