In the first round of the playoffs, teams face a choice as to whether to carry three or four starting pitchers. As the Texas Rangers gear up for a postseason run, it appears that they have already made that decision.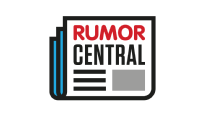 Evan Grant of the Dallas Morning News writes that the Rangers are expected to carry four starters for the ALDS, although there might be some flexibility in how they are used.
"We look at all different scenarios and weigh the pros and cons of whether we like the three or stick with four, and I just think we feel that it should be four, given where we're at with the pitchers we have," manager Jeff Banister said.
In the five-game series, Grant sees the rotation breaking down like this: Cole Hamels in Game 1, Yu Darvish in Game 2, Colby Lewis in Game 3 and Martin Perez in Game 4, if necessary.
But this is where the flexibility comes in. If the Rangers face an elimination game in Game 4, it's a possibility that Hamels will make the start on short rest, even though his performance has been up and down as of late and he never has made a start on three days' rest in his career. But by carrying four starters, the Rangers will have the options to handle any situation.
--Sam Henken