The Washington Nationals don't expect outfielder Bryce Harper or pitcher Stephen Strasburg to undergo any type of surgery in the offseason, reports Chelsea Janes of the Washington Post, citing "people familiar with the situation."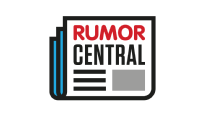 "News of surprise surgeries often emerges during the first weeks after the regular season, particularly for players who endured uncharacteristic struggles or dealt with a nagging problem that was never quite resolved," Janes writes. "Harper fits the former category, Strasburg the latter."
Harper had a down year after his MVP season in 2015, finishing with a .243/.373/.441 line, 24 home runs and 86 RBIs. In 2015, Harper batted .330/.460/.649 with 42 home runs, which tied for most in the National League, and 99 RBIs, which tied for fifth in the NL.
Sports Illustrated reported that Harper, 24, dealt with a right shoulder issue during the season, Janes writes, noting that the report was denied by manager Dusty Baker and general manager Mike Rizzo, but never publicly denied by Harper.
Strasburg had a strong first half but was slowed in the second half due to a partial tear of his right pronator tendon. He was placed on the disabled list in late August, returned on Sept 7 and left that game in the third inning. He did not pitch again this season.
Strasburg was throwing off a mound during the NL Division Series against the Los Angeles Dodgers but did not pitch in the series and was ruled out NL Championship Series if the Nationals would have made it that far, Janes writes.
Strasburg, 28, underwent Tommy John surgery in 2010 -- so it's understandable why his elbow would be considered an area of concern.
"He seemed a likely candidate for offseason repairs — though he and others did not expect him to need surgery," Janes writes.
Strasburg signed a seven-year, $175 million extension with the Nationals in May.
-- Alex Tekip