The Toronto Blue Jays reportedly are having second thoughts as to whether they will give a qualifying offer to All-Star outfielder Michael Saunders.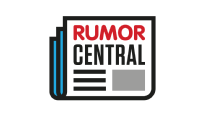 It is almost a no-brainer that the Jays will extend qualifying offers to Jose Bautista and Edwin Encarnacion, and such an offer appeared likely to Saunders after he hit .298 with a .923 and 16 homers in the first half. Saunders, however, stumbled to a .178 BA and eight homers after the break.
Jon Heyman of Today's Knuckleball reports it is less likely the Jays will extend the offer, citing a Jays source who calls Saunders' second half "horrible."
Saunders did hit .381 in eight postseason games and homered in Game 3 of the ALCS, but he struck out 10 times in 21 at-bats.
The qualifying offer is expected to be worth $17.2 million, and Saunders would face a tough call as to whether to accept it. The 29-year-old is just a .235 career hitter, and teams could easily balk at surrendering the draft-pick compensation involved with any free agent who turns down the offer.
-- Doug Mittler