Coming off a breakout 2016 season for the Milwaukee Brewers, Jonathan Villar doesn't appear to be interested in an extension just yet.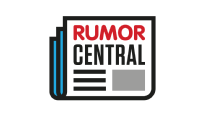 The Brewers approached the 25-year-old with an extension offer in the $20 million range, but he passed on it, Jon Heyman of FanRag Sports notes in his latest column.
Villar isn't eligible for arbitration until 2018, so it isn't a big surprise if he isn't looking to secure an extension at this time. The infielder -- who will be moving to second base after primarily splitting time at shortstop and third base last season -- hit .285 with 19 homers, 63 RBIs and a league-leading 62 stolen bases in 2016.
- Kyle Brasseur