The Minnesota Twins seem resigned to the fact that they will finish the season without slugger Miguel Sano at third base.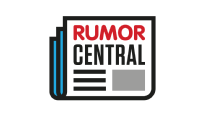 Sano has not played since Aug. 19 due to a stress reaction in his shin and his recovery has gone slower than hoped. "My biggest concern now is even if he gets to the point where we get him on the field in any capacity, how much of a challenge is it going to be for him to have any type of timing at all? With some of the pitching we have to face, that's going to be hard to give away at-bats just to hope he's got it," manager Paul Molitor told reporters, including Mike Berardino of the Pioneer Press.
The 24-year-old Sano is hitting .267/.356/.514 with 28 home runs and was named to his first All-Star team.
Berardino says the chances of Sano returning to the field "appear to be nearly nil unless the Twins go on a sustained postseason run." If Sano does return, it would be as a designated hitter, adds MLB.com's Rhett Bollinger.
Minnesota entered play Wednesday with a 1½ game lead over the Los Angeles Angels for the second American League wild card berth.
Eduardo Escobar has been Sano's primary replacement at third base and will likely continue in that role. Escobar has a .269/.310/.672 slash line over his last 19 games.
-- Doug Mittler