Luke Hochevar is still looking for work after the Kansas City Royals declined to pick up his $7-million option last November. A return to Kansas City is not out of the question, but it would take the right circumstances, suggests Rustin Dodd of the Kansas City Star.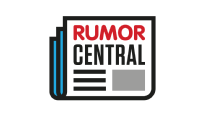 The 33-year-old Hochevar continues to work his way back from thoracic outlet syndrome that cut short his season in August.
"The Royals' front office and coaching staff have a terrific relationship with Hochevar, and that's not going to change," Dodd writes. "A possible reunion would probably hinge on his health — and the organization's needs later this summer."
Hochevar, taken by the Royals with the first overall pick in the 2006 draft, had a 3.86 ERA and 1.07 WHIP in 40 games last season. He missed all of 2014 following Tommy John surgery.
Given his injury history, any team looking at Hochevar right now will likely be offering only a minor league deal, Dodd writes.
-- Doug Mittler