The New York Mets' roster is stacked with plenty of hitters, but who's the best option in the leadoff spot? Veteran infielder Jose Reyes will most likely fill the role for New York when he's in the lineup, but he's no longer the everyday player he once was.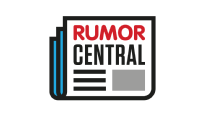 Manager Terry Collins has plenty of time to evaluate his options during spring training. Collins tells Mike Puma of the New York Post that Curtis Granderson, Neil Walker and Asdrubal Cabrera are his three primary considerations for the leadoff role for when Reyes doesn't start.
Granderson seems like the most logical choice. The 35 year old has over 3,400 leadoff at-bats with a .260 BA, .340 OBP and 141 HR for his career. However, the veteran outfielder went through a slump at the No. 1 spot in the first half of last season before being moved to the middle of the lineup.
Walker and Cabrera both have minimal experience (eight AB and 315 AB, respectively) at the leadoff spot compared to Granderson, but both are open to the idea, according to Puma.
--Paul Saldana