A strong performance in Grapefruit League play could move Byron Buxton to the top of the Minnesota Twins' batting order.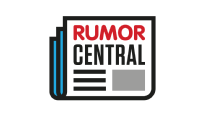 Manager Paul Molitor dropped a hint Monday that Buxton, who spent most of 2016 at or near the bottom of the order, is an option to lead off. That would allow the Twins to drop down Brian Dozier, who slugged 42 homers as their primary leadoff hitter last season.
"How Buxton comes along, how that's going to affect Dozier in some regard, there's just a trickle-down there in where people could go," Molitor told Mike Berardino of the Pioneer Press. "I still like Joe (Mauer) up there somewhere, against right-handed pitching in particular."
As Berardino points out, Dozier hit 30 home runs last season with the bases empty.
Buxton hit just .225 with a .284 OBP last season, numbers that would have to improve for him to be a viable leadoff candidate. The 23-year-old outfielder did bat first in the final game of the 2016 season and homered and doubled against the White Sox.
In two spring games, Buxton is 2-for-5 with a pair of doubles and a walk.
-- Doug Mittler