The Texas Rangers are negotiating a long-term contract with second baseman Rougned Odor and are using the six-year deal Jason Kipnis received with the Cleveland Indians in 2014 as a benchmark, reports Jon Heyman of FanRag Sports.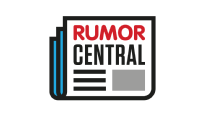 Heyman hears the Rangers have offered a deal that is similar to the six-year, $52.5 million contract Kipnis received from the Tribe prior to reaching arbitration. Kipnis and Odor are both represented by the Beverly Sports Council, which explains the mode of comparison.
The 23-year-old Odor, who is still a year away from arbitration eligibility, had a huge season in 2016 with a .798 OPS and 33 homers.
The Rangers and Odor reportedly had extension talks last year but were unable to reach a deal.
- Doug Mittler