The Chicago Cubs are among several teams that have inquired about New York Mets right-hander Seth Lugo, according to ESPN's Jerry Crasnick. The Mets aren't motivated to deal Lugo yet though, Crasnick reports, as the 27-year-old starter is one of New York's few healthy arms and has pitched well lately.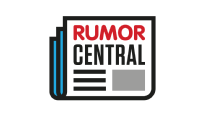 In eight starts this season, Lugo is 5-2 with a 4.10 ERA. He is coming off three straight quality starts in games against the Colorado Rockies, St. Louis Cardinals and San Diego Padres. Noah Syndergaard, Matt Harvey, Zack Wheeler and Robert Gsellman all remain on the disabled list for New York.
The Cubs love Lugo's spin rate and think he has breakout potential, notes Crasnick. Chicago's 41 quality starts this season are tied for 21st in the majors.
-- John Wilmhoff