Matt Cain looked like the frontrunner in the San Francisco Giants' fifth starter race a week ago, but Ty Blach remains in the mix after another strong outing on Sunday.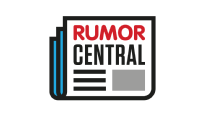 "Team officials hinted Sunday that this is not as open-and-shut as it seems," writes Alex Pavlovic of CSNBayArea.com.
Blach worked six innings against the White Sox, allowing two runs and seven hits with a walk and a strikeout. The 26-year-old left-hander has a 4.43 ERA in 20.1 innings this spring, a figure that would be lower if not for one ineffective relief outing.
Cain is a three-time All-Star, but his production has declined drastically in recent seasons, with a 5.70 ERA and 1.50 WHIP over the past two years. The Giants have given the 32-year-old every opportunity to win the job, given his $21 million salary in 2017, but his Cactus League ERA is an unsightly 8.10.
Cain is scheduled to face the Cubs Tuesday in an outing that has taken on added importance.
If Blach loses out on the rotation spot, manager Bruce Bochy has not ruled out using him in a relief role, reports Chris Haft of MLB.com. Blach excelled as a September call-up for the Giants last season, with a 1.06 ERA in four appearances
Meanwhile, Pavlovic reports Justin Ruggiano is making a strong case for a roster spot as a backup outfielder behind Denard Span. Ruggiano has reached base in nine of his last 16 plate appearances while Gorkys Hernandez is hitting just .159 in 44 at-bats.
- Doug Mittler