The Tampa Bay Rays have interest in AJ Ramos and are in talks with the Miami Marlins regarding the closer, report Marc Topkin of the Tampa Times and Jon Heyman of FanRag Sports.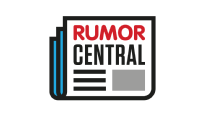 The 30-year-old Ramos has a 4.08 ERA and 1.30 WHIP in 36 appearances this season. The right-hander is 17-for-19 in save opportunities and has 45 strikeouts over 35 1/3 innings.
According to ESPN's Jerry Crasnick, the Marlins "are fielding a bunch of calls" on Ramos and other relievers after dealing David Phelps to the Seattle Mariners on Thursday. Crasnick notes that Miami "isn't close on anything else yet."
Ramos signed a one-year, $6.55 million deal with the Marlins this prior to the start of this season. He's eligible for arbitration for the first time in his career in the upcoming offseason and slated to reach free agency in 2019 at the earliest.
-- Alex Tekip