It appears that left-hander Jaime Garcia is still a member of the Atlanta Braves -- at least for now.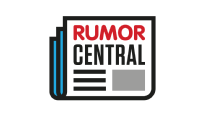 According to ESPN's Jerry Crasnick, the Braves are still talking with multiple clubs about Garcia and "there's no deal" in place to send him to the Minnesota Twins. The two teams were closing in on a trade Thursday involving the lefty.
Chris Cotillo of SB Nation calls the Garcia situation "fluid." Citing a source, Cotillo tweets that it's still a possibility that the southpaw gets traded to the Twins, but the Braves could also elect to hang on to him or pursue a trade with other interested teams.
Per USA Today's Bob Nightengale, the Braves say they plan to start Garcia on Friday night against the Los Angeles Dodgers. Cotillo reports that right-hander Aaron Blair flew to Los Angeles and "is on standby" in case Garcia is traded, citing a source.
An impending free agent, Garcia, 31, is 3-7 with a 4.33 ERA and 1.33 WHIP in 17 starts this season.
-- Alex Tekip