The Toronto Blue Jays have "gotten some feelers" on struggling slugger Jose Bautista, tweets ESPN's Jerry Crasnick.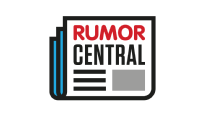 Bautista is hitting just .227 with 16 homers this season and has a .197/.312/.338 slash line since June 1, so his value is limited.
Crasnick adds that the Blue Jays, currently in last place in the AL East, have centered their talks on moving impending free agents Marco Estrada, Francisco Liriano and Joe Smith.
The 36-year-old Bautista will make $18 million this season with an option for 2018, and any inquiring team will undoubtedly be asking for some financial relief. Bautista, a six-time All-Star, did hit 40 homers as recently as 2015.
-- Doug Mittler