Hyun-Jin Ryu hasn't pitched for the Los Angeles Dodgers since May 18, and manager Dave Roberts is thinking about temporarily using him as a long reliever, given the lefty's extended rest.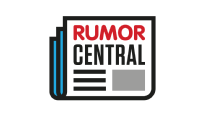 "If that were to happen, it wouldn't be permanent," Roberts said, according to Andy McCullough of the Los Angeles Times. "We have an excess of quality starting pitchers. So to try to get innings for guys is tough. I think he's open to doing whatever he can to help our ballclub."
In seven starts this season, Ryu is 2-5 with a 4.75 ERA and 1.58 WHIP. He won't start until Monday against the St. Louis Cardinals at the earliest.
Ryu hasn't pitched out of the bullpen during his time in the majors but did so a few times while playing in Korea.
The 30-year-old hasn't exactly been the most reliable member of the Dodgers' six-man rotation, and Kenta Maeda's return from the disabled list Thursday further muddles Ryu's status with the team. Ryu has the right to refuse any assignment to the minor leagues if the Dodgers were to take that route.
Ryu was placed on the 10-day disabled list with a bruised left hip earlier this month, just one day after he notched his first big league win since 2014. The southpaw pitched in only one game total in 2015 and 2016 while recovering from shoulder surgery.
-- Alex Tekip