The Los Angeles Dodgers are "increasingly confident" in their chances to acquire Texas Rangers pitcher Yu Darvish, Detroit Tigers ace Justin Verlander or Oakland Athletics hurler Sonny Gray by the July 31 trade deadline, sources tell MLB Network's Jon Morosi.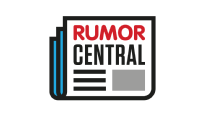 The major league-best Dodgers are expected to be without ace Clayton Kershaw (back) for four to six weeks. Los Angeles is 12.5 games ahead in the National League West and losing Kershaw isn't likely to affect the team's odds to make the postseason, but adding a starter like Darvish, Verlander or Gray could give the Dodgers the extra edge they need to win the World Series, similar to the Chicago Cubs trading for closer Aroldis Chapman last season.
In addition to the Dodgers, Verlander has been linked to the Cubs, Houston Astros and Milwaukee Brewers; Darvish, the Washington Nationals; and Gray, the Nats, Astros, New York Yankees and Atlanta Braves. All three right-handers have spent the duration of their major league-careers with their current team.
Verlander, the eldest of the three, has yet to win a World Series over his 13-year big league-career and would come with more postseason experience (16 starts) than Gray or Darvish (both have two starts). The 34-year-old owns a home in Beverly Hills, California with his fiancee, model Kate Upton.
-- Alex Tekip