The Kansas City Royals are reportedly keeping a close watch on their Missouri counterparts to see if right-hander Lance Lynn will be moved, reports Bob Nightengale of USA Today.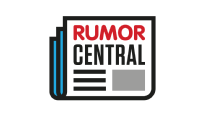 The 30-year-old is 8-6 with a 3.40 ERA and 1.14 WHIP in 19 starts for the St. Louis Cardinals this season.
Royals starters have a 4.38 ERA, good for eighth in the American League and second to only the Cleveland Indians among AL Central teams. After a slow start, Kansas City is only two games out of first place and a wild-card spot; upgrading pitching could help in the quest for the postseason.
The Cards, meanwhile, are "desperately searching" for some immediate and future help for the bullpen, Nightengale tweets. The 4.04 ERA of St. Louis relievers ranks fifth in the National League, but the team has dealt with bullpen issues all year without defined roles for its relief pitchers.
Following Thursday's 3-2 loss to the New York Mets, their third walkoff defeat since the All-Star break, the Cardinals are 4.5 games back of the Milwaukee Brewers in the NL Central and nine games out of a wild-card spot.
-- Alex Tekip