Former NFL quarterback Tim Tebow will try to impress scouts representing more than 20 MLB teams at a workout next Tuesday in Los Angeles.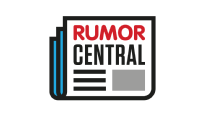 But it looks like he's already impressed former major league closer David Aardsma.
Tebow is working out with former major league catcher Chad Moeller in Arizona to prepare for his showcase. He's also facing live pitching, including Aardsma last week, FoxSports.com reports. Aardsma appeared in 14 games for the Toronto Blue Jays' Triple-A team, the Buffalo Bisons, this season.
Aardsma, who also threw to Tebow on Thursday, told the New York Daily News he was initially skeptical of Tebow's baseball talent, but now he's "pretty impressed," and even tweeted praise for the former quarterback.