Is struggling right-hander Chris Tillman in danger of losing his spot in the Baltimore Orioles' rotation?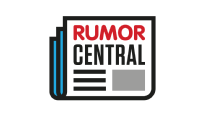 Tillman needed 94 pitches to get through four-plus innings against the Indians on Tuesday night and was charged with five runs and eight hits, raising his ERA to an unsightly 8.39. Tillman, Baltimore's Opening Day starter each season from 2014 through 2016, has allowed 19 runs over 10⅔ innings in his past three outings.
While Tillman remains on track to get the ball again on the road this weekend against the Rays, manager Buck Showalter conceded that the 29-year-old is under review. "I'm hoping Chris can solve this as a starter, but obviously, the return we're getting right now isn't as good as he needs to give us, and he knows that," Showalter told Jon Meoli of the Baltimore Sun.
Tillman is not the only problem for Showalter. Baltimore starters rank dead last in the American League with a 5.60 ERA.
-- Doug Mittler