The Toronto Blue Jays used Jose Bautista as their leadoff hitter in Wednesday's 7-5 win against the Rangers, and it looks like more than a one-game experiment.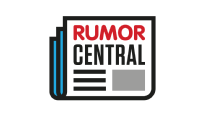 Manager John Gibbons inserted Bautista in the top spot in place of Kevin Pillar as part of a series of lineup changes that will also see catcher Russell Martin moving into the No. 2 spot. According to Steve Buffery of the Toronto Sun, Bautista will remain as the leadoff hitter "for the foreseeable future."
The top spot is nothing new to Bautista, who hit nine homers in 40 games in the leadoff role last season.
Pillar has been the leadoff hitter for most of the year, but has just four hits in his last 41 at-bats to drop his average to .249 with a .303 OBP.
Gibbons is taking a page out of the playbook of Cubs manager Joe Maddon, who moved Anthony Rizzo to the top spot in the order last week and has since watched the slugging first baseman belt four homers in eight games.
- Doug Mittler