The market for Philadelphia Phillies reliever Pat Neshek is becoming more competitive, according to MLB.com's Mark Feinsand.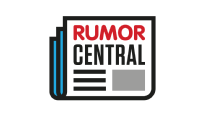 The Washington Nationals, Los Angeles Dodgers and Boston Red Sox are among the teams scouting the right-hander closely, Feinsand tweeted, citing an unnamed source.
The 36-year-old Neshek has a 1.12 ERA, 0.82 WHIP and 10 holds in 43 games this season, striking out 45 batters over 40 1/3 innings.
ESPN's Buster Olney predicts that Neshek will be moved before the July 31 trade deadline, noting that "he has been equally effective against left-handers and right-handers." ESPN's Scott Lauber and Eddie Matz list Neshek as a possible fit for the Red Sox and Nationals, respectively. Lauber calls Neshek "a virtual lock" to be traded.
Neshek is set to be a free agent at the end of this season.
-- Alex Tekip