The Washington Nationals may be looking to add yet another veteran at a discounted rate.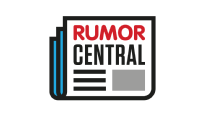 The Nats are among the teams interested in signing free-agent outfielder Angel Pagan to a minor league deal, reports Ken Rosenthal of FoxSports.com.
The 35-year-old Pagan has spent the last five seasons with the San Francisco Giants, hitting .277/.331/.418 in 495 at-bats in 2016.
The Nationals patiently waited for the price of Matt Wieters to drop before agreeing to a two-year, $21 million deal with the catcher last week. Wieters appeared to be in line for a more lucrative deal earlier in the winter.
If Pagan were to land in Washington, he would likely serve as a fourth outfielder behind the starting trio of Jayson Werth in left, Adam Eaton in center and Bryce Harper in right. Any deal is almost certain to be for less than the $11.25 million Pagan earned last season.
Rosenthal reports Pagan drew interest from the Blue Jays and Royals, but those options evaporated when Toronto brought back Jose Bautista and Kansas City signed Brandon Moss.
-- Doug Mittler