As was the case last offseason, the Baltimore Orioles have several key players set to become free agents this winter.
Mark Trumbo, Matt Wieters and Pedro Alvarez are among the names that could reach the open market. And while the O's are in the thick of the wild-card hunt in the American League, preparations to retain some of their players have already begun.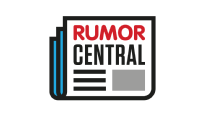 Baltimore GM Dan Duquette recently met with agent Scott Boras, but the two were unable to resolve anything regarding his clients Wieters and Alvarez, Nick Cafardo of the Boston Globe reports.
Wieters had the option to become a free agent last offseason but instead accepted a qualifying offer worth $15.8 million for this season. The 30-year-old has hit .240 with 15 homers and 61 RBIs -- standout numbers for a catcher, which could lead to a big contract in a weak free-agent market.
Alvarez was signed as a free agent last winter and has provided significant pop for the Orioles after a slow start to his 2016 campaign. The 29-year-old has 22 home runs in just 330 at-bats.
As for Trumbo, the slugger is in prime position to reap the benefits of his MLB-leading 45 homers.
"His performance in terms of hitting the ball out of the ballpark and driving in runs is certainly worth a significant investment," Duquette recently told Peter Schmuck of the Baltimore Sun.
While that doesn't reveal if the O's intend to push hard to retain the 30-year-old, it does show that they know some big decisions are ahead of them in the near future.
-- Kyle Brasseur