Texas Rangers assistant general manager Thad Levine is expected to be named GM of the Minnesota Twins, La Velle E. Neal III of the Minneapolis Star Tribune reports, although an official announcement likely won't come until new baseball operations head Derek Falvey officially joins the team after the conclusion of the World Series.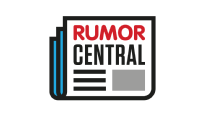 Evan Grant of the Dallas Morning News backs up the report, saying he's heard it is "dead-on accurate." Meanwhile, Mike Berardino of the St. Paul Pioneer Press quotes a person with direct knowledge of the team's GM search that says the process is still ongoing, with "a few candidates in the mix."
Levine, 44, has held his position as assistant general manager of the Rangers since October 2005, when current Texas GM Jon Daniels first took over the job.
The report comes a day after word first came out that Amiel Sawdaye is leaving the Boston Red Sox to become the senior VP and assistant GM of the Arizona Diamondbacks. The Twins tried to hire Sawdaye, a source tells Neal, but the position offered to him was assistant GM, another source tells Berardino.
With Falvey -- finishing up with the Indians -- heading baseball ops, Levine will be the No. 2 guy in Minnesota.
-- Kyle Brasseur