The odds of Ervin Santana finding a new home may have increased Wednesday when the Minnesota Twins right-hander threw a dazzling two-hit shutout over the Oakland Athletics.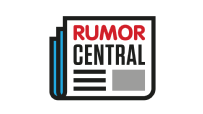 Santana is just 3-7 with a 4.06 ERA, but he looked like an ace on Wednesday, needing just 100 pitchers to record his eighth career shutout. Santana's ERA has declined in each of his last four outings and the rest of baseball may be taking notice.
"Santana could land on the radar of more teams looking for pitching before the Aug. 1 non-waiver trade deadline," reports La Velle E. Neal of the Star Tribune. "Texas is one team that recently has scouted him."
The Rangers reportedly are looking for starting pitching to bolster their injury-plagued rotation and have the quality of available prospects that would interest the Twins. The Red Sox and Orioles are other logical fits for the native of the Dominican Republic.
ESPN's Jayson Stark hears the Twins will talk about a deal "for just about anybody," adding Santana "is the most likely Twin to get dealt."
Nick Cafardo of the Boston Globe, reported last week that the 33-year-old Santana is "seen as perhaps the most viable trade deadline pickup on the market."
"He's the one guy out there who could be a sure thing in the middle of the rotation. Teams like Boston, Toronto, Baltimore need that guy," an American League assistant GM tells Cafardo.
ESPN's Jim Bowden reports the last-place Twins are hoping to deal Santana in order "to get his contract off the books." Santana is in the second year of a four-year, $55 million deal that includes a $14 million team option for 2019.