For more of Saturday's rumors, check out Trade Deadline Daily.
The #Rangers might be making a big pitch for Chris Sale, but would Joey Gallo (Russell Branyan or Chris Davis 2.0?) & Profar get it done?

— Christina Kahrl (@ChristinaKahrl) July 23, 2016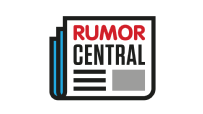 David Schoenfield's take: No surprise the Texas Rangers are seeking pitching -- they're actually starting Kyle Lohse these days. They're 4-15 in their past 19 games with just three quality starts in that span. Would Jurickson Profar and Joey Gallo be enough to get Chris Sale (who, by the way, has a 4.87 ERA over his past 10 starts)? Seems like a good challenge trade for both clubs. Gallo still has Chris Davis-like upside, but he could also be more Mark Reynolds than future All-Star. But the White Sox are mired in mediocrity. They're not winning with Sale; maybe it's time to re-tool and get more depth.