With a tough schedule approaching, the New York Mets are considering using a six-man rotation, manager Terry Collins told reporters, including Newsday's Marc Carig and the New York Times' James Wagner, on Tuesday.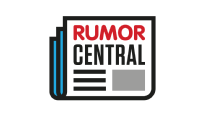 Beginning with Friday's series opener against the Atlanta Braves, the Mets play 18 games in 17 days. New York has a doubleheader in Atlanta on Saturday to make up for a postponed game from May 4.
Collins said that his starters have done better with an extra day of rest in the past.
With Noah Syndergaard (right lat muscle tear) on the disabled list, the Mets' rotation currently consists of Jacob deGrom, Matt Harvey, Zack Wheeler, Robert Gsellman and Tyler Pill, who's made just two major league starts. However, that's going to change a bit with Steven Matz (left elbow inflammation) and Seth Lugo (right elbow inflammation) set to return to the rotation this weekend in Atlanta.
According to MLB Network's Jon Paul Morosi, Gsellman is expected to be part of the Mets' six-man rotation. That leaves Pill as the most likely candidate to lose his spot.
The Mets' struggle with their rotation is at the core of the team's frustrating 2017, writes FiveThirtyEight's Neal Paine. New York's pitching has the sixth-worst WAR in baseball after leading the majors in the metric last year.
-- Alex Tekip