Former first-round pick Sean Newcomb is set to make his major league debut this weekend for the Atlanta Braves, starting one of the games in Saturday's doubleheader with the New York Mets, according to MLB.com's Mark Bowman.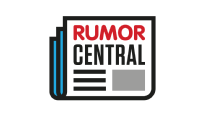 The 23-year-old Newcomb, selected 15th overall by the Los Angeles Angels in the 2014 draft, came to the Braves in the November 2015 Andrelton Simmons trade.
Headed into this spring, Newcomb was ranked No. 81 in Keith Law's list of top 100 prospects

, and he's done well so far for the Triple-A Gwinnett Braves. The left-hander is 3-3 with a 2.97 ERA and 1.35 WHIP in 11 starts, striking out 74 batters in 57 2/3 innings.
During his amateur career, the 6-foot-5 Newcomb was a sensation for his meteoric rise on the college baseball landscape. After landing just one Division 1 offer out of Middleborough (Mass.) High School, Newcomb added roughly 15 mph to his fastball velocity in three seasons with the University of Hartford, touching 98.
-- Brendan C. Hall