A recent no-hitter by the Marlins pitcher Edinson Volquez may only increase the chances of the right-hander leaving South Beach.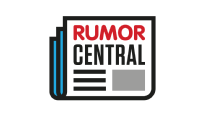 The 33-year-old Volquez had a 4.82 ERA in his first nine starts, but has been a completely different pitcher with a 0.41 ERA in his past three outings, including a 3-0 gem over the Diamondbacks on June 3.
Nick Cafardo of the Boston Globe wrote over the weekend that the Marlins "may soon be in fire sale mode," and Volquez could be a valuable commodity, given his relatively affordable $13 million contract for next season.
Cafardo says Volquez is moving into the mix of sought-after starters that includes the Royals' Jason Vargas and Oakland's Sonny Gray.
Any team trading for Volquez will be overlooking a 5.37 ERA and a 1.55 WHIP he compiled in 34 starts for the Royals last season.
-- Doug Mittler