The Texas Rangers called on Matt Bush for a four-out save in Tuesday's 4-2 win over the Astros, but don't expect manager Jeff Banister to make it a common practice, reports Evan Grant of The Dallas Morning News.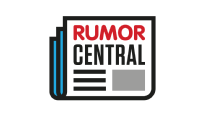 Bush worked more than one inning for the first time since inheriting the closer's role, and it paid off as the right-hander struck out Jose Altuve with two runners on to end the eighth and then retired the side in order in the ninth for his eighth save.
Banister told reporters that he made the change for matchup reasons, preferring Bush over Keone Kela to face Altuve, raising the issue of whether he would again hand the ball to Bush earlier.
"The answer is uncertain, but don't expect it to be often. The circumstances were extreme Tuesday," writes Grant. "The Rangers are protective of a cranky A/C joint in Bush's shoulder that required a cortisone injection earlier this year and forced him to miss a week."
Grant adds Bush has been warming up in the eighth inning on occasion, so nothing is off the table.
Bush has eight saves in 10 chances with a 2.28 ERA in 24 games this season.
- Doug Mittler