Another infielder went down with an injury Wednesday night, but the New York Mets appear reluctant to promote top prospect Amed Rosario.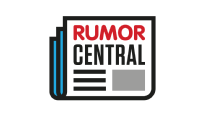 Second baseman Neil Walker injured his left leg running the bases against the Chicago Cubs and will undergo an MRI on Thursday.
Infielder Gavin Cecchini was scratched from the starting lineup for Triple-A Las Vegas and is likely headed to New York to replace Walker if a trip to the disabled list is necessary.
It is the second time in a week that the Mets passed on a call-up of Rosario, a shortstop who has a .333/.374/.496 slash line at Triple-A Las Vegas. When shortstop Asdrubal Cabrera landed on the DL with a thumb issue, the Mets opted for T.J. Rivera.
The clamor for a promotion is even greater given the Mets (30-34) are in the midst of a difficult stretch of schedule that includes series against the Nationals and Dodgers over the next seven days.
As for when the 21-year-old could be headed to Queens, Kevin Kernan of the New York Post reports the Mets "will at least discuss Rosario coming up earlier than expected."
The Mets have a history of being cautious, most recently in 2015 when they waited until July before giving Michael Conforto his first taste of the major leagues.
-- Doug Mittler