The Los Angeles Dodgers might be "a surprise entry" in the summer pursuit of Chicago White Sox southpaw Jose Quintana, suggests Jon Heyman of FanRagSports.com.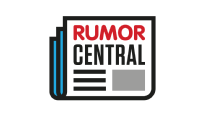 Heyman says the Dodgers have a deep farm system with prospects that may have caught the attention of the rebuilding White Sox.
The Houston Astros, Pittsburgh Pirates and New York Yankees have all been mentioned as possible suitors for Quintana. The Astros, who are dealing with numerous injuries to their starting staff, would appear to be a logical fit, but Heyman says the White Sox have been "frustrated" by Houston's offers.
The 28-year-old Quintana has stumbled to a 5.30 ERA in 13 starts, but the White Sox can still keep the price high because of a team-friendly contract that pays the left-hander $7 million this year and keeps him under club control through the 2020 season. The Dodgers could be interested in Quintana as a way to add pitching insurance without adding a big salary to an already heavy payroll.
ESPN's Buster Olney lists the White Sox as a team that is "ready to sell now,"

noting they have been willing to listen to offers for Quintana, Todd Frazier, David Robertson and Jose Abreu.
- Doug Mittler