Yonder Alonso may be willing to pass on free agency for the security of a long-term deal with the Oakland Athletics.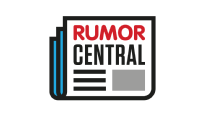 The 30-year-old Alonso tells Ken Rosenthal of FoxSports.com that he does not want to be traded and is open to signing a long-term deal with the A's. "I think that there is a great chance that I stay here. I really do mean that. The guys they have, the young core that they have, are all guys I can relate to," Alonso tells Rosenthal.
Alonso has timed things just right by enjoying a career year (.306 BA, 1.043 OPS, 17 homers) just months before he can hit the open market. While established players are often traded away from the Athletics in the summertime, Alonso is open to staying put.
It is unclear whether the A's feel the same way. Alonso has played third base and first base, where the A's have younger options in Matt Chapman, and Ryon Healy, respectively.
As for potential trade partners, Rosenthal notes the Yankees have a need at first base, but they might be more interested in adding pitching help.
Alonso, who is in his second season in Oakland after stints in San Diego and Cincinnati, is the surprising leader at first base in the last update to the American League All-Star voting.
- Doug Mittler