Seattle Mariners shortstop Jean Segura's return to the club could come in the next few days.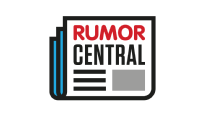 While Mariners manager Scott Servais originally had hoped to have Segura back for this weekend's road series against the Rangers, it will likely take a little longer before the 27-year-old is ready to come off the disabled list, reports Shane Jackson of MLB.com.
"We will put him through a more complete workout tomorrow in Texas," Servais said Thursday. "If it goes good tomorrow, there is a chance we get him a game in [Triple-A] Tacoma. But probably not going to see him in the Texas series, that was my goal. But we are going to be close."
Segura was "moving well" during agility drills in Arlington on Friday, reports Greg Johns of MLB.com.
Prior to being placed on the 10-day disabled list June 2 with a right high ankle sprain, Segura was tied for the American League lead in batting average at .341, with 29 runs scored and a .391 on-base percentage.
-- Sarah Scrivens