The Detroit Tigers want to hang on to Michael Fulmer, according to Bob Nightengale of USA Today.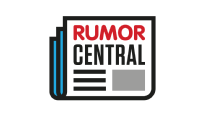 Per Nightengale, the Chicago Cubs recently talked to Detroit about the reigning American League Rookie of the Year, but "the Tigers showed no inclination they would move him." The Cubs ended up trading for Chicago White Sox ace Jose Quintana on Thursday.
Fulmer has been one of few bright spots for the struggling Tigers this year. The 24-year-old right-hander is 9-6 with a 3.19 ERA and 1.12 WHIP in 17 starts.
An All-Star for the first time this season, Fulmer is eligible for arbitration in 2019 at the earliest and set to reach free agency in 2023.
-- Alex Tekip