The Pittsburgh Pirates plan for the July 31 trade deadline isn't yet clear, according to GM Neal Huntington.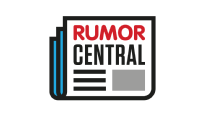 "There's not a clear-cut answer," Huntington told the Pittsburgh Post-Gazette on Thursday. "We need to start playing better baseball more consistently, as quickly as possible. But it's not like the next two weeks are going to determine our fate. All the games up to this point in time have played a role in determining our fate as we go forward."
The Pirates are 42-47, seven games behind the Milwaukee Brewers in the National League Central and nine games out of a wild-card spot. Pittsburgh played in the wild-card game in 2013, 2014 and 2015 and won only once, defeating the Cincinnati Reds in 2013. Huntington told the Post-Gazette that the shape of the NL Central is a factor and he believes there's a "meaningful" opportunity for the Pirates to win the division this year.
The Pirates' biggest potential trade chips are outfielder Andrew McCutchen and right-hander Gerrit Cole. Cole is under club control for two more seasons, and McCutchen could be a free agent this offseason if Pittsburgh chooses a $1 million buyout over his $14.75 million club option for 2018.
Huntington told the Post-Gazette that the Pirates would be willing to carry McCutchen until free agency. Regarding Cole, Huntington told Peter Gammons of Gammons Daily "we haven't had a real conversation about Gerrit, and I don't see us doing so," adding that moving McCutchen and Cole would mean the team is throwing up a white flag, which is a bad message for the players.
-- Alex Tekip