After a slow start, the Kansas City Royals have put themselves right back in the middle of the American League playoff picture. With the trade deadline approaching, the Royals have a target in mind for the stretch run.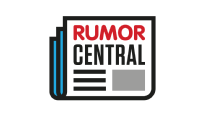 Jon Heyman of FanRag Sports reports that Kansas City is interested in Jaime Garcia and other rental pitchers, as it looks to boost its rotation.
Garcia, 31, is in his first season with the Atlanta Braves after spending the first eight seasons of his career with the St. Louis Cardinals. While he's compiled an ugly 2-7 record, Garcia's numbers have been a slight improvement over last season. He sports a 4.55 ERA and 1.35 WHIP over the first half of the season.
The veteran starter is a free agent at the end of the year and could give the Royals solid innings and playoff experience if they can make it into October. With the Braves sitting on the fringe of playoff contention, a deal involving Garcia is not out of the question.
The Royals have struggled to lock down a fifth starter, as 11 pitchers have started games for them. While the team's 4.33 starter ERA ranks in the middle of the pack, the option of adding a veteran starter such as Garcia would help stabilize the rotation for a team that heads into the second half three games back in the AL Central and 1½ games back from the second wild-card spot.
-- Sam Henken