Detroit Tigers closer Justin Wilson is among the Houston Astros' bullpen targets, reports Ken Rosenthal of Fox Sports, citing sources. Rosenthal adds that the two teams discussed Wilson at winter meetings, but "couldn't agree on a match."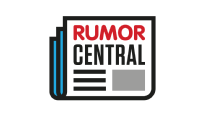 Wilson, one of the more dependable relievers in the Tigers' troubled bullpen, replaced Francisco Rodriguez as Detroit's closer in early May. In 36 games (22 finished), the 29-year-old lefty is 10-for-11 in save opportunities and has eight holds, a 2.36 ERA, 0.93 WHIP and 49 strikeouts in 34⅓ innings.
Along with outfielder J.D. Martinez and catcher Alex Avila, Wilson is one of Detroit's three main potential trade chips at the deadline, writes Jon Heyman of FanRag Sports, noting that the three are "triggering plenty of calls," per sources.
Wilson signed a one-year, $2.7 million with the Tigers this past offseason. He's eligible for arbitration in 2018 and can be a free agent in 2019 at the earliest.
-- Alex Tekip