The Minnesota Twins have this season and the future in mind as the July 31 trade deadline approaches.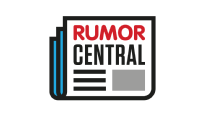 FanRag Sports' Jon Heyman reports that the Twins are looking to add a cost-controlled starter and have interest in Sonny Gray of the Oakland Athletics and Dan Straily of the Miami Marlins.
A year after being a 100-loss team and holding the worst record in baseball, the Twins surprised many in the first half, finishing 45-43 and 2 1/2 games out of first place in the American League Central, behind the Cleveland Indians.Despite the team's strong start, the Twins' rotation has struggled mightily. Minnesota's starting pitchers have accrued a 4.95 ERA which ranks 27th in the majors. One of the few bright spots in the rotation, Ervin Santana, has another year under contract and probably won't be moved before the deadline, according to Heyman. The team has a solid, young lineup, so the Twins would be looking to upgrade their rotation both short and long term.
Gray, 27, is perhaps the best pitcher on the market at the trade deadline, but his value is not quite as high as it was in 2014 when he finished third in Cy Young voting. The right-hander took a massive step back last season while he was struggling with injuries and was tagged to the tune of a 5.69 ERA. This season, Gray has looked more like his old self and could be an appealing target as he has two seasons of team control remaining after 2017.
Straily, 28, is posting career-lows in ERA (3.31) and WHIP (1.04) in his first season in Miami. Straily will be arbitration eligible for the first time this offseason, giving him an extra year of team control over Gray. However, Heyman goes on to report that Marlins GM Michael Hill says the team has no interest in trading the righty.
--Sam Henken