The Arizona Diamondbacks will likely look to add a bat before the July 31 trade deadline, and one target has already emerged.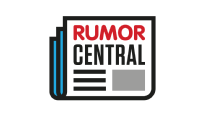 MLB Network's Jon Morosi reports that the Diamondbacks have shown interest in Detroit Tigers outfielder J.D. Martinez, although the talks have not gotten serious. Martinez is just one of several bats that the D-backs are looking at, according to Morosi.
Martinez missed time to start the season with a foot injury but has put up strong numbers since returning from the disabled list. The Tigers sit in fourth place in the American League Central and could look to sell at the deadline, meaning Martinez, a free agent at the end of the season, could be a player the team looks to move. Despite missing 34 games, Martinez has still hit 14 home runs and has put up a career-best .981 OPS, making him an attractive target for teams looking for short-term outfield help.
The D-backs make sense to be in the market for Martinez and other available position players, as they look to add pop to their lineup before the stretch run. Arizona left fielders have put up a .237/.303/.403 slash line this season as several players have tried to fill the role. Yasmany Tomas, the team's primary left fielder, has been out since June with groin tendinitis but has only managed a .758 OPS when healthy.
-- Sam Henken