New York Mets general manager Sandy Alderson is being realistic about the team going into the trade deadline.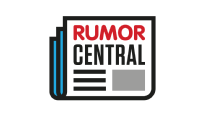 Alderson says the Mets will plan to sell going into the deadline unless the team performs "exceedingly well," according to Newsday's Marc Carig.
"This is not a tear-down situation," Alderson tells Carig. "This is what I believe is a sort of a pause button. We're going to have a lot of players that are free agents at the end of the year, a lot of payroll that will become available, and so we're not looking to rebuild."
Those free agents t0-be include reliever Addison Reed, outfielders Jay Bruce and Curtis Granderson and first baseman Lucas Duda. With the Mets sitting in fourth place in the National League East and 9½ games back of the second wild-card spot, they will likely look to unload some or all of those players while retaining their core of cost-controlled players.
Injuries to the pitching staff contributed to the Mets' slow start and underperformance this season. The team believes that they still have the long-term pieces to contend, but that won't stop the Mets from being active sellers this season.
-- Sam Henken