The Atlanta Braves are looking for a long-term upgrade at the trade deadline and may be willing with a top prospect to do so.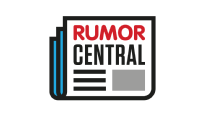 Yahoo Sports' Jeff Passan reports that the Braves made contact with the Chicago White Sox about Jose Quintana before he was dealt to the Chicago Cubs and had made prospect Ozzie Albies available in those negotiations. The talks were never serious, according to Passan, but the Braves continue to pursue "front line, under contract" pitchers, he says.
The Braves still haven't turned the corner on the rebuild like they had hoped in their first season in their new stadium, and a big part of that has been weak starting pitching. Atlanta's starters have posted a 4.78 ERA w,hich ranks 22nd in the majors. Only Mike Foltynewicz has posted an ERA under 4.00 among Braves pitchers with 10 or more starts. The team's interest in adding a top starter makes sense for a team looking to add to its young core of position players.
Albies recently ranked at No. 32 in Keith Law's midseason ranking

of the top 50 prospects. The Braves' potential openness to trade him makes sense, as Albies' natural position is shortstop, which is held down by Dansby Swanson. Although Albies has seen some playing time at second base, his value would be higher at shortstop and could help the Braves fetch a strong return for him. Albies, 22, has posted a .291 batting average with seven homers at Triple-A Gwinnett.
-- Sam Henken