As the Houston Astros look to beef up their starting rotation for a potential postseason run, the American League's best team reportedly has its sights set on a right-hander from the National League.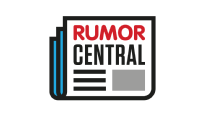 According to Jon Morosi of MLB Network, Houston is "doing background work" on San Francisco Giants starter Jeff Samardzija.
Morosi notes that the nine-year veteran has pitched at least six innings in 15 of his 18 starts for the Giants this year. The Astros, meanwhile, rank 23rd in baseball when it comes to quality starts. Samardzija has pitched almost 25 more innings than any Houston starter.
The 32-year-old holds a 4-10 record with a 4.58 ERA and 1.15 WHIP so far this season, but is on pace for his fifth consecutive 200-inning campaign. Samardzija has fanned 127 batters and walked just 14 across 118 innings for the last-place Giants, who owe him $19.8 million in each of the next three years.
He also has a partial no-trade clause in his contract that permits him to block a deal to eight teams, although it's unknown if the Astros are one of them.
Houston's top starter, Dallas Keuchel, is rehabbing from an injury, and No. 2 Lance McCullers has spent time on the disabled list this season as well. Fellow starter Charlie Morton has also missed time. Despite these concerns, the Astros' team ERA, WHIP and opponent batting average all rank among the top five in baseball.
-- Nick Ostiller