Pablo Sandoval's time with the Boston Red Sox effectively ended when he was designated for assignment on Friday. Speculation has since ensued that the Kung Fu Panda could return to the San Francisco Giants, where he was a member of the 2010, 2012 and 2014 World Series champion teams.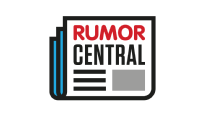 According to Jon Heyman of FanRag Sports, the scenario isn't out of the question. "People close to Sandoval say he would 'love' to go back to the Giants," writes Heyman, who adds that the Giants have reportedly discussed the matter behind the scenes.
Officially, however, the team isn't talking about a potential Panda reunion. When asked about the situation, Giants GM Bobby Evans stated, "I can't get into speculation one way or other on a player under contract elsewhere."
Sandoval has battled an inner-ear infection and owns a .212/.264/.354 slash line in 32 games this season. Boston has until July 24 to either trade or release him.
-- John Wilmhoff