Speculation of Chicago White Sox third baseman Todd Frazier being traded to the Boston Red Sox is not necessarily a new development, but the buzz seems to be getting louder. On Saturday, FOX Sports senior writer Ken Rosenthal tweeted that it "seems almost inevitable" Frazier will end up in Boston.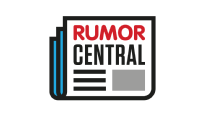 MLB.com's Mike Petriello agrees, calling Frazier and the Red Sox a "perfect pairing." Petriello notes that the path for Frazier to join the Red Sox as a role player has become clearer recently, with Boston cutting ties with two veteran third basemen.
This week, the Red Sox designated Pablo Sandoval for assignment and released Jhonny Peralta from Triple-A Pawtucket.
Frazier will be eligible for free agency in three months.
-- Meaghan Latella