Add the San Francisco Giants to the list of teams doing their due diligence on Shohei Otani, the star pitcher and outfielder for the Nippon Ham Fighters of Japan.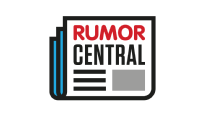 According to multiple reports, including this one from Henry Schulman of the San Francisco Chronicle, Giants general manager Bobby Evans and assistant GM Jeremy Shelley are in Japan to scout Otani, who is expected to sign with a major-league team this winter.
While the 23-year-old Otani would likely land an astronomical figure on the open market, his first contract in the major leagues will be very limited under terms of the new collective bargaining agreement.
Schulman reports the Giants and several other teams cannot give him more than $300,000 because of previous international signings. But ESPN's Buster Olney reported earlier this week that the most any team could pay for Otani would be in the $3.5 million range, so the Giants could sell Otani on San Francisco being a desirable city in which to live.
Olney reported the expectation within the industry is that the "the big market clubs will have an advantage," which could work in the Giants' favor.
Otani is hitting .341 this season despite dealing with ankle problems. The injuries limited his time on the mound this year, but he recorded a 1.86 ERA in 2016.
- Doug Mittler