The St. Louis Cardinals have an obvious need for a closer after releasing Trevor Rosenthal, and with Seung-Hwan Oh being a free agent this winter. So they're taking steps toward finding their next relief pitcher.
According to Jon Morosi of MLB Network, St. Louis has reached out to the Tampa Bay Rays and has had discussions about trading for Alex Colome.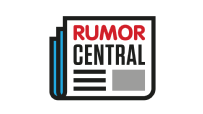 The 28-year-old is eligible for arbitration for the first time in his career this offseason, and he doesn't become a free agent until 2021. The right-hander is coming off a season in which he had a 3.24 ERA with 47 saves and 58 strikeouts. He had a 1.91 ERA in 2016.
Colome has spent his entire career with the Rays but could help fill a much-needed void for the Cardinals, if an agreement could be reached.
-- Josiah Turner