Fresh off winning the World Series, the Houston Astros have begun to poke around the free-agent market this week.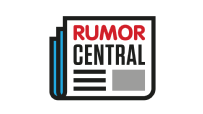 According to Jon Heyman of FanRag Sports, the defending champions have expressed interest in veteran catcher Jonathan Lucroy. Heyman notes that a potential advantage the Astros may have over other suitors is that Lucroy lives relatively close to Minute Maid Park.
Lucroy, 31, hit .265 with six home runs across 123 games with the Texas Rangers and Colorado Rockies last season. It was the fewest number of long balls for Lucroy since his rookie year in 2010.
However, he slashed .310/.429/.437 over his final 46 games with the Rockies -- a boost aided perhaps by playing in the hitter-friendly Coors Field.
Signing Lucroy would likely push Houston's incumbent backstops Brian McCann and Evan Gattis into platoon roles at designated hitter. Although Lucroy has been a better defensive catcher than both of them throughout his career, he struggled slightly on that side of the ball in 2017.
Lucroy just completed a five-year, $11 million contract originally signed with the Milwaukee Brewers.
-- Nick Ostiller