The Toronto Raptors acquired forward Serge Ibaka on Feb. 14 and it signaled their intent to retake their spot as the No. 2 team in the Eastern Conference behind the Cleveland Cavaliers. Many followers of the NBA are wondering if the Boston Celtics and Washington Wizards now will make trades to upgrade their rosters to counter the Raptors' move. When asked, John Wall said he believes Wizards president Ernie Grunfeld will make a deal by Thursday's trade deadline.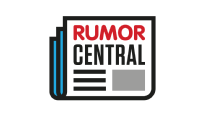 "I think so," Wall tells CSN Mid-Atlantic. "We're looking at some options to help our bench out. Other than that I don't know. I haven't talked to him about it."
Grunfeld has been willing to make deals near the trade deadline in the past and last season acquired Markieff Morris on Feb. 11. In 2015, he landed Ramon Sessions from the Sacramento Kings and in 2014 Andre Miller was added as part of a three-team deal with Denver and Philadelphia.
The Wizards could use more firepower off the bench and they may call the Los Angeles Lakers regarding Lou Williams.
-- Nick Silva