While many have speculated on what sort of blockbuster deal the Boston Celtics might try to pull off before Thursday, the Celtics have possibly settled on a more attainable target.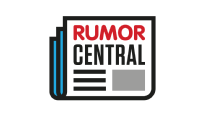 Sean Deveney of the Sporting News reports that the Celtics have a "deep interest" in Phoenix Suns swingman P.J. Tucker as a low-cost alternative to a star such as Jimmy Butler.
The Celtics, currently sitting in the No. 2 spot in the Eastern Conference and atop the Atlantic Division, have the assets to pull off a major trade but have balked at demands to part with the last-place Brooklyn Nets' first-round pick. Tucker would require much less to acquire and provide depth for a Celtics team that is looking to make a deep playoff run.
Tucker, 31, is in the last year of a three-year, $16.5 million deal that he signed with Phoenix in 2014. Tucker is mostly known as a tough defender who can guard multiple positions. He is a career 34.7 percent 3-point shooter and averages 6.o rebounds per game this season, solid numbers for the 6-foot-6 wing.
-- Sam Henken