During the past week, Detroit Pistons starting center Andre Drummond was mentioned in the rumor mill in deals that would send him to the Sacramento Kings for draft picks and to the LA Clippers in a swap for DeAndre Jordan. Drummond remains in Detroit, but could he be moved at some point?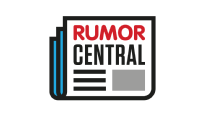 "What I told him today is -- the rumor he specifically asked me about, Sacramento for the fifth pick, I think, is what he asked me about -- and I said, 'No, that hasn't been discussed,'" Pistons coach and president of basketball operations Stan Van Gundy told The Detroit News. "But I'm not gonna look him in the eye and say, 'I'll never trade you.' I mean, we won 37 games, which was my other point to my team at the end of the year. So we're gonna look to do anything we can to get better. That's just the reality of it. And I reiterated that to him tonight.
"We're not out shopping any of our guys. But if you have a chance to do something that makes sense, you do it. We don't have that right now."
Drummond's play slipped in 2016-17, and he struggled in the closing portion of the season. Van Gundy believes the rumors around the February trade deadline affected his young center.
"I think it would be fair to characterize it that way," Van Gundy said. "Now he's been through it. Look, any of us would be bothered by it. But it's a fact of life in the NBA."
If he picks up his 2020-21 player option, Drummond is set to make $105 million in the next four years.
-- Nick Silva