Indiana Pacers coach Nate McMillan met with the local media on Thursday to discuss the 2016-17 NBA season and what's ahead for 2017-18. As expected, the future of Paul George was a hot topic, and McMillan said he believes his All-Star forward will be part of the team next season.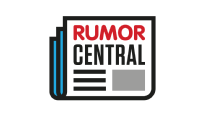 "I had a good conversation with Paul," McMillan told The Indianapolis Star. "He wants the same thing that I want and the organization wants and that's to win. My plans are that he will be back with us and we'll be building to be successful next year."
There have been rumors for several months that George could leave the Pacers in July 2018 as a free agent and sign with his favorite team, the Los Angeles Lakers. For that reason, Indiana -- which is now without Larry Bird after he stepped down as team president Friday -- could find it tough to land a big trade package during the 2017-18 salary cap year if George plans to opt for free agency in 2018, rather than sign an extension.
Regarding the extension, the Pacers will have a huge advantage to lock up George to another long-term deal should he be named to an All-NBA Team (first, second, or third) for the 2016-17 season. This honor would allow the Pacers to name Paul as their "Designated Veteran Player" and give him an extension that offers around $70 million more than what he could get from another team.
George has not talked a lot about his contract and after getting knocked out of the playoffs.
"It's real frustrating to continue losing to the same team [Cleveland] or the same person [LeBron James]," George said. "It's real frustrating. It's what I work hard for in the summers in trying to help lead a team of my own. Ultimately, this is who I'm always going to have to see and face. Again, I came up short. I didn't do enough."
-- Nick Silva