Point guard Eric Bledsoe has been with the Phoenix Suns for the last four years and in the last three the team has struggled to win. Bledsoe's name has been in the rumor mill over the last few days after word broke that Kyrie Irving has asked the Cleveland Cavaliers for a trade.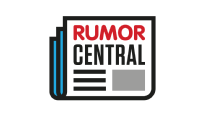 The Suns have been mentioned as a team that might have enough assets to acquire Irving, with Bledsoe heading back to the Cavaliers. Bledsoe likes Phoenix, but would he be happy with a trade?
"I love everything about [the Phoenix area]." Bledsoe told The Arizona Republic. "At the same time I want to win."
The Suns tanked last season following the 2017 NBA All-Star break when they benched several of their top players, including Bledsoe and Tyson Chandler. Bledsoe, owed $29.5 million through the 2018-19 NBA season, let the team know that he was not happy sitting out the last 16 games of the 2016-17 season.
"The front office made a decision and I had to live with it," Bledsoe said. "I wasn't OK with it, and I don't know what basketball player would be. I want to compete. We weren't winning but I still wanted to play with my teammates. But I couldn't do anything about it."
In 66 appearances last season, all starts, Bledsoe averaged 21.1 points, 6.3 assists and 4.8 rebounds.
-- Nick Silva