The New York Knicks are heading to another early offseason with just 12 games remaining in the 2016-17 schedule, and the time has come when forward Carmelo Anthony will not play.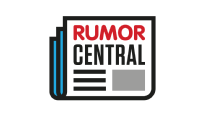 "Yeah, I think so," Anthony told Newsday. "I think coach (Jeff Hornacek) is starting to realize that. He mentioned today that he's going to start shortening minutes. We'll see what happens.
"My role is not going to change as far as mentoring and helping guys out. When I'm out there, I'll play; when I'm not, I'll be helping everybody else. I don't think my role is going to change. I'll still come in here, get my work done and go from there."
A few teams, such as the Los Angeles Lakers and Phoenix Suns, have already shut down their veterans, which allows young players to get a lot of time on the floor. It makes sense for the Knicks to do this, too. Sitting veterans also allows teams to improve their lottery positions.
In 68 games this season, Anthony, 32, is averaging 22.8 points, 6.0 rebounds and 2.9 assists.
Anthony is signed through 2018-19 and over the next two years he's owed $54.17 million. If it were up to him, Anthony would likely prefer to finish his career with the Cleveland Cavaliers or LA Clippers.
-- Nick Silva