With the NBA trade deadline quickly approaching, teams across the league are working the phones in hopes of making last-minute deals to improve their roster. While the Cleveland Cavaliers remain the cream of the crop in the Eastern Conference, the Boston Celtics and Washington Wizards aren't too far behind. The right move could help get them over the hump or at least make things more competitive.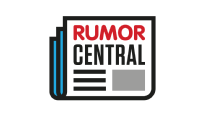 The Wizards, who are looking for depth off the bench, have shown interest in trading for Minnesota Timberwolves swingman Shabazz Muhammad, according to ESPN's Marc Stein.
John Wall recently made it known that his team was aiming to improve its bench before the deadline. It's a weakness that the Wizards need to address if they plan to compete in the playoffs this season.
Washington is seventh in the NBA, averaging 108.1 points per game. But the starters have accounted for 86.4 points per contest, led by Wall's 22.8 and Bradley Beal's 22.5. The bench production has been limited, with Marcus Thornton being the leading scorer at just 6.6 points per game.
Muhammad is an athletic player who can score in bunches at times. In his fourth year out of UCLA, Muhammad is averaging 9.4 points in 19.6 minutes per game. His playing time has decreased in the past two seasons, but he averaged 13.5 points in 2014-15 and 10.5 in 2015-16.
He could provide depth behind either Beal or Otto Porter, giving the Wizards another versatile wing, outside of Kelly Oubre, who they can depend on in a reserve role.
The Toronto Raptors landed Serge Ibaka in a trade, while the Celtics have been rumored to make a deal themselves. So it's only right for the Wizards, who are currently the 3 seed in the East, to do what they can to improve before the deadline on Thursday at 3 p.m. ET.
-- Josiah Turner