Mike Dunleavy, a 15-year veteran, currently has $1,662,500 of his $5,175,000 salary protected for the 2017-18 NBA season. The entire amount becomes fully guaranteed if he's not released on or before Saturday.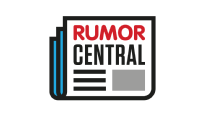 Chris Vivlamore of the Atlanta Journal-Constitution reports that the Atlanta Hawks are expected to waive Dunleavy by Saturday's deadline.
Dunleavy, 36, was acquired by the Hawks on Jan. 7 as part of a trade that sent Kyle Korver to the Cleveland Cavaliers. In 30 regular-season appearances with the Hawks, Dunleavy averaged 5.6 points and 2.3 rebounds.
Once Dunleavy hits the free-agent market, perhaps his former coach in Chicago, Tom Thibodeau, would be interested in bringing him to Minnesota.
-- Nick Silva