Jahlil Okafor has missed the last two games due to lingering right knee soreness, and his return to the Philadelphia 76ers' lineup is uncertain.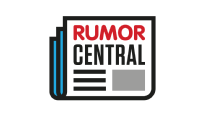 "I'm a complete prisoner to his body and medical news," coach Brett Brown told The Philadelphia Inquirer regarding Okafor. "We will react when the medical people tell me."
Okafor, the No. 3 selection in the 2015 NBA draft, has missed a total of nine games due to his right knee this season. Some might wonder if it is time to shut down Okafor since the Sixers have only nine games remaining, but Okafor says the team is just taking a "super cautious" approach.
"If we were like on the verge of trying to get a playoff spot or something like that, I could go out there and play," Okafor said last week. "But Coach Brown and all of our people behind the scenes don't believe it's necessary for me to play if my knee is feeling sore and stuff like that. It's pretty much how they've been since I've been a Sixer."
Okafor was in the rumor mill for several months this season, but the team ended up dealing Nerlens Noel to the Dallas Mavericks. There is a chance the Sixers once again will put Okafor on the trade block in the offseason.
Okafor has made 50 appearances this season and is averaging 11.8 points and 4.8 rebounds.
-- Nick Silva