The Cleveland Cavaliers are likely to be looking to deal before Thursday's trade deadline and could be garnering offers for one of their key players from last year's championship team.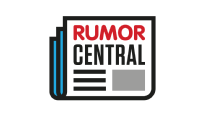 Sam Amico of AmicoHoops reports that the Minnesota Timberwolves have "strong interest" in Iman Shumpert, according to multiple sources.
Shumpert, 26, has continued in his role as key cog of the Cleveland bench this season and has helped fill in for the injured J.R. Smith. He's shooting a career-high 40.3 percent from 3-point range. However, with the Cavaliers' recent acquisition of Kyle Korver and increasing desire to make another deal, Shumpert could be the player whom they decide to deal.
Which is where the Timberwolves come in. Minnesota has not completely turned around from its sluggish start but still sits 3 1/2 games out of the last playoff spot in the Western Conference. The Timberwolves lost starting shooting guard Zach LaVine for the season to a torn ACL in early February. Shumpert could be a solid replacement for him as the Timberwolves chase their first playoff berth since 2004.
-- Sam Henken