Shabazz Muhammad becomes a free agent on July 1 and when contract negotiations begin, the Minnesota Timberwolves forward will have a new agent, reports Shams Charania of The Vertical. According to Charania, Muhammad is now represented by Rich Paul of Klutch Sports Group after parting ways with Landmark Sports Agency.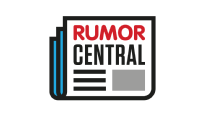 Muhammad could be the first of many NBA players to leave Landmark Sports Agency after Rob Pelinka left the business in early March to accept the general manager job with the Los Angeles Lakers. This is a key offseason for Muhammad, since the Timberwolves could pass on bringing him back, which would leave Paul to find his new client a job with one of the other 29 teams.
"Right now I'm focused on being a Wolf and happy to continue being one," Muhammad said in late February. "Just being here my whole career has been really a good thing for me. I just think we're going in the right direction, and that's something that I want to be a part of in the long run."
Muhammad just completed his fourth NBA season and in 2016-17 he averaged 9.9 points and 2.8 rebounds.
Teams that have been linked in the recent rumor mill with Muhammad include the Brooklyn Nets and Washington Wizards.
Paul's NBA clients include Cleveland's LeBron James and Tristan Thompson, Washington's John Wall, Philadelphia's Ben Simmons, Phoenix's Eric Bledsoe and Detroit's Kentavious Caldwell-Pope.
-- Nick Silva