For the last six months, there has been talk that Serbian shooting guard Bogdan Bogdanovic might finally make the move to the NBA and sign with the Sacramento Kings. Both sides have shown interest to make it happen, and a deal could be signed in July.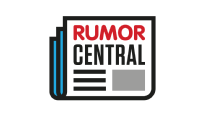 According to Sportando.com, the Serbian website Kurir is reporting that Bogdanovic has agreed to a three-year, $30 million contract.
The Phoenix Suns selected the 6-foot-6 Bogdanovic with the No. 27 pick in the 2014 NBA draft and traded his rights to the Kings as part of a deal during the 2016 draft. Because three NBA drafts have passed since Bogdanovic was selected, he is not bound by a rookie-scale contract, which allows him to sign a more lucrative deal.
Bogdanovic, 24, has played in Turkey with Fenerbahce since 2014 and his contract, which runs through 2017-18, includes a buyout that would have to be finalized and signed off by FIBA before he can sign a deal with the Kings.
If Bogdanovic does sign with the Kings, he would be part of a rookie class that includes De'Aaron Fox, Harry Giles, Justin Jackson and Frank Mason III.
-- Nick Silva