After getting knocked out of the playoffs on Tuesday, the Oklahoma City Thunder had their exit-interviews on Wednesday. Each player had a chance to speak with the media, and when it came to Taj Gibson, the eight-year NBA veteran said he had a good conversation with general manager Sam Presti and head coach Billy Donovan and told them he would like to re-sign with the Thunder in July.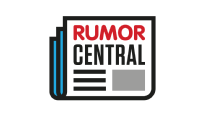 "There's gonna be teams out there, but you never know what's gonna happen," Gibson said. "Anything can happen. But I wanted to let Sam know I wanted to be here."
Gibson, along with Doug McDermott, was acquired by the Thunder on Feb. 23 as part of a trade with the Chicago Bulls. Gibson had been with the Bulls since the 2009-10 NBA season after they selected him with the No. 26 pick in 2009.
A few NBA teams will be calling Gibson's agent on July 1 and a former head coach of his could be the first to contact him. When speaking to the local media two weeks ago, Minnesota Timberwolves president of basketball operations and head coach Tom Thibodeau stated that a top priority is to improve the defense.
"I think that's where the biggest need is," Thibodeau said. "The challenge is defensively and how important are you going to make that for our team, for yourself individually so that we can win? I think part of the responsibility of being a great player is having the ability to bring the best out of everyone you're around."
Thibodeau will no doubt try to bring in some veteran help in the offseason who can lead the talented young Wolves, and Gibson could be a perfect fit. Thibodeau knows Gibson well, as he was the head coach of the Bulls from 2010-2015.
Gibson, 31, will likely sign his last big NBA contract this summer, and Minnesota has enough cap space to make a formidable offer, which could lure him away from Oklahoma City. Also, the chance to start next to Karl-Anthony Towns could tempt Gibson to reunite with Thibodeau, should his former coach make an offer.
Through eight NBA seasons, Gibson is averaging 9.4 points, 6.3 rebounds and 1.2 blocks per game.
-- Nick Silva