Paul Millsap, 32, can become a free agent on July 1 by declining his 2017-18 player option worth $21.47 million. According to Atlanta Hawks owner Tony Ressler, he has every intention of re-signing the four-time All-Star.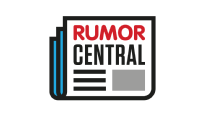 "We love Paul Millsap," Ressler told The Atlanta Journal-Constitution. "We are trying to re-sign him. We want him to stay here. We think he is a really special player and a special person that we want on our team and in our locker room, and we are going to make every effort imaginable to keep him."
As an 11-year NBA veteran, Millsap can sign a new contract that will start around $35.35 million for the 2017-18 season, which is the reason he'll decline his player option. Millsap has been coveted by other NBA teams for several years, including a few months leading up to the Feb. 23 trade deadline. However, the Hawks and their forward are a good fit and have seen no reason to split. Millsap is expected to re-sign with the Hawks early in July.
"Did certain people have discussions based on calls they got? I have no idea," Ressler replied regarding the Millsap trade rumors during the season. "I think that's what basketball operations people do for a living. I actually believe the more they do that, the more it gets in the public domain. Yes, I read some of the stuff. Yes, I was told people call and people ask. We are in the Paul Millsap business. At least we are trying our best to be. Our job is to try to make him want to be here, both financially and emotionally. We are trying. That I can promise you."
In 69 appearances during the 2016-17 regular season, Millsap averaged 18.1 points, 7.7 rebounds and 3.7 assists per game.
-- Nick Silva