The Cleveland Cavaliers have focused their search for a trade involving Kyrie Irving to include one of a list of young stars.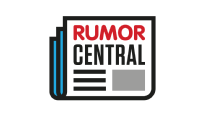 ESPN's Adrian Wojnarowski reports that the players the Cavs are seeking include the New York Knicks' Kristaps Porzingis, Boston Celtics' Jayson Tatum, Phoenix Suns' Josh Jackson and Denver Nuggets' Jamal Murray, according to league sources. Wojnarowski goes on to say that teams offering packages of veteran players aren't drawing much interest from Cleveland, as the team prepares for the possibility of a future without LeBron James.
Deals made to allow the current iteration of the Cavaliers to contend for titles have depleted the roster of young players and assets going forward and left the team stuck with aging, highly paid role players. Cleveland sees an Irving trade as a way to give the team a path to a rebuild should James decide to leave, and to keep the title window open if he stays.
The Cavaliers' insistence on one of those young stars has affected the types of packages the team has been offered. New York is insisting that the Cavs take on Joakim Noah's massive contract in a deal involving Porzingis, who is Cleveland's primary target. Boston has not reached out with a formal offer yet, preferring to wait out the market. Meanwhile, teams who can't offer the type of talent Cleveland seeks have been discouraged, such as the Milwaukee Bucks, who don't have the type of star besides Giannis Antetokounmpo, who is untouchable, or the San Antonio Spurs, who can only offer veterans.
Wojnarowski believes that trade talks will intensify in September as the Cavaliers continue to try to figure out the direction their franchise will take.
--Sam Henken