Last week, Rod Beard of The Detroit News wrote: "I've heard that [D.J. Wilson] has a first-round guarantee from the Utah Jazz, who have the 30th pick in the first round."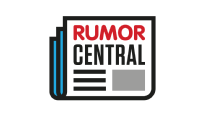 Well, the Jazz had a workout for draft prospects over the weekend, and vice president of player personnel Walt Perrin scoffed at that report.
"Did not happen," Perrin told The Salt Lake Tribune. "Did not happen at all. I don't know where he got that from."
Perrin, who has worked for the Jazz for 16 years, insists the team has never made a promise to a draft prospect.
"Have there been times where if we like him, we've said, 'If he's there, we might take him"? Yeah, we've probably said that," Perrin said. "But we haven't said we will definitely take you if you're there."
The Jazz own four selections in the June draft (Nos. 24, 30, 42 and 55) and need to add depth in the frontcourt, so taking a flyer on Wilson would make sense, even if no promise has been given. Wilson is currently projected to be a late first-round pick.
-- Nick Silva