When Pat Connaughton signed his contract with the Portland Trail Blazers on July 9, 2015, it including a provision that would fully guarantee his salary for the 2017-18 NBA season if he's not released by July 25. According to The Oregonian, both sides have agreed to amend the contract.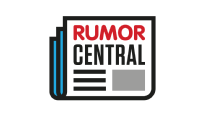 Joe Freeman reports the deadline to guarantee his salary for the coming season is now set for Aug. 31.
The Blazers are facing a massive tax bill in 2018 and right now would owe $43.1 million with a full 15-man roster for the entire season. If Connaughton is waived, the owed tax would reduce to $38.3 million with 14 players signed to NBA contracts.
Connaughton had a very disappointing summer league in Las Vegas due to an injury and averaged just 6.0 points, 4.3 assists and 2.0 rebounds per game.
-- Nick Silva