As the Thursday trade deadline nears, the Chicago Bulls remain in heavy pursuit to land Philadelphia 76ers center Jahlil Okafor. Adrian Wojnarowski, editor of TheVertical.com, reports that discussions are ongoing as to the specifics of such a trade.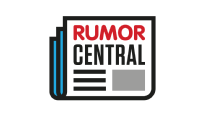 Among the Bulls players being discussed as trade possibilities are small forward Doug McDermott and power forward Nikola Mirotić, reports Mike Ortiz Jr. of DYST Now.
McDermott was drafted by the Denver Nuggets 11th overall in 2014 and immediately traded to the Bulls. Last month, he recorded a career-high 31 points in a 108-104 win over Memphis.
Mirotić was drafted by the Bulls in 2011, joining the team at the beginning of the 2014-15 season. Last Dec. 26, he recorded a season-high 20 points in a 90-85 win against Indiana.
-- Meaghan Latella