Point guard Shane Larkin is desperate to make it back to the NBA after spending the 2016-17 season in Spain with Saski Baskonia. According to pro basketball reporter David Pick, Larkin has opted out of a deal paying him $6.3 million for the 2017-18 season to sign a veteran minimum contract with the Boston Celtics.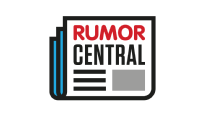 Larkin, the No. 18 pick in the 2013 NBA draft, played 72 games with Saski Baskonia last season and averaged 13.8 points, 2.9 rebounds and 5.4 assists per contest.
The Celtics already had a full 15-man roster of players signed to guaranteed salaries for next season, which could put Larkin, who last played in the NBA with the Brooklyn Nets during the 2015-16 season, in a tough spot to make Boston's 2017-18 opening-night roster.
If the Celtics don't sign another point guard, Larkin will likely open training camp fourth on the depth chart behind Isaiah Thomas, Marcus Smart and Terry Rozier.
-- Nick Silva