When Michael Malone signed his contract on June 15, 2015, to become the Denver Nuggets' head coach, it included a team option for the 2018-19 season. On Tuesday, Christopher Dempsey of Altitude Sports and the Denver Post reported the team has exercised the option.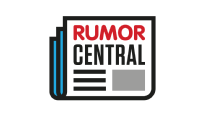 This move was expected, according to the Post's Nick Kosmider. Malone, management and the players all seem to be on the same page, so picking up the option to have his contract extended until 2019 makes sense for all parties.
During his first two years as the Nuggets' head coach, Malone has posted a 73-91 record.
-- Nick Silva