The Sacramento Kings have been without guard Garrett Temple for the last 11 games as he has been sidelined due to partially tearing his left hamstring at the end of January. Temple's rehab is going well and a return may come sometime next week, if he continues to be pain-free.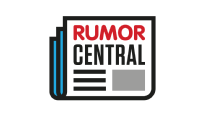 "I've had no setbacks, which is the biggest thing in soft tissue injuries," Temple said to The Sacramento Bee. "I'm going to go about a week after I feel 100 percent. So I feel pretty good right now. If I come back sometime beginning of next week or middle of next week, I think I'd be happy with that."
Temple, 30, has played in 49 games with the Kings and is averaging 7.7 points, 2.7 rebounds and 2.2 assists. Until he returns, Temple will continue to provide a presence on the bench and in the locker room.
"This whole season, I've been pretty vocal in terms of leadership," Temple said. "So I'll continue to do that, maybe even a little more."
--- Nick Silva