Herb Simon has been an owner of the Indiana Pacers since 1983, and he is working to ensure the NBA team stays put for many more decades.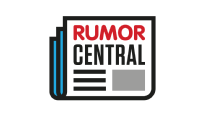 "I want to leave my legacy: This team permanently in Indianapolis," Simon told The Indianapolis Star on Friday. "That's my No. 1 goal."
The Pacers' lease at Bankers Life Fieldhouse will expire after the 2023-24 NBA season, and Simon is aiming to extend the deal for many more years.
"We're sitting down to try to extend the lease for the next 25 years, or 20 years, so I'll know we'll be here," Simon said.
Simon, 83, already has a succession plan in place as his son, Steve Simon, will one day become the owner of the Pacers.
"If anything happens to me, he'd be taking over," says Herb Simon.
The Pacers, along with the Denver Nuggets, Brooklyn Nets and San Antonio Spurs, joined the NBA beginning with the 1976-77 season as part of the merger with the ABA.
-- Nick Silva