Dwyane Wade owns a 2017-18 player option that is worth a hefty $23.8 million, and it seems a lock that the 35-year-old guard will pick it up and return to the Chicago Bulls next season.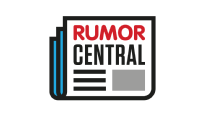 Regarding Wade and his option, K.C. Johnson of the Chicago Tribune writes: "All I can tell you is most everyone associated with the Bulls believes Wade will pick up the option and remain in Chicago for a second season. More surprising things have happened in league history, though."
Due to his declining skill level, Wade won't get anything close to the $23.8 million from the free-agent market, which is why it's assumed he will pick up the option. Wade spoke to the media twice after the Bulls were eliminated from the playoffs and said he won't rush to make a decision. The deadline for Wade to pick up the option is June 27.
"I don't know," Wade said. "I don't really go with the signs. I'm not a predictable person I don't think. But I don't know, it's not a bad thing for me. I'm in a good situation, whether there's a lot of options or not. I'm in a very good situation to where as a player you can decide what you want to do. And I have a lot of money to decide whether I want to take it or not. It's not a bad thing -- because I've worked my butt off for it over my career. But no rush in my mind. I don't have to think about that right now. I got at least a month before my mind starts going there. So I'm just going to get away and let my hair grow a little bit, get a tan."
Wade averaged 29.9 minutes during the 2016-17 regular season, which were a career-low. He also averaged 18.3 points, 3.8 assists and 4.5 rebounds per game.
-- Nick Silva