Julius Randle will be playing in his fourth year in the NBA, and the Los Angeles Lakers forward is hoping the conditioning program he's working through right now will pay off with a strong 2017-18 season.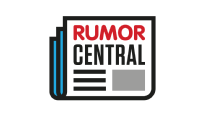 Randle says he now weighs 243 pounds with 6 percent body fat, according to the Los Angeles Daily News. During the 2016-17 season, Randle played at 258 pounds and a 13 percent body fat count. Randle's improved conditioning should allow him to perform better when he's on the floor.
"I'll be able to move and not have to think about it," Randle said. "It will be effortless."
Randle is eligible to sign an extension up to Oct. 16, but the Lakers will likely hold back offering him a new deal so the team can maintain salary-cap flexibility next summer when they may be able to land Paul George and possibly LeBron James as free agents. Randle is aware of all the speculation about what might happen next year, which could impact his future with the Lakers, but he's not thinking about it too much.
"That stuff is not in my control," Randle said. "What happened and what didn't, I don't know. But at the end of the day, all I can control is just me working on my game and get prepared for the next season."
In 74 appearances during the 2016-17 season, Randle averaged 13.2 points, 8.6 rebounds and 3.6 assists.
-- Nick Silva