As the Cleveland Cavaliers look to shore up their bench down the home stretch and into the playoffs, it appears the team is targeting center Andrew Bogut as an addition to their roster.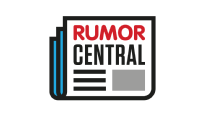 According to ESPN's Tim MacMahon, "Two [Dallas Maverick] sources say they expect Andrew Bogut will choose to join the Cavaliers once he receives a buyout from the [Philadelphia] 76ers."
Following the Cavaliers 117-99 loss on Saturday night to the Chicago Bulls, ESPN's Dave McMenamin also reported that their is "mutual interest" between both parties if Bogut is waived or released by the Sixers.
On Thursday, the 32-year-old Australian center was traded from the Mavericks to the Sixers in exchange for Nerlens Noel. The Mavericks also sent Justin Anderson and a conditional first-round pick to Philadelphia.
At the time of the trade, Bogut told MacMahon that he was considering all of his options, including requesting a buyout from the Sixers. Bogut will remain playoff-eligible as long as he's released by March 1.
In 26 games this season, Bogut is averaging 3.0 points and 8.3 rebounds per game.
--Isaac Chipps