Denver Nuggets general manager Tim Connelly was a guest Wednesday on Altitude Radio, according to The Denver Post, and he answered questions about this past season and what's ahead for 2017-18. During the conversation, Connelly said guard Jamal Murray will have surgery on Thursday to fix a "couple of injuries."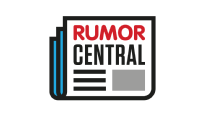 During the player exit interviews on April 13, it was revealed that Murray played all 82 games this season while suffering through a sports hernia. When speaking to the media, Murray said he will use the summer to recover from the injuries.
"Going to take a break and get healthy, get my body stronger," Murray said. "I've played through a lot of pain before. I'm used to it now. Nothing to be worried about."
Murray, the No. 7 selection in the 2016 NBA draft, had a solid rookie season, as he averaged 9.9 points, 2.1 assists and 2.6 rebounds per game. He also made 33.4 percent of his 3-point attempts.
"I feel like I'm one of the better rookies in the class," Murray said. "Got a chance to prove it. I was focused on the team, what the team needed me to do and wasn't trying to force it."
-- Nick Silva