Michigan forward D.J. Wilson has kept his name in the 2017 NBA draft pool, and there is a chance he will be selected in the first round. According to a report, one NBA team may have told Wilson that it is planning to take him.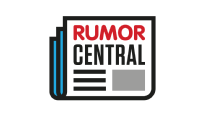 Rod Beard of The Detroit News writes: "I've heard that he has a first-round guarantee from the Utah Jazz, who have the 30th pick in the first round."
The Jazz, who own four selections in the June draft (Nos. 24, 30, 42 and 55), need to add depth in the frontcourt, so taking a flyer on Wilson would make sense.
Wilson averaged 11.0 points, 5.3 rebounds and 1.5 blocks this season. In three NCAA tournament games, he put up 16.0 points, 4.3 rebounds and 3.0 rebounds.
-- Nick Silva