Portland Trail Blazers president of basketball operations Neil Olshey met with the media on Tuesday and confirmed the prevailing opinion that backup center Festus Ezeli won't be with the team next season.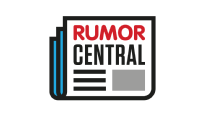 "No. No," Olshey told The Oregonian. "We stay in contact with Festus, giving him full organizational support in terms of his rehab, but we can't have that kind of a risk again to have a roster spot at a critical position for someone that ... we don't have a body of work with him."
The Blazers signed Ezeli, 27, to a two-year, $15.13 million contract back in July, but he didn't play in a game for the Blazers during the 2016-17 season because to lingering issues with his left knee. Olshey will release Ezeli, if he's not traded, before the June 30 deadline that would fully guarantee his 2017-18 salary. The Blazers will save significant money in this scenario, as only $1 million of Ezeli's $7.73 million salary for 2017-18 is guaranteed.
Ezeli has dealt with multiple injuries since he was selected No. 30 overall by the Golden State Warriors in the 2012 NBA draft. Ezeli missed all of the 2013-14 season and played in just 46 games each during the 2014-15 and 2015-16 seasons. And now he missed all of 2016-17. There is a chance that Ezeli might never again play in the NBA because of issues with his knee.
-- Nick Silva