One day after Phoenix Suns head coach Earl Watson tried to quash any speculation that he might leave the team if the UCLA job became available, GM Ryan McDonough also downplayed the talk.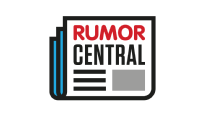 "It really hasn't come up yet, it hasn't come across our radar," McDonough told Arizona Sports 98.7 FM. "Obviously, I know what's out there. Look, we love Coach Watson and the job he's done with our young group, he's really connected with our young players, they play hard every night. He and his staff were here pretty much all summer working with our players, building relationships with them, developing them. ... We fully expect him to be the coach here for a long time. That would be our preference, that would be my preference."
Watson signed a contract on April 19, 2016, to become the head coach of the Suns and the deal, totaling about $8 million, runs through the 2018-19 season.
--- Nick Silva