Atlanta Hawks starting center Dwight Howard and his agent, Andy Miller, have parted ways.
Howard signed with Miller after leaving Perry Rogers in April. Prior to Rogers, Howard was represented by Dan Fegan, with whom he severed ties in February.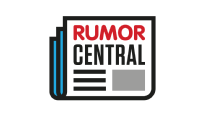 "ASM and Dwight Howard's professional relationship has ended. We wish him luck in all his future endeavors," spokesman Dan Rohme told Liz Mullen of the Sports Business Journal.
Howard landed a three-year, $70.5 million contract with his hometown Hawks last summer. With Howard having two more years remaining on his deal, he could play without an agent over that time. That said, Howard doesn't appear to be a good fit with the Hawks, and they may try to trade him in the summer. For that reason, a new agent could be brought in to facilitate a trade out of Atlanta.
Howard and Hawks coach Mike Budenholzer are expected to meet at some point to review this past season and look ahead to 2017-18.
"It's not just about Dwight," Budenholzer said. "I understand the questions, I understand Dwight's frustrations. But offense is about five guys, and Dwight brings a lot to the table that can help us be a good offensive team. All of us have to figure out how to make it better."
Earlier this month, ESPN's Kevin Arnovitz reported that several NBA executives believe the best the Hawks can get for Howard is a second-round draft pick and cap relief.
During the 2016-17 regular season, Howard averaged 13.5 points, 12.7 rebounds and 1.4 assists.
-- Nick Silva