When training camp opened, it was thought that Markelle Fultz would be part of the Philadelphia 76ers' starting unit when the 2017-18 regular season tips off. When Brett Brown announces his starters for Wednesday's game against Washington, will Fultz be in the group?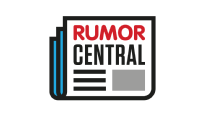 "I don't believe so," Brown told the Philadelphia Daily News. "He hasn't played much basketball in the preseason. He's been out for a while. ... Do you put him into the fire right away and have him play against starting NBA defensive players? Especially with the little foundation that he has, I don't think that's smart."
Brown has started Jerryd Bayless to finish out the preseason, and he should be in the starting lineup with JJ Redick, Robert Covington, Ben Simmons and Joel Embiid.
Fultz has been dealing with right shoulder and right knee soreness during the preseason, which has hindered his progress. Fultz, the No. 1 selection in the 2017 NBA draft, should still get plenty of time on the court in his rookie season, even if he spends most of it coming off the bench.
"I will do what I have to do to help my team win," Fultz said. "So if that is coming off the bench, I am fine with that and just contributing any way I can."
If Fultz needs more time to get over the knee and shoulder injuries, Brown can use T.J. McConnell behind Bayless.
-- Nick Silva