The Oklahoma City Thunder own a 2017-18 team option on forward Jerami Grant that's worth the league minimum of $1,524,305 for a three-year NBA veteran. On Tuesday, the Thunder picked up the option.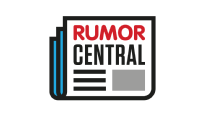 While Grant is under contract for next season, his salary is not guaranteed, so the Thunder can evaluate him all the way through training camp and the preseason and not owe him any money if he's waived before the start of the 2017-18 regular season.
The Thunder acquired Grant as part of a trade on Nov. 1 that sent forward Ersan Ilyasova and a conditional 2020 first-round pick to the Philadelphia 76ers.
In his first season with the Thunder, Grant averaged 5.4 points and and 2.6 rebounds in 78 games.
-- Nick Silva