The Denver Nuggets can make Mason Plumlee a restricted free agent if they tender him a qualifying offer by June 30 that's worth $4,588,840. According to RealGM.com, the Nuggets have sent Plumlee the qualifying offer, which allows them to match an offer sheet from other teams.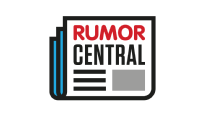 "He's a restricted free agent. We hold all the cards," Nuggets GM Tim Connelly said after the season. "And we're looking forward to getting something done with him this summer."
The Nuggets acquired Plumlee from the Portland Trail Blazers on Feb. 13 as part of trade sending out center Jusuf Nurkic.
In 27 games with the Nuggets, Plumlee averaged 9.1 points, 6.4 rebounds and 2.6 assists.
-- Nick Silva