The Indiana Pacers have been able to tread water with Paul George missing six of the team's past seven games with an ankle injury. Now, the superstar small forward is about to return to the Pacers' lineup.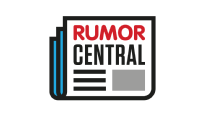 Nate Taylor of the Indianapolis Star reports that George plans to play Sunday against the Los Angeles Clippers depending on how he feels in practices.
George has been solid, averaging 20.8 points per game and helping the Pacers to 5-4 record when he plays. He struggled when he attempted to play on the ankle in a Nov. 23 loss to the Atlanta Hawks, missing 16 of his 22 shots. George will test the ankle in Los Angeles this weekend and hopes to be close enough to 100 percent to play.
The Pacers have managed to go 3-3 in the six most recent games George has missed, including victories over the Clippers and the Oklahoma City Thunder. Those wins could prove incredibly valuable when the playoff race starts to heat up. George's injury has given Glenn Robinson III an opportunity to impress in extended minutes.
-- Sam Henken