The San Antonio Spurs can make Jonathon Simmons a restricted free agent if they tender him a qualifying offer by June 30 that's worth $1,671,382. According to the San Antonio Express-News, the Spurs have sent Simmons the offer, which allows them to match an offer sheet from other teams.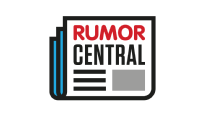 "He's a fine talent," head coach Gregg Popovich said during the 2017 playoffs. "Somebody who is going to have a good future."
Simmons, 27, averaged 6.2 points, 2.1 rebounds and 1.6 assists during the 2016-17 season.
-- Nick Silva