The Washington Wizards were knocked out of the 2017 NBA playoffs by the Boston Celtics and starting point guard John Wall is aware of the team's weakest link.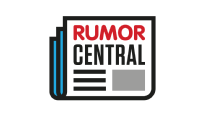 "We need to help our bench," Wall told CSN Mid-Atlantic. "Just to be honest, that was our downfall in each series that we had in the [Eastern Conference] semifinals, our bench got out-played."
To improve the bench, the Wizards will use the draft, free agency and possibly trades. But will Wall help management recruit free agents to the Wizards?
Apparently not.
"I don't think I have to do that," Wall said. "They understand and see what we do as a team over here: how we play together, how we move the ball. I think guys will just come if they want to come."
The Wizards are expected to offer restricted free agent Otto Porter Jr. a max or near-max contract in July, which will push the team close to and maybe over the projected $121 million tax line. This limits what the Wizards can offer free agents as they will only have available the veteran minimum and "Taxpayer" exception worth $5.19 million.
Wall is signed through the 2018-19 season and may hold off on signing a lucrative extension to see if management can bring in more talent, which will give the Wizards a better chance to get to the Eastern Conference finals next season.
-- Nick Silva