In two seasons as the head coach of the New Orleans Pelicans, Alvin Gentry is sporting a record of 64-100. He was thought by some to be in a vulnerable position, along with general manager Dell Demps, however Pelicans owner Tom Benson and executive vice president of basketball operations Mickey Loomis continue to support both.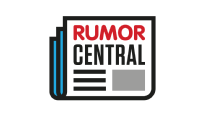 "After careful and thorough review of basketball operations, we have made the determination that the best course of action as we move forward into the 2017-18 season is to continue under the leadership of Demps and Gentry," Loomis said in May.
If the Pelicans get off to a slow start in 2017-18, Gentry could be fired. Whatever happens, Gentry isn't worried about his future with the Pelicans.
"Obviously, we are in a result industry. It's been that way from the time I took a job in 1988 in the NBA," Gentry told The New Orleans Advocate. "I understand that, and obviously there are circumstances that go along with that, which determine sometimes if you're having a good season or not having a good season.
"But at the end of the day it becomes a results industry. It's about what have you done for me lately. I understand that totally. I'm still going to coach the team and work my butt off.
"There's no extra pressure or anything. I'm going to work hard anyway, and the staff I have is going to work hard, and we are going to do anything we can to win."
The Pelicans acquired center DeMarcus Cousins in February, but it was not enough to help the team make the playoffs. Cousins is committed this summer to getting in the best shape of his life and he should form a devastating partnership with forward Anthony Davis. Now it's up to Demps to re-sign starting point guard Jrue Holiday and add more talent to the roster.
"I think we are planning on having Jrue back, and I'm hoping that's something that can happen," said Gentry. "I think if we do get him back you're going to see the best Jrue Holiday since I've been here, because obviously the thing with his wife has gotten a lot better and his body is probably in the best shape it's been in a few years."
-- Nick Silva