Zach Lowe, host of ESPN podcast The Lowe Post, had Kevin Arnovitz and Brian Windhorst on to discuss the aftermath of what did and did not happen at the NBA trade deadline Thursday.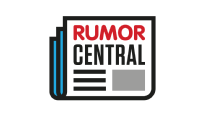 In particular, the three took time to discuss the Boston Celtics' decision to stay put with their current roster. Windhorst called the Celtics a "victim of their own negotiating success," which he didn't necessarily mean in a bad way. Arnovitz chimed in to say that he applauded the Celtics' patience, a point with which Windhorst emphatically agreed.
Potential trade options that were in discussion for the Celtics included trying to acquire Jimmy Butler from the Chicago Bulls or Paul George from the Indiana Pacers. Seeing as both are the stars of their respective teams, the Celtics would have had to offer up a highly attractive trade package in order to secure either Butler or George. One of the items that was rumored to be on the table in a potential trade for Butler was the 2017 first-round draft pick of the Brooklyn Nets, which the Celtics own, as a result of the Paul Pierce-Kevin Garnett trade of 2013. Ultimately, terms could not be reached that would have been in the Celtics' best interest, Arnovitz said.
"Yesterday seemed like a really crappy time for the Boston Celtics to make a wholesale decision on the next 10 years of their franchise," he said. "Which is why, unless the deal was so in their favor, I don't do it."
As things stand now, the Cleveland Cavaliers are the outright favorite to win the Eastern Conference championship. Lowe argued that because of the Cavs' dominance, Eastern Conference teams (such as the Celtics) need to make roster moves that will give them a legitimate chance to dethrone Cleveland as the conference's reigning leader, or not bother at all.
"Let me put it to you guys this way: If you get Jimmy Butler this season -- let's say it costs you Jae Crowder and another rotation player -- is that team close enough to Cleveland where it's worth it for you to give up the Nets pick?" Lowe asked Arnovitz and Windhorst.
"Jimmy Butler, Al Horford, Isaiah Thomas, Avery Bradley -- and still future assets to do things with -- under the right circumstances could cause problems for Cleveland," Windhorst responded.
Arnovitz went on to say that Butler and George still are potential options for the Celtics in the future. The timing might not have been right for the Celtics this season, but that's not to say that these two stars are completely off the table for seasons to come.
"Their availability did not expire," Arnovitz said.
-- Meaghan Latella