On Tuesday, it was announced by Marreese Speights' agent that the center had declined his 2017-18 player option with the view of becoming a free agent starting on July 1. The L.A. Clippers have three more players on the roster that can become free agents in July, and all of them will make that move.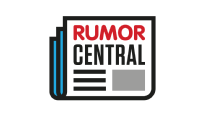 According to the Los Angeles Times, forward Luc Mbah a Moute is expected to let the June 29 deadline pass to pick up his 2017-18 player option worth $2.3 million. The Clippers will own Mbah a Moute's "Early Bird" rights in July, which will allow them to pay him up to around $7.5 million
Mbah a Moute played in 80 regular-season games, starting 76, in 2016-17, and he averaged 6.1 points (50.5 percent shooting from the floor) and 2.1 rebounds.
Chris Paul and Blake Griffin own Early Termination Options (ETO) in their contracts, and both will join the free-agent market. Griffin must exercise his ETO by June 28, and Paul has until June 29.
-- Nick Silva