The Philadelphia 76ers have nine games remaining this season, and center Tiago Splitter is still hoping to be cleared to play before the regular season ends April 12.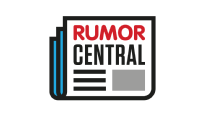 Splitter returned from a five-day rehab assignment with the Sixers' D-League team, the Delaware 87ers, on Monday and will continue working with the training staff. In two games with Delaware, Splitter averaged 6.5 points and 5.5 rebounds.
According to Keith Pompey of The Philadelphia Inquirer, Splitter may play soon for the Sixers. Splitter last played in an NBA game for the Atlanta Hawks on Jan. 31, 2016 due to season-ending right hip surgery. This season, Splitter has not been available for game action due to a right calf injury.
Splitter, 32, made $8.55 million this season, and getting some game action over the final two weeks is important as he is set to become a free agent July 1. Splitter could have a hard time landing an NBA contract this summer and might have to continue his career back in Europe.
In six NBA seasons, five with the San Antonio Spurs, Splitter has averaged 8.0 points, 5.1 rebounds and 1.2 assists per game.
-- Nick Silva