Minnesota Timberwolves starting point guard Ricky Rubio is represented by longtime agents Dan Fegan and Jarinn Akana, however that may change soon. According to Darren Wolfson of 1500ESPN.com, the scuttlebutt around the NBA claims Rubio is planning to sign with another agent.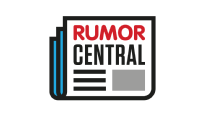 There were rumors for almost six months that Rubio could be dealt by the Feb. 23 trade deadline, but nothing came Minnesota's way to tempt Wolves president and head coach Tom Thibodeau. When meeting with the local media after the conclusion of the 2016-17 regular season, Rubio wasn't sure about his future.
"I want to win," Rubio said. "We'll see. It's not my call. I have two years left here and they make the calls."
As Rubio noted, he is signed through 2018-19 and a new agent will try to resolve the Spaniard's status with the Wolves as soon as possible. Since Thibodeau selected Kris Dunn with the No. 5 pick in the 2016 NBA draft, there has been speculation that Rubio is on the trade block.
Rubio had a solid season with the Wolves in 2016-17, his sixth in the NBA, as he posted career highs in points (11.1 per game), assists (9.1 per game) and shooting as he made 40.2 percent of his shots from the floor.
-- Nick Silva