As Thursday's NBA trade deadline approaches, a number of Western Conference contenders are said to be kicking the tires on a potential deal to add small forward Wilson Chandler from the Denver Nuggets. One team to keep an eye on, according to ESPN's Chris B. Haynes, is the Houston Rockets.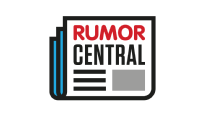 Additionally, an unnamed person within the Rockets organization told ESPN's Calvin Watkins that Chandler would be a good fit for Houston.
Over the weekend, The Vertical's Adrian Wojnarowski said to keep an eye on the Oklahoma City Thunder and LA Clippers in the pursuit of Chandler.
At the beginning of the month, Nuggets coach Mike Malone dismissed as "BS" a report from USA Today that Chandler is unhappy with his role and wants to be traded before the deadline, saying "I've never heard anything close to that from Wilson."
Chandler, 29, signed a four-year, $46.5 million extension with the Nuggets in the summer of 2015, only to miss the entire 2015-16 season after undergoing surgery to repair a labral tear in his right hip. He has spent the past six seasons in Denver after the New York Knicks traded him as part of the Carmelo Anthony deal in 2011.
During his 30.9 minutes on the court per game, Chandler is averaging a career-best 15.6 points. But he's also been shuffled back-and-forth from the bench, starting only 19 of the 50 games he's played in this season.
-- Brendan C. Hall