The Philadelphia 76ers have been looking to trade center Jahlil Okafor for more than a year, and that endeavor appears to be ongoing.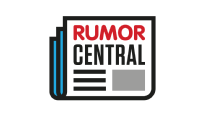 Keith Pompey of The Philadelphia Inquirer writes: "[Head coach Brett] Brown said Sixers will check with the rest of the league to see what's out there for Okafor."
The trade market remains low for Okafor, and there is a good chance he'll be with the Sixers when training camp opens next week. Okafor has lost weight and worked hard this offseason to be in top condition for training camp.
The No. 3 selection in the 2015 NBA draft, Okafor says he has no problem staying with the Sixers.
"I'm excited," he said in August. "There's a lot of excitement around the city. It's warranted, as well. I've talked to some of the guys. Everybody's ready to go."
Okafor has dealt with lingering knee issues for more than a year, but he now appears to be fully fit. According to Pompey, Okafor played in a three-on-three game Tuesday.
-- Nick Silva