The Denver Nuggets open training camp next week, and according to The Denver Post, forward Darrell Arthur will be limited during the practice sessions as a knee that had a procedure (scope) a few weeks ago needs more time to heal.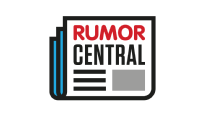 Arthur, who signed a three-year, $23 million contract on July 8, dealt with knee pain last season, so the training staff won't clear him for full basketball-related activities until they are satisfied that the soreness won't be an issue moving forward.
Arthur played in 70 games last season and averaged 7.5 points, 4.2 rebounds and 1.4 assists.
--- Nick Silva