When the Los Angeles Lakers set their 15-man opening roster for the 2017-18 NBA season, one of the players released was guard Vander Blue.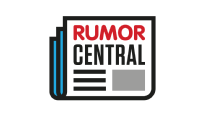 According to Shams Charania of The Vertical, Blue has agreed to rejoin the Lakers via a two-way contract and will spend most of the season in the G League with the South Bay Lakers. Blue is limited to 45 days in the NBA with the Lakers once the G League season begins.
Blue, undrafted in 2013, made 47 appearances with the Lakers' G League team in 2016-17 and averaged 24.8 points, 5.1 rebounds and 3.0 assists.
The Lakers have now filled their allotted two-way contracts with Blue and Alex Caruso.
-- Nick Silva