As a first-round selection from the 2014 NBA draft, Andrew Wiggins is eligible to sign an extension from his rookie-scale contract with the Minnesota Timberwolves until the Oct. 16 deadline. Last week, Timberwolves president of basketball operations and head coach Tom Thibodeau mentioned during a news conference that the team and Wiggins' agent are negotiating a contract that could extend his deal for five more years.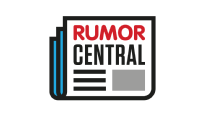 "We're working on it right now," Thibodeau said.
A five-year max offer would pay out an estimated $148 million. Wiggins believes he's worth a max contract.
"I definitely do," Wiggins told The Crossover. "Nothing less."
Wiggins, entering his fourth season in the NBA, put up solid numbers in 2016-17 as he averaged 23.6 points, 4.0 rebounds and 2.3 assists. Wiggins also improved his range from long distance as he made 35.6 percent of his shots from behind the 3-point line.
If Wiggins and the Wolves don't finalize a deal by Oct. 16, he will become a restricted free agent in 2018.
Wiggins has been in the rumor mill lately after Kyrie Irving reportedly listed Minnesota as one of his four preferred destinations, if the Cleveland Cavaliers honor his trade request. The Cavaliers will surely want Wiggins in return as part of any proposed package for Irving.
If Wiggins signs the extension, he instantly becomes difficult to trade during the 2017-18 season as he will have a "poison-pill" contract. This designation means his outgoing salary is his actually salary for this season, however the incoming salary for a team is the combined average of his total contract.
-- Nick Silva