Milos Teodosic's contract with CSKA Moscow is set to expire and several NBA teams are rumored to have a high interest in the 30-year-old Serbian point guard. In the wake of last week's NBA draft, the Utah Jazz may become the favorites to land Teodosic.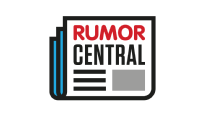 The Brooklyn Nets have been linked with Teodosic, but after they acquired D'Angelo Russell from the Los Angeles Lakers, the Nets may not pursue Teodosic any longer as they now have Jeremy Lin and Russell to man the point guard position.
The Sacramento Kings, also rumored to have interest in Teodosic, selected point guards De'Aaron Fox (No. 5) and Frank Mason III (No. 34) in the draft and also may not pursue Teodosic in July.
The Jazz have connections with Teodosic, as current Utah head coach Quin Snyder worked as an assistant coach with CSKA Moscow during the 2012-13 season. According to a report out of Serbia on Sunday, per the Deseret News, Utah is the top NBA contender for Teodosic's services.
"I think Teo can do about anything he wants on the basketball court. He might be the best passer in the world," Snyder said in 2014. "He knows I think that about him, too, because we used to talk about that all the time."
If the Jazz re-sign free-agent point guard George Hill, they could pass on Teodosic. However, if Hill signs with another NBA team, Teodosic might be his replacement. According to some reports, Teodosic's agent is seeking a deal that will pay between $25 million to $30 million.
Teodosic, who is one of the best players outside the United States, averaged 14.2 points, 6.7 assists and 2.3 rebounds per game this past season.
-- Nick Silva