The 10-day contract signed by Lance Stephenson expired a few days ago, and there was some question whether he would get a second deal since he's recovering from his Grade 2 sprained ankle.
Minnesota Timberwolves head coach Tom Thibodeau hinted that Stephenson will likely get another 10 days after he is cleared to play. Stephenson stayed in Minneapolis during the All-Star break to rehab his ankle.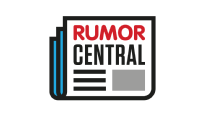 "He has to get healthy, so that's the big thing," Thibodeau tells the Star Tribune. "It's unfortunate, but the good thing is it's a sprain."
Stephenson has played in four games with the Wolves, and he's averaging 4.3 points and 1.8 rebounds in 12.3 minutes off the bench.
-- Nick Silva