After firing general manager Rob Hennigan earlier this month, the Orlando Magic reportedly have their sights set on a potential replacement atop the team's basketball operations hierarchy.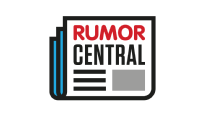 According to Sam Amick of USA Today, the Magic have "serious interest" in Kevin McHale to become the next team president. The Hall of Famer and current TNT analyst served as the Minnesota Timberwolves' vice president of basketball operations from 1995 to 2008 and also coached the team during two different stints.
McHale most recently coached the Houston Rockets, leading them to the Western Conference Finals in 2015. The former 13-year pro with the Boston Celtics during the 1980s and early '90s has compiled a 232-185 record in seven seasons as a head coach.
Per Amick, "the Magic would strongly prefer someone who has previously been a general manager for the president position."
Cleveland Cavaliers general manager David Griffin is also under heavy consideration for the position, according to Adrian Wojnarowski of Yahoo Sports' The Vertical.
Orlando never qualified for the postseason during the five years while Hennigan oversaw the team, posting a 132-278 record and making four head-coaching changes. The Magic went 29-53 this past season, finishing 13th in the East.
-- Nick Ostiller