When the Washington Wizards picked up Trey Burke from the Utah Jazz last summer, they were hoping for an immediate force on the court. But after a season of underwhelming expectations, they appear to be willing to let him test the open market.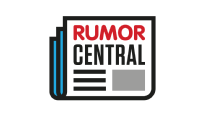 According to CSN Mid Atlantic, Burke will be allowed to walk as an unrestricted free agent by the Wizards.
The Wiz picked up Tim Frazier in a trade with the New Orleans Pelicans for a second-round pick in Thursday's NBA draft. Frazier would fill in as backup point guard behind John Wall, leaving not much of a future in Washington for Burke.
Burke played in 57 games and struggled offensively, averaging just 5 points per game. He hasn't been linked to any interested teams yet.
-- Courtney Schellin