When the Atlanta Hawks traded guard Kyle Korver to the Cleveland Cavaliers for forward Mike Dunleavy on Jan. 7, it was thought to be the beginning of a tear-down of the roster. Well, the team has continued to play well and there's talk that the Hawks are looking to add talent by the Feb. 23 deadline.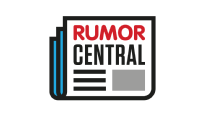 Chris Vivlamore of The Atlanta Journal-Constitution writes: "The Hawks may have taken Paul Millsap off the trade market but the team has been active ahead of next week's NBA trade deadline, according to a person familiar with the situation."
The Hawks have several players with expiring contracts and those deals might appeal to a few teams looking to clear salary cap room for 2017-18. Those players include Tim Hardaway Jr., Kris Humphries, Mike Muscala, Mike Scott, Thabo Sefolosha and Tiago Splitter. Out of those six players, Hardaway Jr. may be the only one to return next season.
The Hawks also have five future first-round selections available over the next three years and one or two could be used to bring in some veteran talent.
Millsap, who owns a player option for 2017-18 worth $21.4 million, is very happy to know that he won't be traded this season.
"Bud [president of basketball operations and head coach Mike Budenholzer] has been a man of his word," Millsap said. "He has always shot it straight with me, always been honest with me. I take his word for what it is. It's refreshing to know I'm not going anywhere and I'll be on this team until the end of the year."
--- Nick Silva