The Washington Wizards have a standing offer on the table to starting point guard John Wall for a four-year "designated player veteran" extension that could be worth around $170 million. Wizards majority owner Ted Leonsis believes Wall will eventually sign the deal, which would run through the 2022-23 NBA season.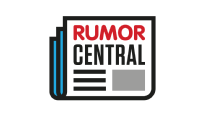 "I told everybody that we would keep Bradley Beal, and already everyone is talking about the [Wall] extension," Leonsis told The Washington Post. "So my prediction is John Wall will sign his extension. He wants to be here, and my goal is to have no drama."
The Wizards presented the extension to Wall a few weeks ago. The seven-year NBA veteran, however, is in no rush to accept the deal, like Houston's James Harden, as reported by ESPN's Brian Windhorst and Mike Wise of The Undefeated.
Wall, owed $37.2 million over the next two years, averaged 23.1 points, 10.7 assists and 4.2 rebounds per game in 78 appearances during the 2016-17 NBA regular season.
-- Nick Silva