On Monday, the Orlando Magic signed forward Wesley Iwundu, the No. 33 pick in the 2017 NBA draft, to a three-year, $4.04 million contract. And, according to ESPN's Adrian Wojnarowski, Orlando has also agreed to a one-year, $2.3 million contract with free-agent guard Arron Afflalo.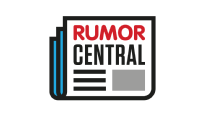 With the signings of Iwundu and Afflalo, the Magic have 15 players inked to NBA contracts. That number would increase to 16 if Orlando and free-agent center Marreese Speights agree to a deal after the two sides met recently.
Marcus Georges-Hunt, who signed in early April with the Magic, and Patricio Garino, claimed off waivers from the Dallas Mavericks, are the only players on the roster with no salary protection for the upcoming season. When president of basketball operations Jeff Weltman sets the Magic roster Oct. 16, either Georges-Hunt or Garino, and possibly both, will likely be waived.
Weltman still has the $4.32 million "room" mid-level exception available to sign a free agent, and he has mentioned the need to add more shooting to the team.
In addition, Orlando has yet to sign a player to a two-way contract. Every team is now allowed to have a pair of two-way contracts on the roster at any given time during the salary-cap year.
-- Nick Silva