Free-agent forward Matt Bonner remains unsigned, and at this time the 12-year NBA veteran is fully aware that he likely won't return for another season with the San Antonio Spurs.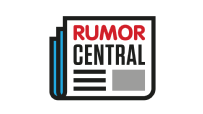 "Currently they haven't signed me," said Bonner during his The Life With Matt Bonner appearance on Concord News Radio, according to News 4 San Antonio. "Unless something changes going into the season, I'm probably not going to be with the Spurs."
Bonner has spent the last 10 years with the Spurs and this past season he averaged just 6.9 minutes, 2.5 points and 0.9 rebounds in 30 appearances.
Bonner would like to play at least one more season in the NBA and he might get a training camp offer in September, however opportunities overseas might be his best option.
"My kids were born and raised here and my wife has been here the whole time," Bonner said in June. "I've been here 10 years. Regardless of what happens, hopefully we can come back and do something with the Spurs."
San Antonio currently has 17 players under contract and can add three more to its training camp/preseason roster. Of those 17 players, 14 have fully guaranteed salaries for the 2016-17 season.