Former Milwaukee Bucks center Larry Sanders, who hasn't played professional basketball in more than two years, might soon be making an NBA comeback.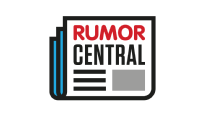 According to The Vertical's Shams Charania, the 28-year-old center is engaged "in serious discussions toward a contract" with the Cleveland Cavaliers, and a deal could happen as soon as early next week.
Sanders' most recent NBA appearance came in February 2015, shortly before the Bucks bought out the remaining two-plus years of his $44 million contract following multiple violations of the NBA's drug policy.
The Cavaliers are reportedly intrigued with the "long-term, high-upside value" Sanders provides in the wake of center Andrew Bogut's season-ending leg injury suffered less than a minute into his Cleveland debut Monday.
Prior to signing the four-year deal with Milwaukee, Sanders averaged 9.8 points, 9.5 rebounds and 2.8 blocks during the 2012-13 season.
He officially announced his intention to make an NBA comeback in a Jan. 26 tweet. League sources told Charania that Sanders worked out for seven teams in February and met with three others, including the Cavaliers.
Per Charania, Cleveland must still decide whom to waive to create roster space for Sanders, who was the 15th overall pick in 2010 after playing collegiately for the VCU Rams.
-- Nick Ostiller