Miami Heat guard Dion Waiters is on pace to average career highs in points (16.0), assists (4.4) and 3-point shooting (40 percent) this season. The No. 4 overall pick in 2012 is currently on his third team and hopes he'll stick around Miami for the foreseeable future.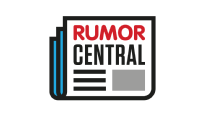 "Let's keep this thing rolling by any means," Waiters told Barry Jackson of the Miami Herald. "I don't want to go into free agency with a couple days and make a decision. I don't want that. I know where I want to be. Let's just get it done. My mom loves it here. Would be mad at me [if I left]. My son loves it. My family loves it."
The 6-foot-4 guard out of Syracuse signed a two-year, $5.9 million deal last summer with a player option at the end of this season and has been a big part of the reason Miami is contending for a playoff spot in the East.
Waiters is averaging more than 19 PPG and is shooting 47 percent since the Heat began their stretch of 21 wins in 25 games.
-- Paul Saldana