ESPN's Marc Stein recently reported that free agent forward Omri Casspi (broken right thumb) was ahead of his four-to-six week recovery timeline. On Tuesday morning, Stein updated Casspi's status with news that the forward is cleared to resume basketball-related activities and he could be a target of playoff contenders.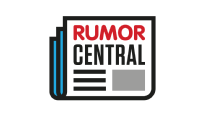 Stein tweeted: "Sources say Casspi is now evaluating his options and has drawn interest from multiple playoff teams, including the Memphis Grizzlies and LA Clippers."
Both the Clippers and Grizzlies are over the salary cap, so all they can give Casspi is the pro-rated minimum salary. They also have 15 players under contract, so someone would have to be waived to clear a spot for Casspi. The Grizzlies might be the most aggressive pursuing Casspi after likely losing Chandler Parsons (knee) for the rest of the season.
The New Orleans Pelicans waived Casspi on Feb. 25 after he broke his thumb in his first game with the team. He was acquired from the Sacramento Kings as part of the DeMarcus Cousins trade on Feb. 20. The Pelicans thought Casspi would miss the rest of the regular season, so they waived him to open up a roster spot.
"I think he understands," Pelicans coach Alvin Gentry said after Casspi was released. "We talked about it. It's just kind of an unfortunate situation because I felt like he was going to be a guy that could help us -- the shooting aspect, the size and everything. These kinds of things happen. At this stage, it was really just important for us to have that roster spot."
Casspi could re-sign with the Pelicans, but he will likely pass on an offer since New Orleans is a long shot to make the 2017 playoffs.
-- Nick Silva