In free agency last July, the Portland Trail Blazers were looking to add a center with the ability to block shots and play tough defense. They ended up signing Festus Ezeli to a two-year, $15.13 million contract, but he will not play a game for the Blazers during the 2016-17 season due to lingering issues with his left knee.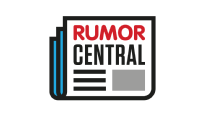 On March 8, the Blazers announced Ezeli underwent knee surgery, and according to ESPN's Chris Haynes, the doctor used a cadaver donor to help repair the damage.
There is a chance Ezeli could also miss a good portion of the 2017-18 season, and Jason Quick of CSNNW.com believes the center won't be part of the Blazers next season. The expected move is that Portland will waive Ezeli before the June 30 deadline to fully guarantee his 2017-18 salary. The Blazers would save significant money in this scenario, as only $1 million of Ezeli's $7.73 million salary for 2017-18 is guaranteed.
Ezeli has dealt with multiple injuries since he was selected No. 30 overall by the Golden State Warriors in the 2012 NBA draft. Ezeli missed all of the 2013-14 season and played in just 46 games each during the 2014-15 and 2015-16 seasons. And now he will miss all of 2016-17.
-- Nick Silva