Prior to the Feb. 23 NBA trade deadline, Phoenix Suns owner Robert Sarver and GM Ryan McDonough met with 16-year veteran Tyson Chandler and asked him if he preferred to be dealt to a playoff contender or stay with the team. Chandler said he wanted to remain with the Suns.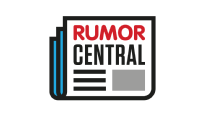 "That's true," Chandler told The Arizona Republic. "I feel like it's a journey I started that I want to see through. If things change, I don't know, but as long as I'm here, I'm going to try and do what's right by these young fellas. I didn't want to go nowhere. I wanted to be with these dudes and finish it out."
Chandler, 34, signed with the Suns in July 2015, and his deal runs through the 2018-19 season. Chandler, making $26.58 million over the final two years of his deal, knows he may have a limited role moving forward and that's OK with him.
"For me, I sit down and evaluate where I'm at in my career, where I want to go, what I want to accomplish,'' Chandler said. "At that time, in my heart I felt like I was needed for the young players. In life, it becomes about the bigger picture and not just you as the individual. That's what I felt in my heart."
Chandler has made 47 appearances in 2016-17, and he's averaging 8.4 points and 11.4 rebounds.
-- Nick Silva