Indiana Pacers starting point guard Jeff Teague will become an unrestricted free agent on July 1 and he could draw interest from several NBA teams. One of them might be the New York Knicks, however they likely have no shot at even getting him in for a meeting since team president Phil Jackson remains committed to running the triangle offense. That system is probably not a good fit for Teague.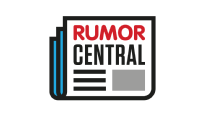 "I never played in the triangle," Teague told the New York Post. "I don't know too much about it -- just from guarding it years in the past. So I recognize it."
When the 2017-18 salary cap year begins on July 1, the Knicks will likely be shopping for a starting point guard, as Derrick Rose hasn't been a good fit with the offense.
"There might be players out there who think that way, but there are also probably players out there who say, 'Oh, man, I'd like to run something like that,'" head coach Jeff Hornacek said Wednesday. "Guys might not necessarily want to run around in the staggers. It's still an offense guys who are knowledgeable in the game should like. It's a strategy almost every time down the court as a player. In a way, looking at it that way, it's fun to run."
Teague, a native of Indianapolis, is expected to re-sign with the Pacers in July. He is currently averaging 15.0 points, 7.9 assists and 4.3 rebounds in 68 appearances this season.
-- Nick Silva