The New Orleans Pelicans have a 27-41 record and probably will not make the 2017 playoffs, which is a disappointment after acquiring center DeMarcus Cousins last month. Even though the playoffs are out of reach, the team needs to show "significant progress" for the remaining games of the season, or head coach Alvin Gentry and general manager Dell Demps could be relieved of their duties with the team, according to Sean Deveney of Sporting News.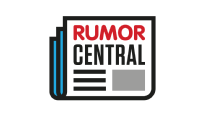 "There's some feeling in the front office the record being what it is, the writing is on the wall," a league source tells Deveney. "Might as well make a change in April and start searching. But is that really fair? Can't you give Dell an offseason to get some shooters, give Alvin some time to remake the offense? They've at least got to give this playoff spot a run and that might buy more time. That's sort of where it stands."
According to John Reid of The Times-Picayune, Gentry has indeed been told the team must "show signs of progress over the final stretch of the season."
Gentry signed a four-year, $13.7 million contract with the Pelicans in late May 2015. The first three years are fully guaranteed and the final season is a team option worth around $4 million.
Demps has been the general manager of the Pelicans since 2010 and over the last year there have been rumors that he could be on the way out.
--- Nick Silva