Milwaukee Bucks general manager John Hammond met with the media on Thursday and one of the topics dealt with the status of Tony Snell, since the guard/forward will become a restricted free agent on July 1.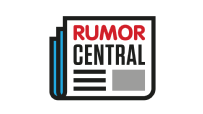 "He's an outstanding guy and a guy we want to have as part of our team moving forward," Hammond said. "He's about the right things. I think Tony wants to be here. We're hoping to bring him back. We're planning on him being with us next season."
The Bucks acquired Snell from the Bulls on Oct. 17 in a deal that sent Michael Carter-Williams to Chicago. Snell played well for the Bucks this season and could garner some interest from other teams, while Carter-Williams, also a free-agent come July 1, struggled with the Bulls and his future is uncertain.
In the six games played against the Toronto Raptors in the first round of the 2017 NBA playoffs, Snell averaged 10 points, 2.3 rebounds and 1.5 assists. He also made 50 percent of his shots, including 50.6 percent from behind the 3-point line, against the Raptors.
The Bucks have dealt with a bunch of injuries the past few years and Snell's durability is one reason to bring him back. Snell played in and started 80 regular season games this season, as well as the six games in the playoffs.
As a restricted free agent, the Bucks can match any offer sheet that Snell may sign with another team. Snell and the Bucks are a good fit and both sides will likely agree to a new deal early in July.
-- Nick Silva