Jason Terry, an 18-year NBA veteran, spent the 2016-17 season with the Milwaukee Bucks, and he's set to become an unrestricted free agent on July 1. If it's up to Terry, he will sign another contract with the Bucks.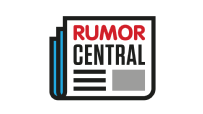 "Jason loves Milwaukee," Terry's agent, Ryan Davis, told Gery Woelfel of the Journal Times. "Hopefully, Milwaukee will bring him back."
Terry provides a strong voice as a veteran leader for the young Bucks, so bringing him back does make a lot of sense for the team. In 74 appearances, Terry, 39, averaged 4.1 points, 1.3 assists and 1.4 rebounds off the bench.
"I definitely think there's a market for him and that there'll be some teams looking for his services," Davis said. "But I can see him going back to the Bucks. He and [Bucks head coach] Jason Kidd have a good relationship and he wants to keep helping the Bucks turn their culture around."
-- Nick Silva