Jason Terry, 39, has said he wants to re-sign with the Milwaukee Bucks after spending the 2016-17 NBA season with the team. Should the Bucks pass on offering Terry a contract, he should have several options with a few other NBA teams.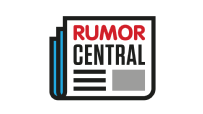 According to Gery Woelfel of The Journal Times, sources, including an official from a Western Conference team, maintain several teams have interest in Terry.
Teams in need of depth at point guard who may call Terry's agent include Atlanta, Charlotte, Houston, the Lakers and Minnesota.
In 2016-17, Terry made 74 regular-season appearances and averaged 4.1 points, 1.4 rebounds and 1.3 assists. Terry also made 42.7 percent of his attempts from behind the 3-point line.
-- Nick Silva