The New Orleans Pelicans have lost forward Solomon Hill for an estimated six to eight months because of his hamstring injury. With less than a month until training camp opens, the Pelicans are weighing all options to replace Hill.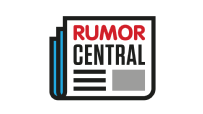 "I think we've got some players who can fill in, but we've really got to go out and find another guy of that size with a little bit of versatility, that can play some [power forward] or maybe even some [shooting guard] for us, depending on who we try to get," head coach Alvin Gentry told the Black and Blue Report on Monday. "Right now we've got to decide if we're going to add a guy and how we can do that."
The Pelicans are in a tough spot as they are just under the NBA's designated luxury tax line of $119,266,000 for the 2017-18 season by about $818,000. The Pelicans have 14 players signed to NBA contracts and two others to two-way deals.
They will probably look to move either Alexis Ajinca, Omer Asik or Quincy Pondexter, but all three are difficult to deal as their trade value around the NBA is very low.
The Pelicans could also gain some wiggle room under the tax line by waiving Pondexter by Thursday's deadline to stretch his 2017-18 salary of $3.85 million over the next three NBA seasons. Pondexter has missed the past two seasons because of issues with his left knee.
-- Nick Silva