The Milwaukee Bucks have an open spot on the 15-man roster after releasing backup big man Spencer Hawes last week via the "stretch" provision. This transaction allowed the Bucks to move about $2.49 million below the luxury tax line.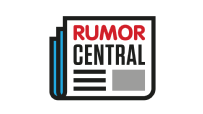 The Bucks will likely begin the regular season on Oct. 18 with a full 15-man squad, and Gery Woelfel of The Journal Times speculates the "next move" could be to re-sign free-agent guard Jason Terry.
Terry, 39, has said he wants to re-sign with the Bucks after spending the 2016-17 NBA season with the team.
"Jason loves Milwaukee," Terry's agent, Ryan Davis, told Woelfel in late June. "Hopefully, Milwaukee will bring him back."
In 2016-17, Terry made 74 regular-season appearances and averaged 4.1 points, 1.4 rebounds and 1.3 assists. Terry also made 42.7 percent of his attempts from behind the 3-point line.
-- Nick Silva