With two weeks to go until NBA training camps open, former Milwaukee Bucks backup guard Jason Terry remains unsigned. Terry has said he'd like to re-sign with the Bucks, but if another offer comes his way first, he might accept it.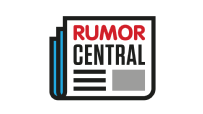 With that in mind, Gery Woelfel of the Racine Journal Times reports Terry traveled to Minneapolis on Sunday, and that he'll be in town meeting with Minnesota Timberwolves president of basketball operations and head coach Tom Thibodeau and other team officials for a few days.
The Timberwolves have only 11 players signed to NBA contracts that provide full salary protection for the 2017-18 NBA season, so Thibodeau still has a lot of work to do to fill out the rest of the roster. Thibodeau is looking to get the Timberwolves into the 2018 playoffs, so he'll probably target NBA veterans, like Terry, who can help meet that goal.
The Timberwolves are over the salary cap after adding Jimmy Butler, Jamal Crawford, Taj Gibson and Jeff Teague in the summer, so all they have to offer free agents are minimum contracts for the upcoming season.
Terry, an 18-year NBA veteran, made 74 appearances during his first season with the Bucks in 2016-17 and averaged 4.1 points, 1.4 rebounds and 1.3 assists.
-- Nick Silva